Robert Bobroczky could be the tallest NBA player of all time.
For now, the 7"7 Romanian is just a prospect getting minutes on an American high school court.
The 16-year-old is known as "Big Rob" at school and speaks Romanian, English, Hungarian and Italian, and maintains a 4.3 grade point average at Grand River Academy in Ohio.
His coach, Bobby Bossman, says he's "one of a kind".
"The kid's work ethic is absolutely unbelievable. You ask him to do anything, and he's going to do it."
After spending two years with Italian club Stella Azzurra, Bobroczky enrolled at Spire Institute, a certified Olympic training facility, after Bossman got in touch with his family.
Bossman is easing Bobroczky in to US basketball culture, getting him acquainted with his new surroundings.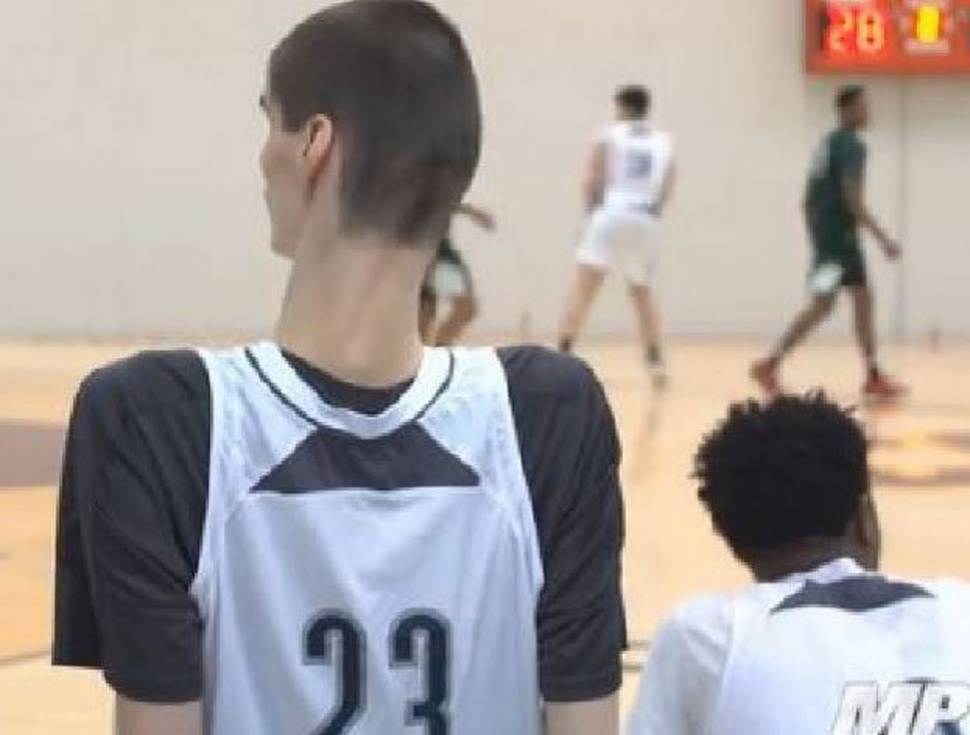 "We'll use him every now and then," Bossman told The New York Post in a phone interview. "Next year, he's going to be full go from the tip."
"I tell him, I don't care if you score a point or grab a rebound," Bossman said. "We want you to be comfortable, we want you to have fun, and everything else will take care of itself."