Michael Brown is going through a mid-life crisis so he thought it would be a good idea to tackle the Pioneer, a seven-day mountain bike race from Christchurch to Queenstown. This is his fourth training blog.
I never knew eating would be so hard.
I'm not talking about restricting my intake to lose weight. What I mean is putting enough of the damn stuff in my mouth to ensure I don't waste away.
Let's just say my petrol tank needs filling up quite often. In fact, I'm constantly hungry and colleagues must think I have a pet crocodile under my desk given the size and contents of my lunchbox. It's like being a teenager all over again, just without the pimples and emo music.
Aside from putting in the necessary training and having a bike that can handle a seven-day event, most knowledgeable people I talk to say nutrition is probably going to be the most important thing during the Pioneer, a seven-day mountain bike race from Christchurch to Queenstown.
This means doing the right things before, during and after a day's riding and it's taken quite a while to get my head around all of this. It became patently obvious I wasn't doing the right things when my shorts wouldn't stay up any longer with nothing to cling onto and the needle on the scales seemed to be pointing to a smaller number every time I jumped on them. I was eating well, clearly just not enough of it.
"Cycling is a very demanding sport," says Dr Kirsty Fairbairn of Invigorate Nutrition, who helped Singaporean swimmer Joseph Schooling beat Michael Phelps to gold in the 100m butterfly at the Rio Olympics and who has also worked with the likes of the Highlanders and Otago rugby teams and Manly Sea Eagles NRL side. "And cycling for multiple days is especially demanding on your body. It takes a lot of resources to be able to complete that as well as you can."
Most people feel guilty about over-indulging at this time of year. Not me. I often have second, thirds and fourths at meal times (I had four helpings of pavlova at a recent wedding and Kirsty didn't tell me off) and have got used to having two or three breakfasts a day (the last is usually about an hour before I go to bed and helps feed the growth hormones working while I sleep, apparently).
Kirsty has got me counting calories and I'm regularly consuming around 4500 daily (the average person needs half that). The weight loss has, thankfully, slowed down.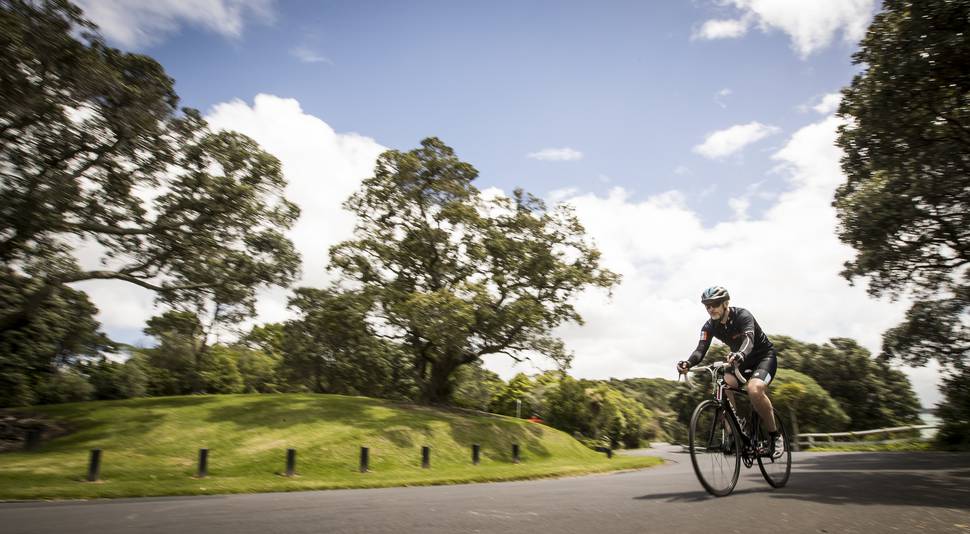 "When you take on a new physical challenge, a lot of people struggle to give themselves permission to eat more," Kirsty says. "We're constantly bombarded with information about obesity... but we need to fuel the body well for what we are doing. It's listening to your body more than listening to society.
"Generally, we recommend cyclists eat and drink something every 20 to 30 minutes. If you wait until you're hungry, there's a good chance it will be too late and you will fatigue really, really quickly so we like cyclists to be quite aggressive in the way they eat."
That doesn't mean trying something new on the day of the race. Kirsty is often asked what is the best sports drink or gel and always has the same response.
"Even if scientifically it's the best brand, if your body doesn't tolerate it when you are cycling hard it has no value."
That's why, she says, you need to practice eating during training to know which ones your body is going to tolerate or reject.
I'm pretty lucky on that front, although I've found out the hard way how quickly a caffeinated sports gel goes through me, and can eat most things while training. I'm also trying to eat real food as much as possible because the packaged stuff can be a bit sickly at times, not to mention expensive.
I'm about to begin my taper leading into the Pioneer and Kirsty still wants me to eat plenty.
"The challenge coming up is to make sure you still eat well during your taper because you might be inclined to eat a lot less. We want to build up your reserves by eating lots of good-quality carbs... but not too much you're 5kg heavier."
That pavlova might need to wait until after the Pioneer.
For more on The Pioneer, see thepioneer.co.nz
For more on Kirsty Fairbairn and Invigorate Nutrition, see invigoratenutrition.com