The amazing Serena Williams is in town for the ASB Classic - here are 14 things you need to know about one of the most famous people in the history of sport.
1) Serena, like her sisters, is a Jehovah's Witnesses who has gone door knocking on occasions. Her mother Oracene became a JW in the 1980s. Strictly speaking, Williams should not be playing professional tennis. Her religion discourages any emphasis on competitive sports because it distracts followers and encourages negative emotions like envy.
2) Forbes Magazine put Williams' net worth at around $210m. She made $42m last year, is the highest paid female athlete and 40th overall. Serena has made $110m in prize money. For a male-female tennis comparison, Roger Federer is said to be worth $500m.
3) She is extremely superstitious. Reported rituals over the years include bringing her shower sandals to the court, tying her shoelaces with a certain method, bouncing the ball five times before her first serve and twice before her second, and crossing the net on the opposite side to the chair umpire after the first game. She'll even keep wearing the same unwashed socks through a tournament, and those in her player box must sit in the same position for every match. She has been known to blame a loss on not following habits such as using the same shower.
"I have too many superstitious rituals and it's annoying. It's like I have to do it and if I don't then I'll lose...it's totally ridiculous," the Daily Mail reported her as saying.
4) The 35-year-old has just revealed her engagement to Reddit co-founder Alexis Ohanian. Previous boyfriends were (or rumoured to be) choreographer Columbus Short, Yankees pitcher CC Sabathia, NFL players LaVar Arrington and Keyshawn Johnson, film director/producer Brett Ratner, Hollywood star Colin Farrell, actor Hosea Chanchez, NBA stars Corey Maggette and Amar'e Stoudemire, Bulgarian tennis pro Grigor Dimitrov, French tennis coach Patrick Mouratoglou, rappers Drake and Common, and actor/musician Jackie Long. She was also seen being "cosy" with F1 ace Lewis Hamilton.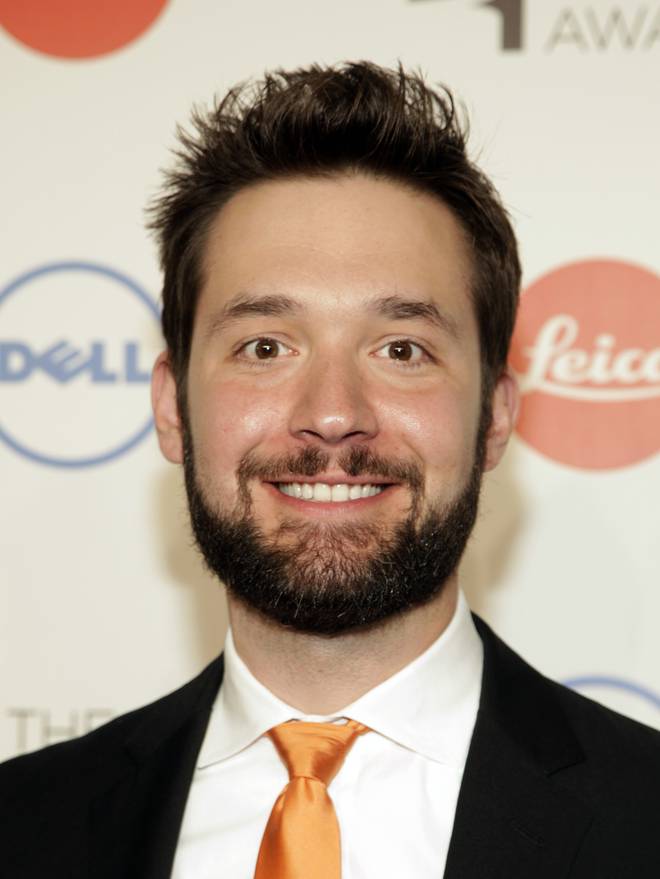 5)
Serena's casual clothing line is called Aneres - Serena backwards. "I was born to be a designer. I worked hard to be a tennis player, I don't work hard to be a designer," she told
Jet
magazine.
6) Serena ranks third in the list of fastest servers, thanks to her 207kph thunderbolt during the 2013 Australian Open. Sister Venus has bettered that by a smidgen while German Sabine Lisicki's best shot puts her in top spot.
Serena's serve has been called "the most important shot in tennis history" according to wimbledon.com. Former world number one Lindsay Davenport told The Weekend Australian: "Like in baseball when the pitcher doesn't give anything away, neither does Serena.
"Patterns are one thing - where she serves on break point; she always serves wide on the first point of her matches. But her toss is always the same. She manages to turn her shoulders but keep the same toss. So if you are trying to read it you cannot."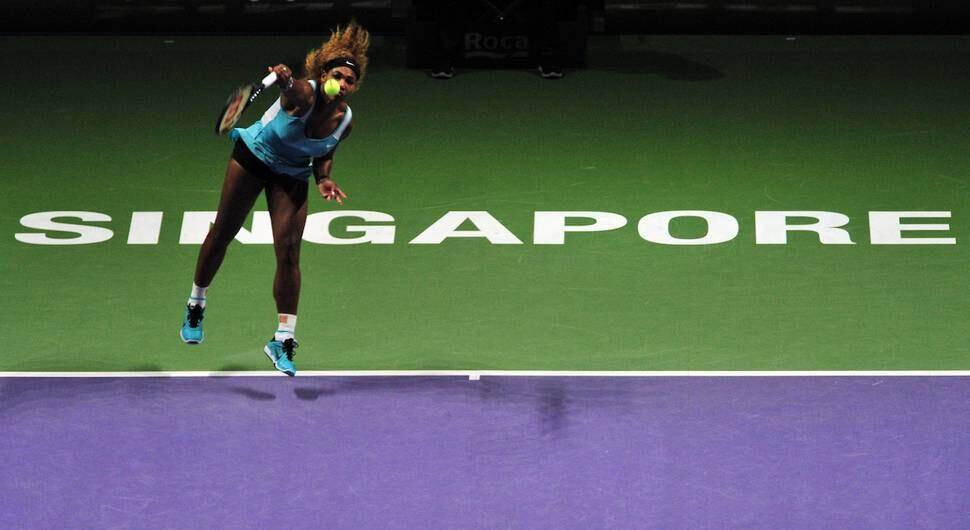 7)
This famous quote says much about her upbringing. "If you can keep playing tennis when somebody is shooting a gun down the street, that's concentration." She has produced memorable lines on inspiration such as: "I love who I am, and I encourage other people to love and embrace who they are. But it definitely wasn't easy - it took me a while." On the frivolous side, she announced: "No one likes getting their nails done more than I do." Six years ago, she became a 'certified nail technician'.
8) A favourite sport to watch is gymnastics. She posted a video of herself doing a quite impressive imitation of American Olympic artistic gold medallist Simone Biles last year.
9)
She is said to turn up David Bowie's song 'Fame' to get through tough workout sessions.
10) In a Time Magazine feature on influential images, Serena chose a photo of Nelson Mandela, saying he "has been one of the most inspirational figures throughout my life - both personally and in my career. I've drawn strength from his courage, perseverance and generosity like so many others. What I'm drawn to in this photo is his humble expression as he opens his arms to the people."
11) The late poet Maya Angelou, a civil rights activist, is a favourite writer - Williams quoted an Angelou poem entitled 'Still I Rise' on a BBC video montage before her Wimbledon final victory against Angelique Kerber last year.
Williams told Glamour magazine. "I appreciate the hardships she went through for our generation. I'm superinfluenced by the black people that paved the way for us."
12) Serena and tennis star sister Venus, who live in Palm Beach, are the first female African-Americans to hold a stake in a NFL franchise. They became limited ownership partners of the Miami Dolphins in 2009.
13) Williams - perhaps due to her superstitious ways - was among the last players to use traditional all-natural strings, made from cow gut. When Williams went through a rough patch around 2012, she wanted to know what Roger Federer used and then switched to a mix of natural and synthetic.
Former hitting partner Sascha Bajin said: "She's actually starting to play drop shots; she's got nice volleys...she has a better feel for the ball. It stays longer on the strings compared to when you play just all-natural gut."
14)
Bajin was like a "brother" to Williams but the partnership ended in 2015, when he joined the Victoria Azarenka camp.
Sports Illustrated
reported Williams had played a "cruel and unusual prank" on Bajin, by creating an "online persona (named Heidi) to play with Bajin's emotions by stringing him along with text and Facebook messages".
Bajin even talked to Williams about 'Heidi". He told
SI
: "Oh, my God. This went on for almost a month and a half. It was so detailed. I mean, there was some serious master planning."