Australia's Channel 9 has unveiled its fancy new cricket technology for the summer - and fans have already dismissed it as a blight on cricket.
Moments before captains Steve Smith and Faf du Plessis met in the middle for the toss of the coin, Wide World of Sports unveiled its new toy - Pitch Scan technology.
The imaging system was described by Channel 9 cricket commentator Mark Taylor as a sonar imaging system that can perfectly display moisture levels in a cricket pitch.
It also claims to show the health of grass on top of the wicket.
Exactly how significant that is to a game of cricket was left to Channel 9 commentators Mark Taylor and Shane Warne to explain.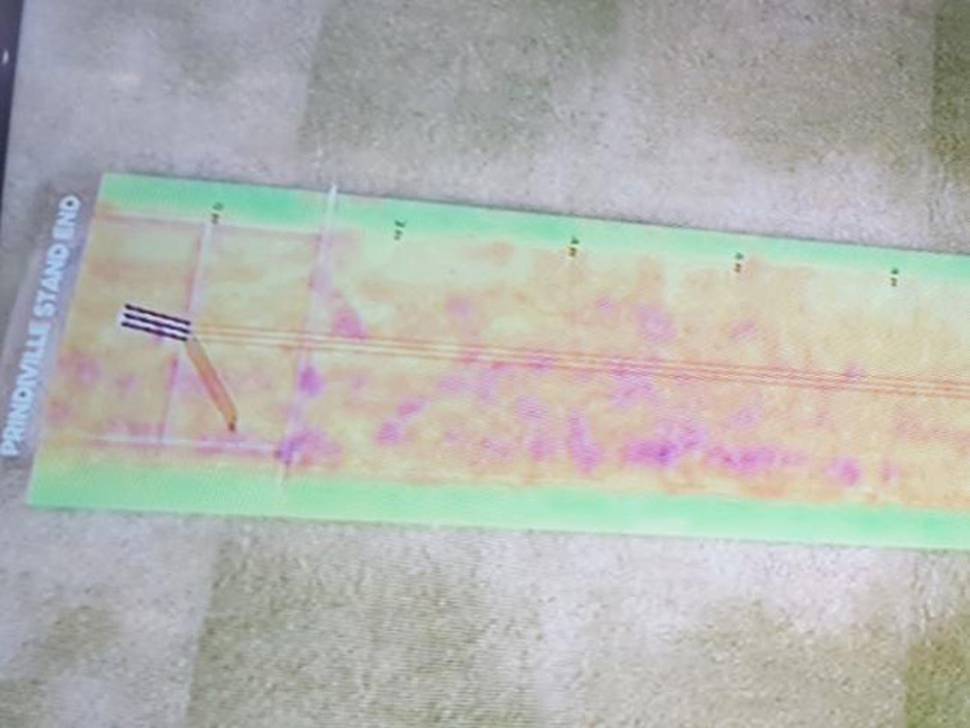 "We've got some new technology to unveil today," Taylor said during Channel 9's broadcast on day one.
"It's called Pitch Scan. This is some of our staff coming down earlier today. They put down some calibration devices, launched a drone and then it takes sonar images of this pitch. It gives us an idea of what the turf figure is. The health of the grass and obviously it will give us like a map of the pitch.
"The greener stuff, the greener images is more moist and obviously the darker areas, which you can see in the footmarks there, are darker. I reckon at the moment by the end of the Test match they may well be black. So it measures, really, the figure of the turf.
"It shows you where the quick bowlers will be banging it in. You can see it's really dry. The green patches are where it's really moist. Where there is a lot of water in the pitch. The darker patches are where it is dry and there is a lot of dark patches on this pitch. We can keep an eye on that during the Test match. We can keep on eye on any cracks that form.
This is fantastic to let the viewers know how much moisture is in the pitch.
"The other thing we can do with our pitch scan is we can model it in 3D so we can see any undulations in the pitch and we can also have a look and keep our eye on those cracks and see how much they open up during a Test match and also compare the WACA wicket with say the SCG or the MCG."
What that means to the casual cricket viewer was left unsaid.
Warne did say, based off the Pitch Scan technology, that he was disappointed with the WACA deck.
Unfortunately the nuances of pitch moisture went largely unappreciated with viewers.
Fans flocked to social media to ridicule the technogy and the constant mentions of the system from Channel 9 commentators.