It is fair to say that Australian football fans and Channel 9 have a difficult relationship, so a $100 question on the Hot Seat this week didn't do anything to improve things.
The $100 question is the first on your way to potentially being a millionaire and is usually an easy one with a joke answer in there as well.
So when Hot Seat host Eddie McGuire (not exactly football fans' favourite person), asked this question on Wednesday night's episode it led to a backlash from fans of the world game across Australia.
Eddie asked: "Which of these is not a common type of playing position in the game of soccer?" with the options of goalkeeper, sweeper, striker or rioter.
"Well they do have a fair few rioters at the soccer, but I'll lock in D please Eddie," the contestant answered.
Perth Glory chief executive Peter Filopoulos said the question was "disappointing" and "not even funny".
The question has led to a flood of criticism from football fans on social media, accusing Channel 9 (broadcaster of the NRL) of having an anti-football agenda.
Others have said fans are being overly sensitive. Some are even suggesting the bigger crime is calling the game "soccer" - a long-time bugbear for football fans.
Football in Australia has been unfairly tagged as having a hooligan problem for years.
Earlier this year, Football Federation Australia chief executive David Gallop penned an open letter to football fans after anti-social behaviour at A-League games.
"In the public debate, I've heard the question asked: what's wrong with football's culture? Let me make this clear," Gallop wrote.
"The culture that makes football the most popular participation sport in Australia is healthy and wholesome. Our game has so many good qualities and so many good people.
"It pains me to hear broadbrush assumptions that are unfair to those who love football.
"What we are dealing with is not a cultural problem, but anti-social elements that use football as a platform for their idiotic behaviour. Igniting flares in a public place is dangerous behaviour."
The Hot Seat question comes after Channel 9 incorrectly called Socceroos legend Tim Cahill by the name "Darren Cahill".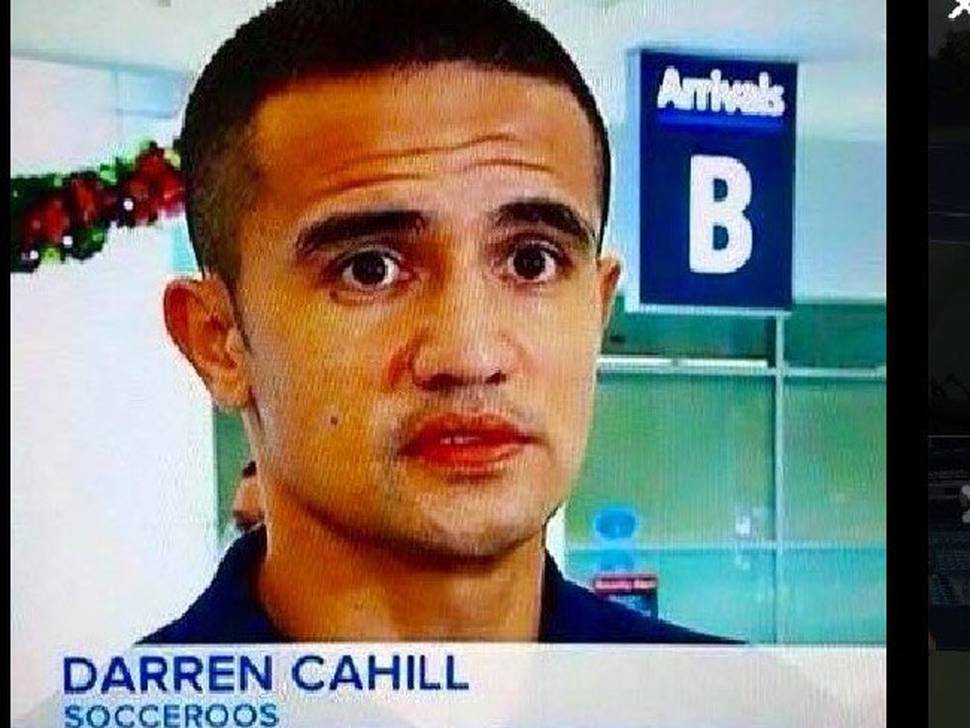 McGuire has also drawn the ire of football fans in the past for his comments about perceived crowd violence.
He even came up with the outrageous theory that football fans were smuggling flares into games by hiding them up their backsides.
The FFA is currently negotiating a new TV deal for the A-League, with a slim chance it could be in place before the new season starts in October.
It is likely Fox Sports will retain the rights and then onsell a few games to a free-to-air broadcaster.
But with Channel 9's difficult relationship with football fans, it would seem unlikely it would be the one showing A-League games.
-news.com