In the wake of one of the most embarrassing losses for one of the historical powerhouses of European club football, Sky Sports UK have almost outdone former European champions Celtic in terms of forgettable moments.
Yesterday morning (NZT), the 47-time Scottish champions travelled to Gibraltar to take on reigning Gibraltarian champions Lincoln Red Imps for the first of two legs of the second qualifying round of the UEFA Champions League.
Playing competitively for the first time under the management of former Liverpool manager Brendon Rodgers in front of the 5000-capacity Victoria Stadium, the Scottish club were stunned by the semi-professional side, coming up short in a 1-0 loss in what is being regarded as one of the most embarrassing losses in Celtic's 128-year history.
With a player who has a day job as a police officer scoring the sole goal for Lincoln Red Imps, Rodgers insisted he was not embarrassed by the defeat, as he looks to triumph in the second leg at home on Thursday monring (NZT) to avoid being knocked out of Europe's premier club competition in the qualification stages by a semi-professional side that is the champion of a nation whose population is just 30,000.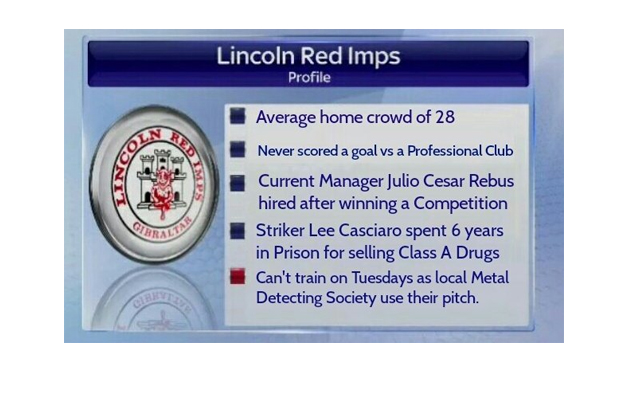 The fake facts the fooled Sky News
As news of the result filtered out, news agencies scrambled to grasp onto any information they could find about the lowly Gibraltarian side that had just conquested the might of the Scottish powerhouses.
However, some news agencies did not fully research or check the information they found about Lincoln Red Imps, as Sky Sports UK soon found out in embarrassing fashion.
Discussing the outcome of the result live on-air, Sky Sports anchor Mike Wedderburn proclaimed that the semi-professional club has an average attendance of just 28, and that their players are unable to train on Tuesdays as their pitches are being used by members of the local metal detecting society, both facts being entirely untrue.
The two false statements came from Twitter user @WeahsCousin, who posted on his Twitter account shortly after the conclusion of the game.
Unfortunately for the Sky Sports news team, they used the Twitter account's 'facts', leaving the sports news outfit red-faced, although maybe not quite as red-faced as Celtic currently have been since yesterday mornings result.