If there was an easy answer to why the Blues have suffered a decade of mediocrity, it would most likely have been found.
The Blues have been so bad for so long because a number of things have consistently gone wrong.
Underperformance of this nature and duration is not easy to diagnose; there are problems within problems and it becomes hard to discern what is cause and what is effect.
If there is a sensible place to begin any analysis, it is arguably with the franchise's coaching appointments. Success in Super Rugby has so often been built on coaching stability.
The Crusaders, the most successful of all, had Robbie Deans at the helm during 2000-08 and Todd Blackadder from 2009 to this year. In 21 years, they have had just four coaches.
Dave Rennie is in his fifth year with the Chiefs, having replaced Ian Foster, who was in charge between 2004 and 2011. Jamie Joseph is in his sixth season with the Highlanders and longevity allows for consistency of squad selection, continuation of gameplan and a depth of confidence to build within the players.
The Blues, in contrast, are on their eighth coach since 1999. After Graham Henry left in 1998, having won two titles and been a beaten finalist in his final year, the Blues have tried Jed Rowlands, Gordon Hunter, Frank Oliver, Peter Sloane, David Nucifora, Pat Lam, John Kirwan and Tana Umaga.
Turnover of playing personnel at the Blues has consequently been high, with only eight of the 32 players in Kirwan's first squad of 2013 still with the team.
The other New Zealand sides have relatively high turnover, too, but little in key positions.
Time and again, Super Rugby has shown the influence of halfback and first-five is huge and that no side can win without quality there.
The Chiefs built their current team around Tawera Kerr-Barlow and Aaron Cruden; the Hurricanes around TJ Perenara and Beauden Barrett; the Crusaders around Andy Ellis and Daniel Carter/Colin Slade, and the Highlanders around Aaron Smith and Lima Sopoaga.
But the Blues have chopped and changed their inside pairing combination every year for the past decade. They have had neither longevity nor quality in those key positions on which to build their team.
A new coach arrives, rips up what they find, changes things to how they want them and then gets the chop. The process repeats and the Blues continue to go nowhere.
That has been the pattern and, to a certain extent, there's no real need to look any deeper.
But within that broad framework, there has been a specific trend that has often been misinterpreted.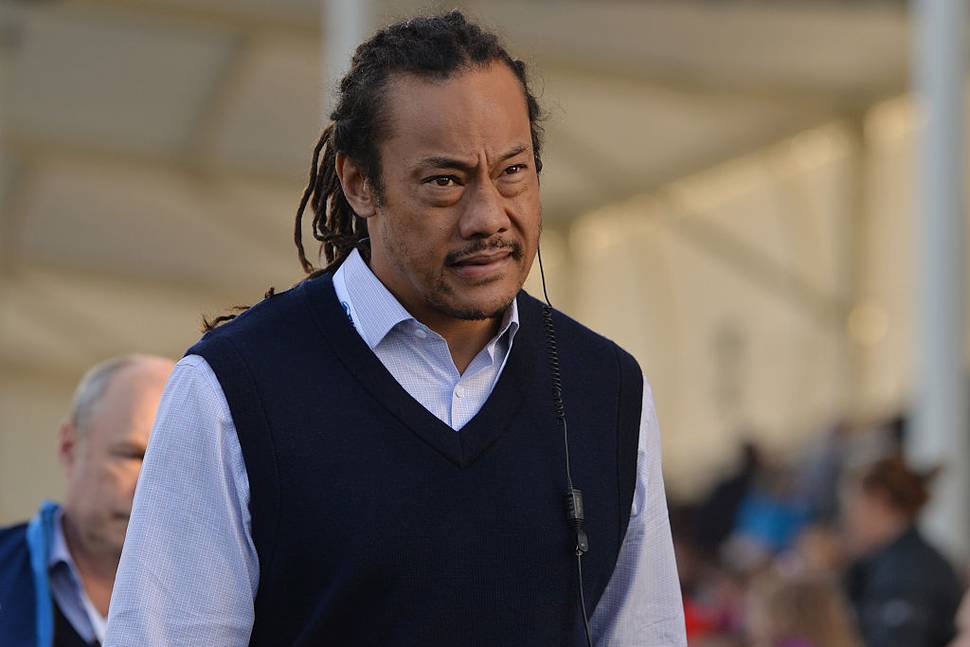 One of the recurring themes under this topic of player movement has been the number of players rejected or let go by the Blues who have succeeded at other franchises. The list includes Sione Lauaki, Mose Tuiali'i, Nick Evans, Mike Harris, Waisake Naholo and Malakai Fekitoa.
The fact these players all won test caps after they were released from or deemed unwanted by the Blues has been blamed on a failing of the talent identification and development system within the region.
But, really, these players were casualties of coaching turnovers, of being rejected by a new coach who wasn't prepared to be patient.
If there is an issue with the development system, it is the growing belief that coaches in the intensely competitive 1A schools competition are controlling too much of the decision-making.
Schools are investing heavily in their rugby programmes and coaching resources, and the desire to win has become considerable.
"Maybe the players aren't always being given enough responsibility to run the game plan," says Auckland high performance manager Ben Meyer.
There's valid reason to believe he has a point. Individual talent is not lacking within the Blues. The bulk of their squad have the component skills. There are seven All Blacks and a few others such as Rieko and Akira Ioane and Blake Gibson who are good candidates to join them.
How to turn that talent into a cohesive force has been the nut the Blues can't crack. Individual decision-making has been a consistent failing. An overly prescriptive school system may not be the only factor leading to that.
A number of Blues players live at home in extended family units. The theory espoused is that such domestic arrangements don't typically encourage players to be self-reliant and independent and that transfers to their work on the field.
There have also been issues with the conditioning of star men such as Steven Luatua and Charlie Faumuina and that, too, could be a symptom of a culture where the players don't take enough responsibility for all aspects of their performance and preparation.

Blues high performance manager Tony Hanks understands why that link is made, but doesn't think it is valid.
"I'd hate to take a broad brush to this," he says. "Just because some players are living at home, doesn't mean they are not self-reliant.
"It doesn't mean they are not taking responsibility for themselves and others."
Hanks, who took up his current role in 2014 after coaching stints with Waikato, Wasps and Sale, thinks a bigger problem has been the disconnection between the Blues and their talent base.
That has created the dual problem of not enough good local players choosing to stay in the region and possibly serves as an explanation why the Blues don't appear to have that same team spirit as, say, the Chiefs and Highlanders.
"When I first started this job, my assessment was that young players in Auckland just wanted a contract," he says. "They were ambivalent about whether it was with the Blues, NRL, another Super Rugby team or whatever. They just wanted to be professional rugby players.
"We put a strategic plan together where we wanted to change that and make the Blues the team of choice."
To achieve that, Hanks says the Blues have increased their engagement. Their under-17 camp has been extended from one to three days, they meet parents of emerging players and sell the Blues harder than they have.
Looking at what they now do provides some answer to what has gone wrong in the past.
The Blues have been guilty of believing the best would simply come their way. They haven't built strong enough relationships with young players and, until the arrival of Hanks and Meyer, Auckland and the Blues have not always been aligned in terms of the sorts of players they want.
The retention of the Ioane brothers, Gibson, Sam Nock and Jordan Trainor is perhaps evidence the new system is working.
"Those boys cold have gone anywhere," says Hanks. "Everyone wanted them but they chose to stay and those wins are important.
"When players like that choose to be part of the Blues, then it is a powerful message."
Hanks knows, however, that as much as he can talk about improvements behind the scenes, the Blues have to start winning regularly to prove that change is working.
Since 2004 (the year after the last Blues title)
Blues - 5 coaches, 0 titles
Chiefs - 2 coaches, 2 titles
Hurricanes - 3 coaches, 0 titles
Crusaders - 2 coaches, 3 titles
Highlanders - 3 coaches, 1 title
12 - number of years since Blues won the title
8 - the number of players still with the Blues since 2013
Self-reliance and personal responsibility are key attributes for professional players. Individuals are expected to drive their own training and preparation and take ownership of all their lifestyle choices.
Some observers fear that the Blues lag other New Zealand teams in this, that a number of individuals don't hold themselves accountable in the way they should.
Pound-for-pound, the Blues have as much talent as the other four New Zealand teams, yet that doesn't translate to performance and results.
The difference is perhaps self-discipline and the ability to constantly make sacrifices in all performance aspects, including diet and conditioning.
In the past few seasons, both Charlie Faumuina and Steven Luatua have been singled out by the All Blacks for not being fit enough.
To make the highest grade, players have to train on their own, be responsible for maintaining their conditioning away from the team. Coaches have to trust that their best players will have that drive to push their boundaries all the time.
In Faumuina's case, that wasn't happening in 2014 and the problem was his poor diet.
"[My weight] is something I have always struggled with and it will probably be something with which I struggle for the rest of my life and my rugby career," he told NZ Rugby World recently. "I think it comes down to the portions."
Faumuina said his nutritional weak spot was traditional Island food - and he wouldn't be alone. Many Blues players have a strong Pacific heritage and either live at home and/or regularly celebrate their culture with extended family get-togethers.
"If I have a favourite indulgence, it would probably be going over to mum and dad's house and having some Island food. It is good for the soul but not for the body," said Faumuina.
Blues high performance manager Tony Hanks says educating players on nutrition is a constant battle, and that part of the programme is to also work with parents to help them understand what an elite athlete's diet should look like.
Faumuina has been proactive in taking greater responsibility over his diet and has devised a strategy that does not offend his parents.
"It's hard because mum loves to cook and loves to have the family around and you don't want to take anything away from that, so we take our own food around. We take enough for everyone - salads, meat and vegetables."