If Carlos Takam thought Joseph Parker was tough, he hadn't counted on running into the Kiwi boxer's mum in the build-up to tonight's heavyweight clash.
Takam was sitting in a corner booth at Papatoetoe's Burger King waiting for a press conference to start this week when Parker's mother, Sala, met him for the first time.
"You are looking well," Sala said to the hulking 35-year-old from Cameroon, a professional boxer for 12 years, before kissing him on both cheeks. "You're not going to beat my son up on Saturday, are you?"
If Sala was hoping to kill Takam with kindness, it was a good pre-emptive strike. There were smiles from both her and the French-speaking Takam, but she knows once he and Joseph enter the Vodafone Events Centre ring in Manukau - about 10km from where Joseph, now 24 and based in Las Vegas, grew up - then her son is at risk of injury.
After her brief meeting with Takam, and the press conference which she listened to intently, Sala told of her fears: "It's a huge worry. You just hope and pray that at the end of the fight he will come out in one piece and unhurt."
The stakes in this fight, an IBF heavyweight world title eliminator, are very big. Duco Events, Parker's promoters, are paying the pair more than $1 million (Paris-based Takam is understood to be getting the lion's share), with more riches to come. The winner will fight the IBF champion, probably in London at the end of the year or early next year, for a lot more.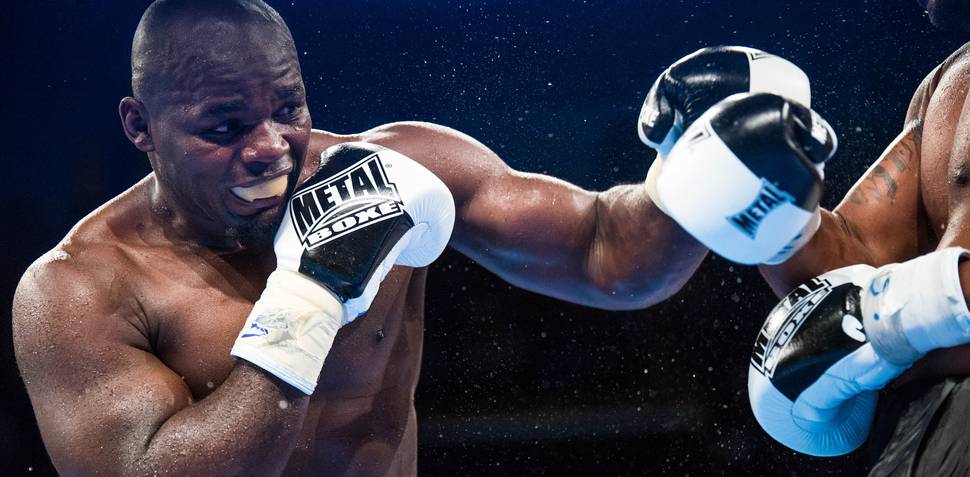 But Sala is confident Joseph, a professional for three years and unbeaten in 18 fights, has the talent for not only victory tonight but to become a world champion.
"I guess he [Takam] comes prepared, but at the same time I'm happy with Joseph's 12-week camp, and I'm sure he will prove to us that he has improved while he has been out of the country," she said.
That is why her main emotion was excitement. "I am so looking forward to it. I am nervous, lots of butterflies, but at the same time I can't wait to see him in action."
Joseph's parents, Sala and Dempsey - named after famous American heavyweight Jack - are given progress reports every day by their son and take an active role in his development.
Sala, a dominant member of Joseph's management team, revealed she believed he had the potential to become world champion only once he turned professional.
"When I watched him in the ring he was fearless," she said of Parker's first professional fight at SkyCity, a technical knockout over Dean Garmonsway in July 2012.
"In his amateur career he wasn't really performing because he didn't put in the hard work. But now because he's working hard and training hard, I'm sure he will get there."
Parker said he was grateful for his parents' support.
"A lot of their sacrifices - paying airfares, paying for accommodation, paying just for me to travel the world getting all of this experience - has really made me the person I am today," Parker said.
His last act before entering the ring will be to kiss Sala at ringside.
She said: "I always kiss him and whisper to him: 'Good luck, God bless and do your best.'"