Sonny Bill Williams has given an eight-year old fan an experience he'll remember for the rest of his life.
The All Blacks Sevens gave it their all but were knocked down by Fiji who walked away with a 21-7 Cup final victory over the Kiwis. Read the full match report.
But once again Sonny Bill Williams has got fans talking about his kindness and generosity.
Following the loss he tweeted his congratulations to the Fiji team along with the word vinaka, which means thank you.
Alongside his kind words to the opposing team, photos have emerged of Williams passing on his runners up cup to a young All Blacks fan named Coop Rodda.
The young fan and his family were absolutely thrilled!
"Ok, so yesterday Sonny Bill Williams signed Coops autograph book and we were absolutely thrilled!!! Can I tell you what he did today... NZ lost to Fiji in HK 7's and after they collected their own runner up cups, the team walked past us and I called out to Sonny to have a selfie with us. Not only did he take the selfie, he gave Coops his runner up cup!!!! What a bloody legend," wrote Tan Guerin on Facebook.
It's the latest in a long list of generous acts from Williams.
Back at the 2015 Rugby World Cup final, Williams gave his winner medal to a young boy who was smoked in a tackle from a security guard after running on the field following the side's 34-17 win over Australia.
He also showed the world what it means to be a good sportsperson when he consoled devastated Springbok Jesse Kriel following their loss to the All Blacks in the Rugby World Cup semifinal.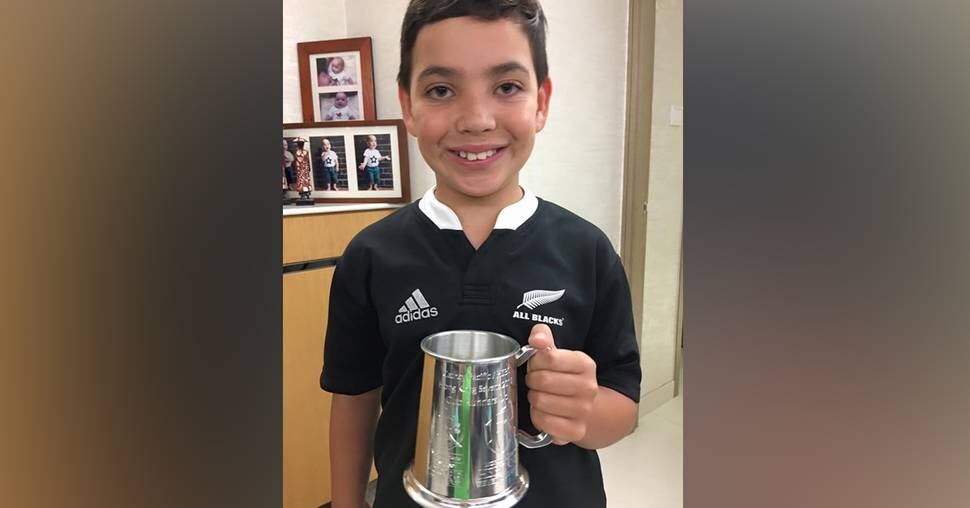 Perhaps William's biggest gesture was when he gave away $100,000 of his fight fee from his win over Alipate Liava'a to the Christchurch Earthquake Appeal.
Earlier in the week Williams tweeted out a message about people who were backstabbers and his hope to never be like that. With such incredible acts of sportsmanship we're very sure he's not on that track.