This year saw some stars emerge in New Zealand sport. Wynne Gray gazes into his crystal ball and plucks out six who could blossom in 2016
1. Sam Sinclair (netball)
Sam Sinclair looks at life as a triangular challenge. It's a pretty sensible tactic for the 20-year-old Magic midcourter, who hopes to force a national rethink from new Silver Ferns coach Janine Southby.
"It's about finding a balance between my sport, study and still being a sensible person," she said. "Sometimes it's easy to become so involved in training and games that the rest of your life goes out the window. But that's not a healthy way to live."
Recognising Sinclair is easy, with her curly red hair, and her style is getting more traction after her idol Laura Langman moved on. Sinclair made all the national grade sides, New Zealand A and the accelerant squad -- now for the big push.
2. Roger Tuivasa-Sheck (rugby league)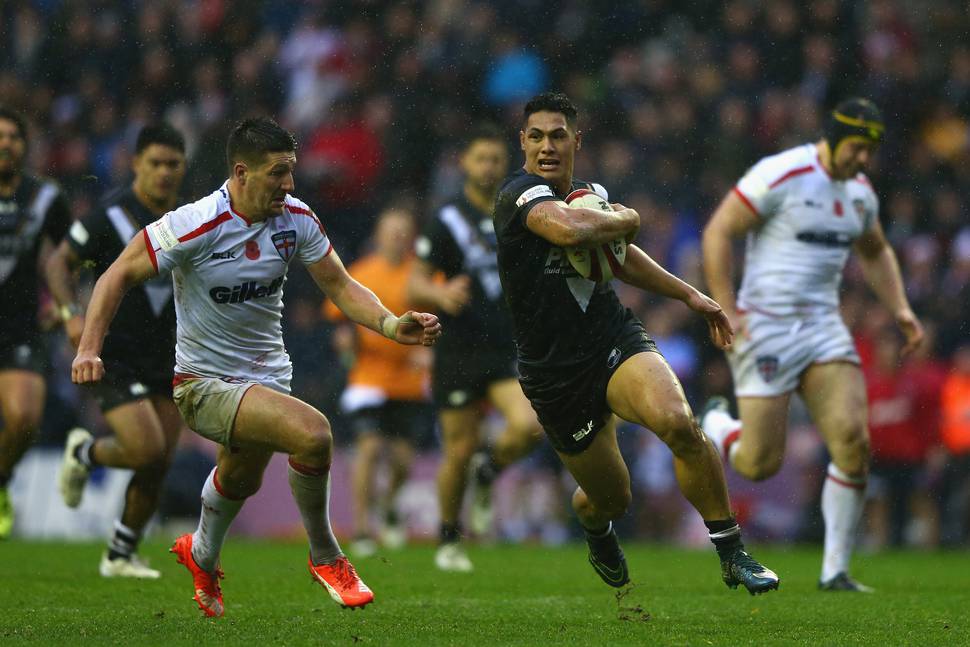 As he spoke about his switch to the Warriors, there might have been a few gulps from the code's faithful as Roger Tuivasa-Sheck revealed he wanted to be an All Black.
That's on the Kiwi international's agenda but not until he's helped the Warriors claim their first NRL title. Tuivasa-Sheck won a premiership ring with the Roosters in 2013 and turned down a rugby offer in favour of transferring his light-stepping all-action game to Mt Smart.
"I don't want to be the average league player that almost made it. I really wanted to do something in the game," he said. "I feel like I am still growing in league. I feel like I am still to peak."
3. Zoe Stevenson (rowing)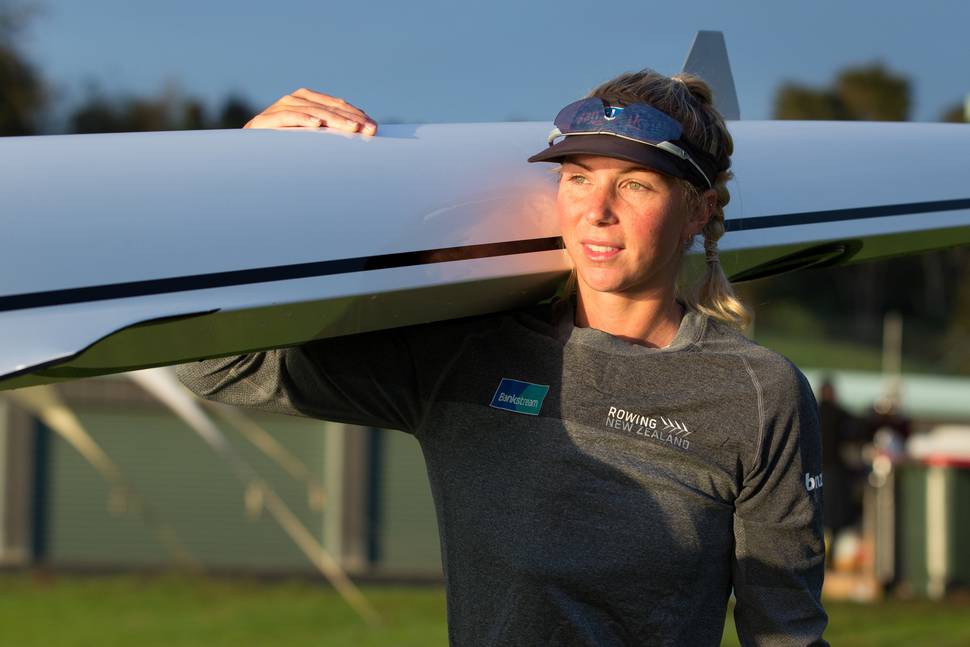 Water polo was Stevenson's gig until the family bloodlines kicked in. Her father Herb rowed in the New Zealand men's eights in the 1980s and, as she watched the continued enjoyment her brothers got from rowing, she tested the sport as an under-16 novice at Tauranga Girls' College.
Two years later, Stevenson was wearing the national uniform and claiming silver in the women's eight at the junior world championships. She was well on her way and, after another boat change, Stevenson and Fiona Bourke won silver in the double sculls at the 2013 world championships, then gold the following year in Amsterdam.
Around all her training, the 24-year-old has majored in biology for her science degree and also dabbles in painting.
4. Akira Ioane (rugby)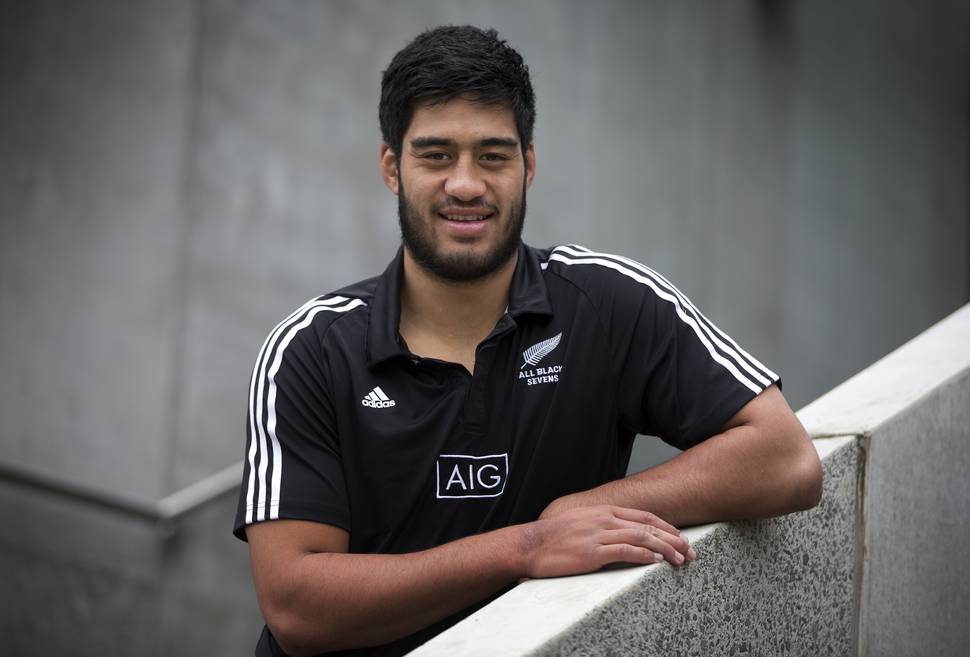 Pedigree is a hefty part of many sports equations. Ioane got some golden genes from father Eddie, who played for Samoa at the 1991 Rugby World Cup, and former Black Fern Sandra Wihongi. Ioane's explosive attacking talent was aired at the 2014 Commonwealth Games in Glasgow and he earned a Blues contract as a replacement last year before he careered through the ITM Cup.
He is 20 and still growing at 1.94m and 111kg and there is a reminder of another No 8-wing with his blend of balance, speed, footwork and power. Ioane has been in the New Zealand under-20 side and Maori All Blacks and it's not hard to imagine him taking the next step with a strong Super Rugby campaign.
5. Henry Nicholls (cricket)
There might have been a bit of a 'Henry who?' from the sports fraternity when New Zealand coach Mike Hesson announced his squad for the one-day matches with Sri Lanka. But Hesson was on the front foot with his assessment of the 24-year-old.
"Henry has earned his spot through consistent performances over the last 12 months. Through the A campaign he was exceptional, certainly an outstanding player in all forms of the game. He's a player we see has class and a player who we want to expose to the international scene sooner rather than later."
Nicholls is a left-hander with four first-class tons and a high of 144 not out who can open or bat in the middle order where he has played most of his career and has nudged ahead of the rehabbing Corey Anderson, James Neesham and Grant Elliott.
6. Tai Wynyard (basketball)
After assessing multiple offers and talking to his sensible and successful sporting parents (world champion wood choppers), Tai Wynyard committed to the University of Kentucky programme for the next two years. In the interim, the 17-year-old played for the Super City Rangers and Tall Blacks, Breakers and Rangitoto College before heading for the US 10 days before Christmas.
The 2.06m power forward is considered a strong chance to follow in the footsteps of Steven Adams as Kentucky and their coach John Calipari run one of college basketball's most successful NBA finishing schools. Wynyard is aiming high and is ready to work hard but will always carry New Zealand with him.
"The black singlet means everything to me. I remember [Tall Blacks captain] Mika [Vukona] saying to me, 'when you put that jersey on, you've got to bleed black'," Wynyard said. "For the rest of my life, I'm going to be bleeding black."