A quick bite of the best of the action from day nine at the Glasgow Commonwealth Games.
NZ medals today
1 gold 1 silver 2 bronze
Nyika's golden gloves
Kiwi boxer David Nyika won the gold medal in the men's 81kg final this morning, the first boxing gold for New Zealand in the Commonwealth Games for 24 years. Nyika beat Kennedy St Pierre of the Mauritius in a unanimous points decision. Less than an hour later, fellow Kiwi David Light claimed the silver medal after narrowly losing the 91kg final to Canada's Samir El-Mais.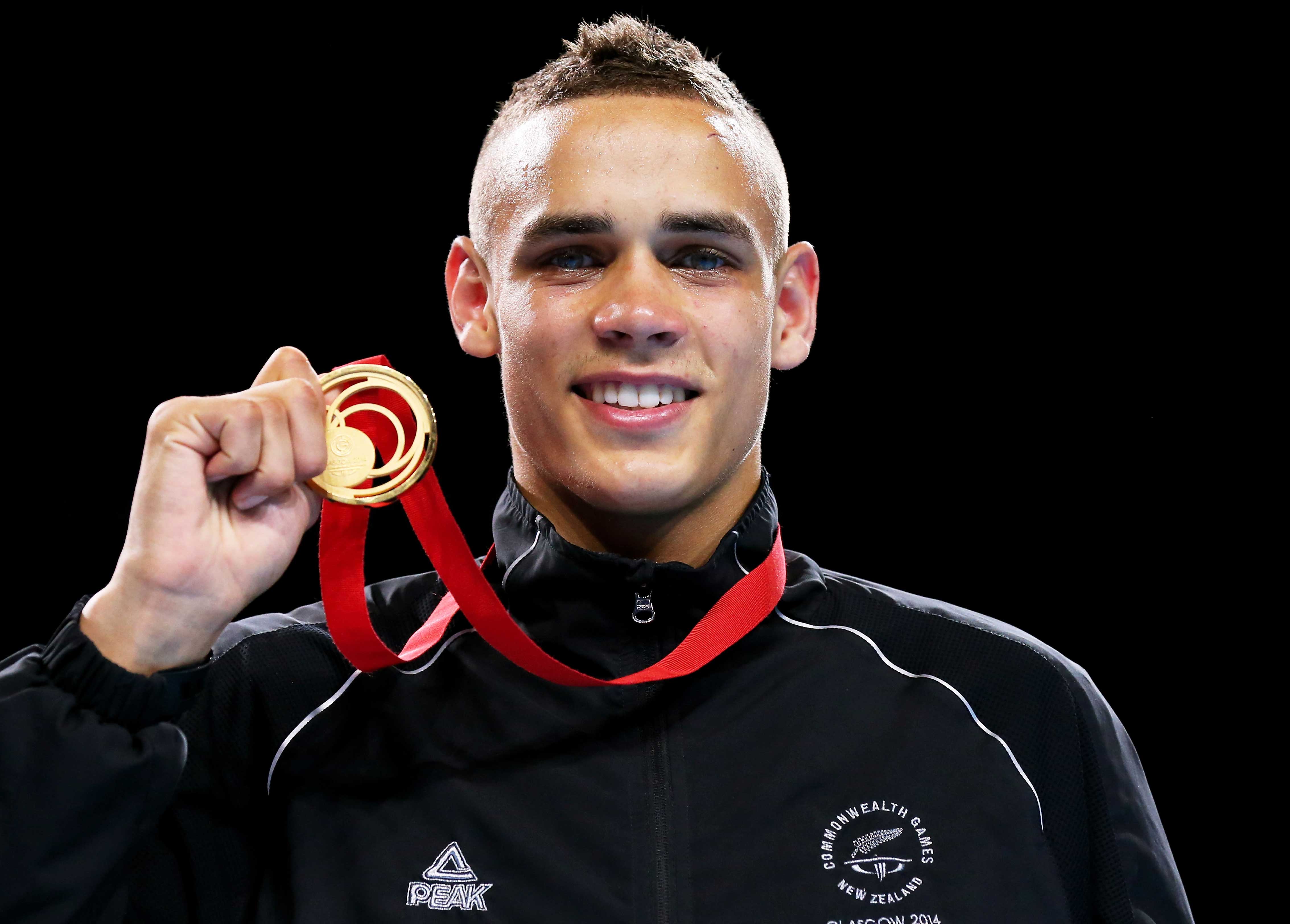 David Nyika. Photo / Getty Images
Willis' dramatic finish
Nick Willis claimed the bronze medal in the final of the 1500m this morning. Willis was boxed in the pack for most of the race, but staged a dramatic finish in the final 100m to just pip South Africa's Johan Cronje into third place. Kenya's James Magut and Ronald Kwemoi took out the gold and silver medals respectively. The other New Zealander in the field, Julian Matthews, finished the race in ninth spot.
Black Sticks claim bronze
The New Zealand women's hockey team has claimed the bronze medal after beating South Africa 5-2 in the third-place playoff in Glasgow this morning.
Golden shot
Maria Tutaia is making a rather impressive habit of sinking pressure shots. Four years after her extra time goal gave New Zealand the gold medal in Delhi, Tutaia drained another clutch attempt against England to give the Silver Ferns a chance to repeat that success. In a cracking contest that would have been worthy of a final, Tutaia finally separated the two sides with the final goal as time expired. The shooter played only the final three quarters, having returned from the injury that threatened to end her tournament, but that was more than enough to set yet another showdown against Australia.
The C-word
Unfortunately, of the three teams with a chance to set such an enthralling final, the Silver Ferns were the only ones to lock it in. The day after the women's Black Sticks were knocked out of the semifinals by England, the men's side followed suit. And their defeat was just as galling as the women's penalty shootout loss, throwing away a two-goal lead over India lose in the most demoralising of circumstances. You know it's bad when a player is throwing around words like choke. The upshot, if there could be one, is a bronze medal match against England tonight.
Squash duo dumped
Four years ago in Delhi, Joelle King and Martin Knight were unhappy to leave the Games having to settle for silver. This time around, they won't get that chance after being beaten 11-3, 11-6 in the semifinals of the mixed doubles by England's Peter Barker and Alison Waters. It was a measure of revenge for Waters, who was defeated by King in the bronze medal match of the singles earlier in the Games. King and Knight will now play Australian duo Cameron Pilley and Kasey Brown in tonight's bronze medal match