From architectural quirks to festive hats, Chris Rattue finds a seat at the big game doesn't guarantee a view of the action
Restricted views at sports stadiums come in all shapes and sizes and so do the people causing them.
The venue: a packed McLean Park, Napier. The game: Hawkes Bay v East Coast, NPC second division final, 2001. The obstruction: a beautifully made hat of long, twisted balloons.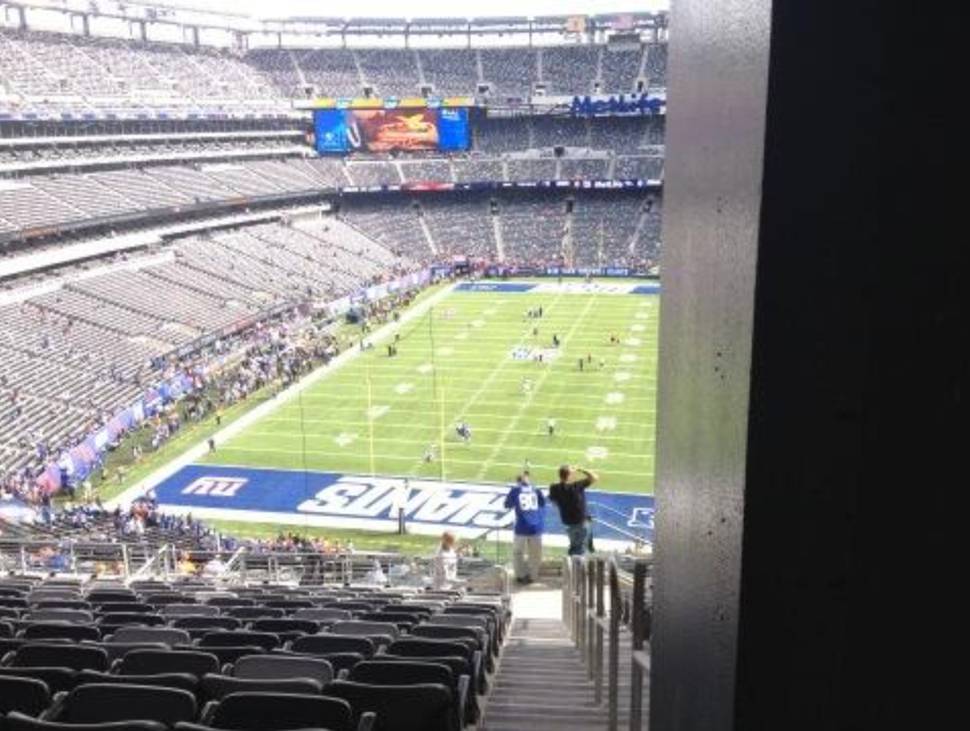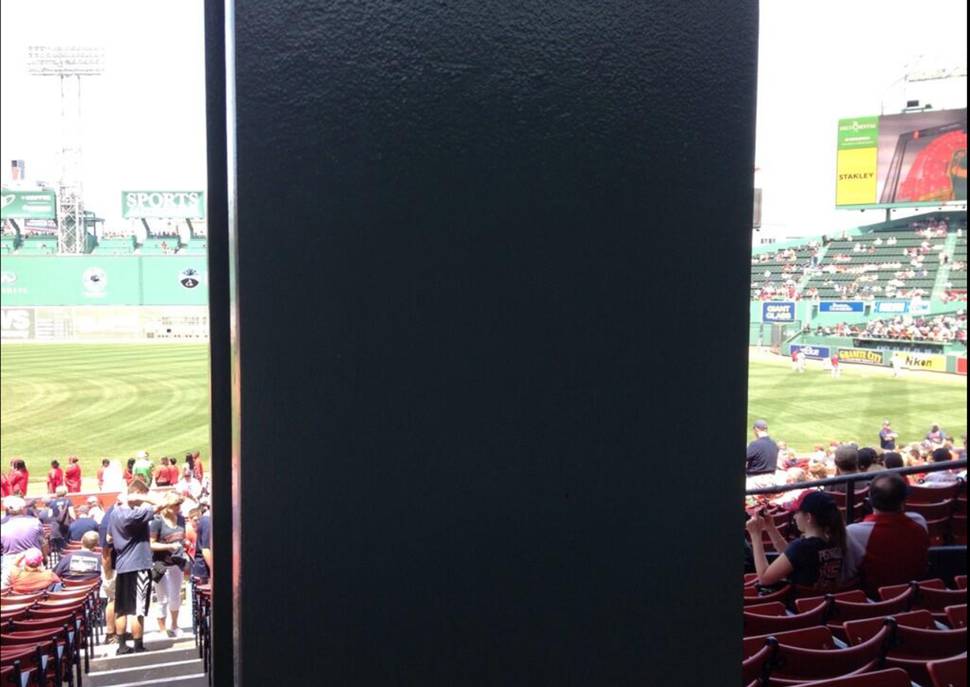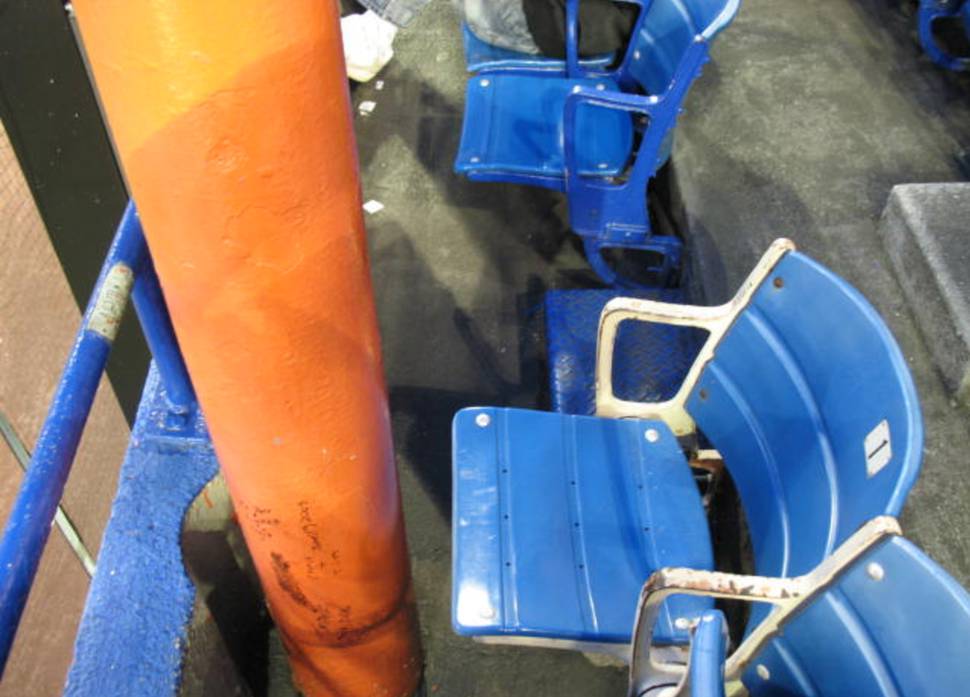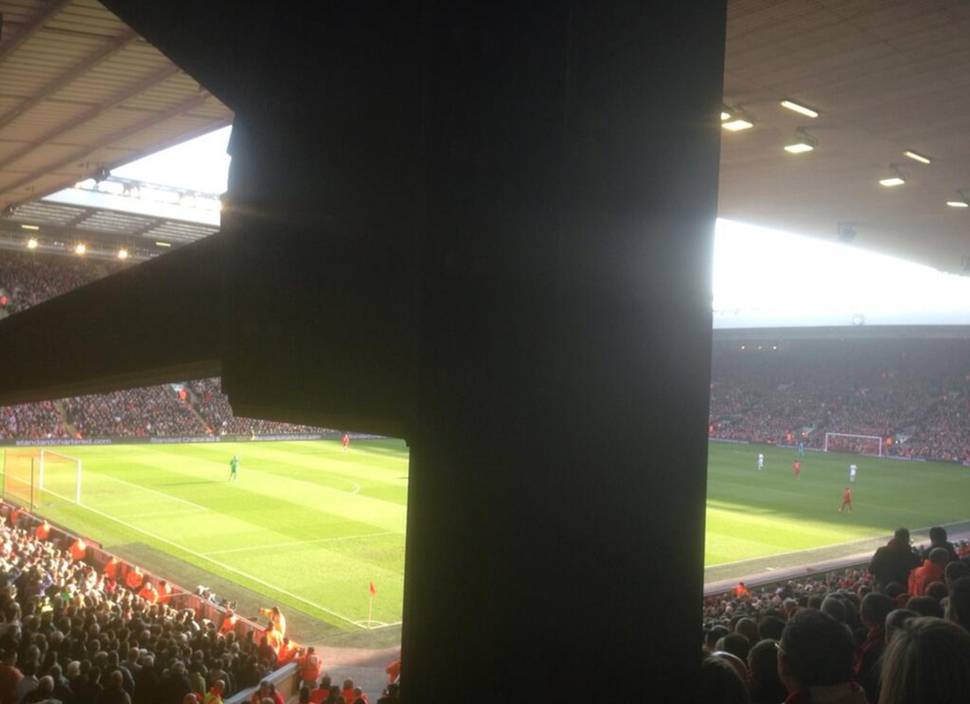 I politely inquired if the wearer, a kid, might find ways of lowering this colourful skyscraper. His dad - no small character - turned around and replied with an extremely firm negative. Debate over.
Fellow punters aren't the only problem for spectators at stadiums of course. Bricks and mortar, and all manner of structural bits and pieces, get in the way.
Some seating arrangements are so bad they are almost comical for anyone who doesn't have to endure them. Eden Park - the venue for tonight's opening rugby test of the season - has its share of viewing quirks which encouraged this quick world tour of the good, the bad and the ugly of sports stadium viewing.

1.Eden Park has a whopping 740 restricted view seats between the seating bowl and fifth level but does appear to be quite a hard marker on itself.
A spokesman said: "It can be different in each case but usually there is not a lot of view lost. If a seat was deemed to have impaired viewing, it would not be placed on sale."
Impediments include railings and TV cameras. Those seats officially deemed to have a restricted view are discounted, on average, by about 30 per cent. These seats are among the last to go.
2.The Knothole. This little viewing section at AT & T Park, the home of the San Francisco Giants baseball team, is probably unique in sport. The price to pay is having to look through a wire fence. The actual price is free. All sorts of characters line up for the experience of watching the game through portals under the right field stands. These fans even get to shake the obstruction - the fence - as they harass opposition players. The viewing restrictions can be severe though. Each shift of 125 spectators is shunted on after three innings during big games.
3.It happens to the best of them. The new $1.6 billion Yankee Stadium, opened five years ago, has more than 1000 seats from which a third of the baseball field is blocked by a protruding bar.
If you don't mind missing a few home runs, then these seats can be had on very cheap deals.
Fans wander around trying to get a better view, and the stadium tried to minimise the damage by putting up high quality televisions although the affected fans only get the standard replays.
4.The largest ground in German soccer's Bundesliga, home to Borussia Dortmund, is testament to what can be achieved in terms of viewing nirvana.
Nearly 25,000 fans stand on a 100 metre wide terrace which is angled at 37 degrees - about the same as a ski jump as one report noted. The roof to this renowned south stand had been supported by pylons which obstructed the view. But eight 60-metre pylons now do the job from above, giving the exuberant, stamping supporters a perfect view of the pitch.
This sharp engineering job means "the diagonal force is redirected vertically through pressure exerted by the composite column, and brought to equilibrium in the horizontal by tensile force exerted through the rear anchorage profile". We could go on, but won't.
5.Views from the two front rows at the Australian Open tennis, held in Melbourne's Rod Laver Arena, are disrupted by signage and railings. Leg room is also rated as restricted. Apparently the viewing situation can be helped enormously by sitting up straight.
6.The rebuilt Wembley Stadium in London - which opened in 2007 - is another engineering masterpiece. It has a 90,000 capacity and proudly boasts there are no restricted views. So it can be done.
7.Viewing experiences are mood-affected. A grumpy review of RFK Memorial Stadium in Washington, home to the DC United soccer club, reckoned it "manages to have an obstructed view from almost every seat". Yet other evaluations are more generous with nods to old world charm.
8.A decent scrap occurred after the 2011 Super Bowl at the Dallas Cowboys' stadium in Arlington. To cut a very messy situation short, hundreds of fans were relocated or offered refunds when their seats failed to be installed in time for a fire safety clearance.
Not only were Steelers and Packers supporters affected, but Cowboys fans who had paid $100,000 for seat licences were plonked on metal chairs and couldn't even see the enormous viewing screen. As you might expect, this ended up in court.