Getting hitched? Ask yourselves this ...
1. Did your family throw things, shut down or calmly discuss during arguments?
A relationship's success is based on how differences are dealt with and whether you and your partner copy the conflict resolution patterns of your parents or avoid them like the plague.
2. What do you reckon about their folks? As long as you and your partner present a united front, having an up and down relationship with your in-laws can be manageable, but if a spouse is not willing to address the issue with his or her parents, it can ruin the relationship.
3. Do you know all the ways to show your love? The five love languages are a good starting point: affirmation, quality time, receiving gifts, acts of service and physical touch. What is most important to you and conversely, your partner?
4. What's the most you would be willing to spend on a car, a couch, shoes?
Couples should have similar thresholds of financial caution or recklessness.
(Via the New York Times)
Peril of fake news
Why real fake news is so dangerous. You can't stop the momentum of social media spreading real fake news. A story about Bruce Willis is spreading like wildfire once again. In 2015 Willis appeared on Jimmy Fallon and did a piss-take about Trump's hair. Then-candidate Trump tweeted that Willis was wearing a Make America Great Again hat, but didn't mention that he was making fun at his hair. There was no mention of Willis being a supporter the entire interview, but after the show conservative news websites started falsely claiming he supported Trump. Then during the 2016 election, the photo of Willis in the hat emerged again along with the claim he was a "total Trump fan". And now, two years after the original appearance, it's doing the rounds again. The Willis hoax is the second-most popular article about the star on Facebook in the last year and despite how easy it is to disprove it by watching the video, people are still tweeting about it as if it were true. (Via Buzzfeed)
Damed real estate copy
Quick links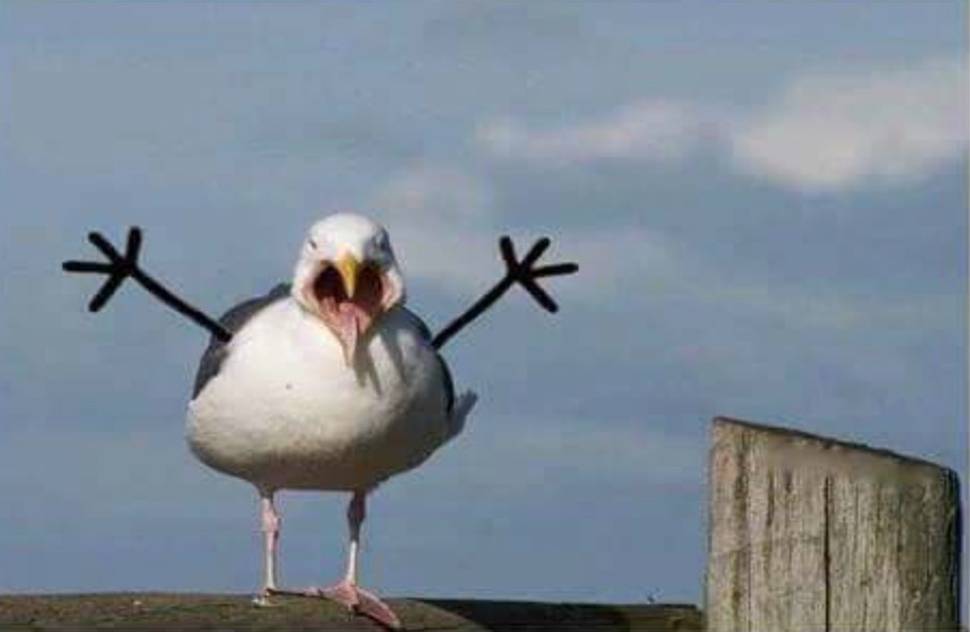 1. Drawing stick figure arms on birds is oddly amusing.
2. Season four of Netflix sci-fi series Black Mirror is coming soon and Arkangel, directed by Jodie Foster, look particularly good…helicopter parenting in a society where people live for hundreds of years…
3. Inside the World's Only Private 787 Dreamliner.
Video pick
It's Friday, so time for a musical interlude...Green Onions - Booker T & the MG's