This could take a while ...
Highlights from the jury selection process for the trial of Martin Shkreli who is facing fraud charges, but is best known for the price-gouging of pharmaceutical drugs. His company acquired the rights to Daraprim, relied on by patients with weakened immune systems, such as Aids patients. The cost was $18.65 a dose. Shkreli announced he was raising the price to $1036 a pill. He also fulfilled his promise to leak a one-of-a-kind Wu-Tang Clan album if Donald Trump won the US presidential election. More than two hundred potential jurors were excused.
The court: The purpose of jury selection is to ensure fairness and impartiality in this case. If you think that you could not be fair and impartial, it is your duty to tell me. Juror no. 52: When I walked in here today I looked at him, and in my head, that's a snake - not knowing who he was. I just walked in and looked right at him and that's a snake ...
Juror no. 77: From everything I've seen on the news, everything I've read, I believe the defendant is the face of corporate greed in America ...
The court: Juror 144. The question is, have you heard anything that would affect your ability to decide this case with an open mind. Can you do that?
Juror no. 144: I don't think I can because he kind of looks like a dick ...
Juror no. 10: The only thing I'd be impartial about is what prison this guy goes to.
Juror no. 59: Your Honour, totally he is guilty and in no way can I let him slide out of anything because -
The court: Okay. Is that your attitude toward anyone charged with a crime who has not been proven guilty?
Juror no. 59: It's my attitude toward his entire demeanour, what he has done to people.
The court: All right. We are going to excuse you, sir.
Juror no. 59: And he disrespected the Wu-Tang Clan.
(harpers.org)
Old but good news
In 2012 a Carlisle man has appeared in court after squirting brown sauce on his girlfriend who refused to stop reading the erotic novel Fifty Shades of Grey. Raymond Hodgson, 31, was charged with common assault and said he wanted to show his then girlfriend Emma McCormick who he'd been together with for five years (although they both still lived with their parents) what "saucy" really meant.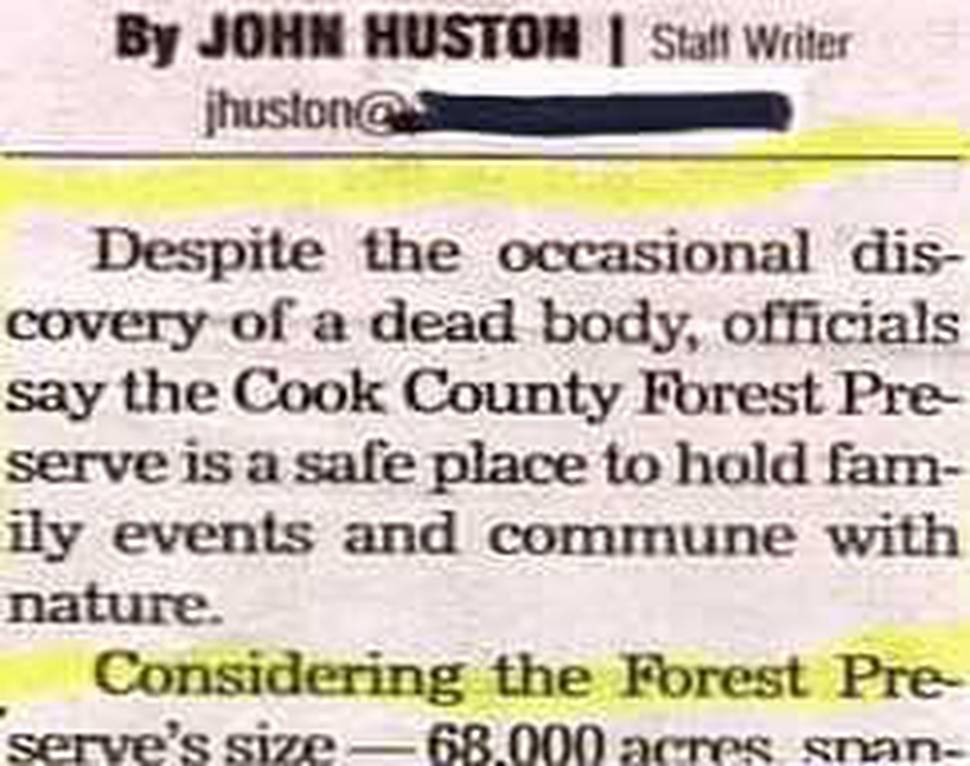 Snake gives birth? No eggs involved
This sand boa gave birth to six babies and although something of an invasion of her privacy, was posted on Facebook by Reptile Collective, who breed snakes in America. The sand boa can give birth to up to 25-32 babies, delivered fully formed encased in individual membranes...Only 70% of the world's snakes lay eggs and the rest give birth to live young, the National Geographic says. Oviparous are the egg-layers and they live in warmer climates, Viviparous go the live-birthing route and tend to live in cooler regions Go here to view birth. But be warned the squeamish may not like it.
This guy could win
Video pick
Rugby Mums from Coconut.tv