Advice to single men from married men
1. "This might sound weird, but when my brother asked me how I knew if my wife was the one I told him that being around her felt like being alone, but a bit better. For me, even hanging out with some of my best friends can feel a bit draining. With my wife, it always just felt easy ... I think that's love."
2."If you are with someone and you think, 'huh, that kinda bothers me when they do that' it will always bother you. You don't magically start to like things that used to bug you. If you don't discuss it (in a sane, calm, and non-threatening way) it will just get worse and worse."
3. "Adults are who they are going to be. Just hoping someone will change is a lost cause. You don't want to shape someone into your ideal person and people don't want to be shaped."
4. "How to argue ... When we disagree, it's never me vs her. It's us vs the problem."
(Via reddit.com)
Very app-ropriate
Rebecca thinks BP's app is fantastic. "I have three young children and using the app means they can safely stay in the car and I can stay nearby. There is no need to take your phone out of the car onto the forecourt because you enter all of the fuel details before you get out."
Dogs feel a bit blue
Dogs of a different colour have been spotted roaming the streets of Navi Mumbai in India, and a polluted river may be to blame, the Hindustan Times reported.
Stray dogs often wade into the Kasadi River in search of food, but thanks to the industrial waste that's been released into the water, the dogs emerged with a Smurf-like dye job in addition to any scraps they could fish out. When officials investigated, the agency found that a private company was using blue dye in products such as detergents, and the waste made its way into the river.
Tweet Goodness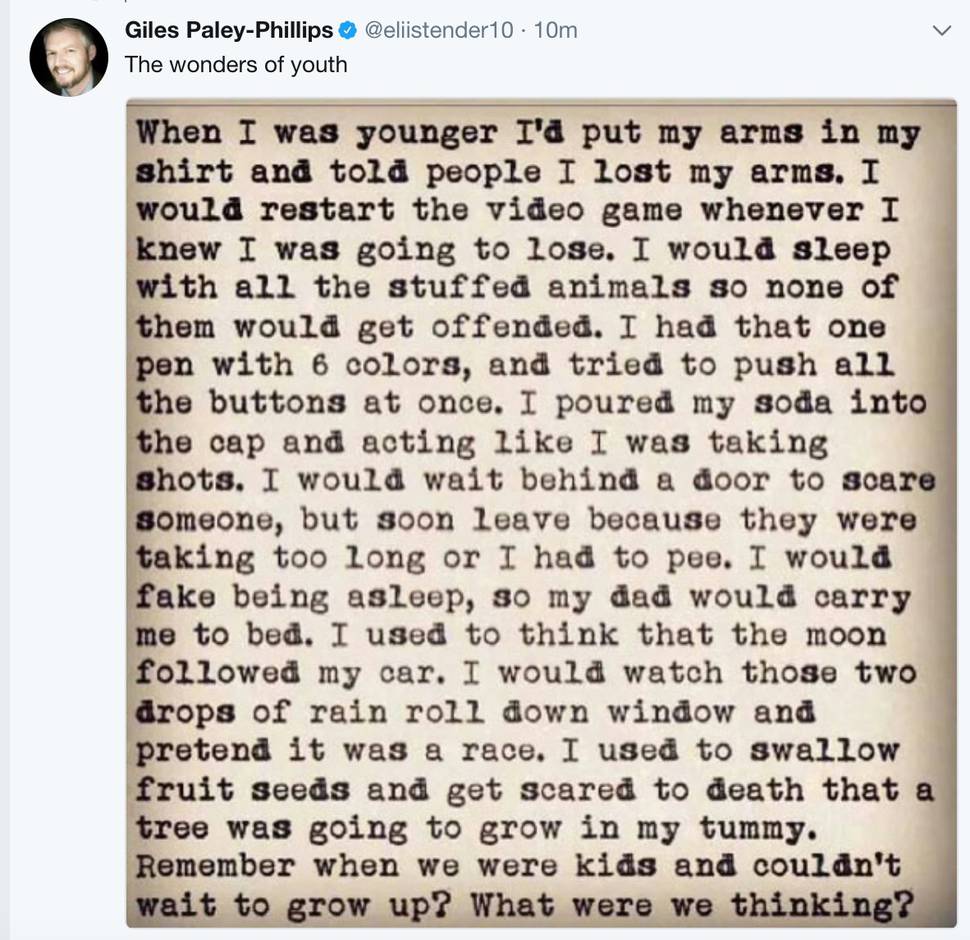 Classic Slapstick
.
Video pick
A Blue Angels combat jet flew very low past an unsuspecting crowd at The Chicago Air and Water Show ...