Blair Tuke is half a race away from completing sailing's triple-crown, and it might even come with a smaller fourth gem.
The Olympic and America's Cup champion was part of MAPFRE's Volvo Ocean Race-leading crew - holding onto the overall lead after being the third boat into Auckland at the end of the race's sixth leg. And after finishing in the same spot in the in-port race in Auckland on Saturday, the red boat held onto their lead in the in-port series.
But Tuke knew his crew's position was not to be taken for granted.
"We're only half way," Tuke pointed out. "Anything can happen in the points so we'll just try to do our best in every leg and see where we end up."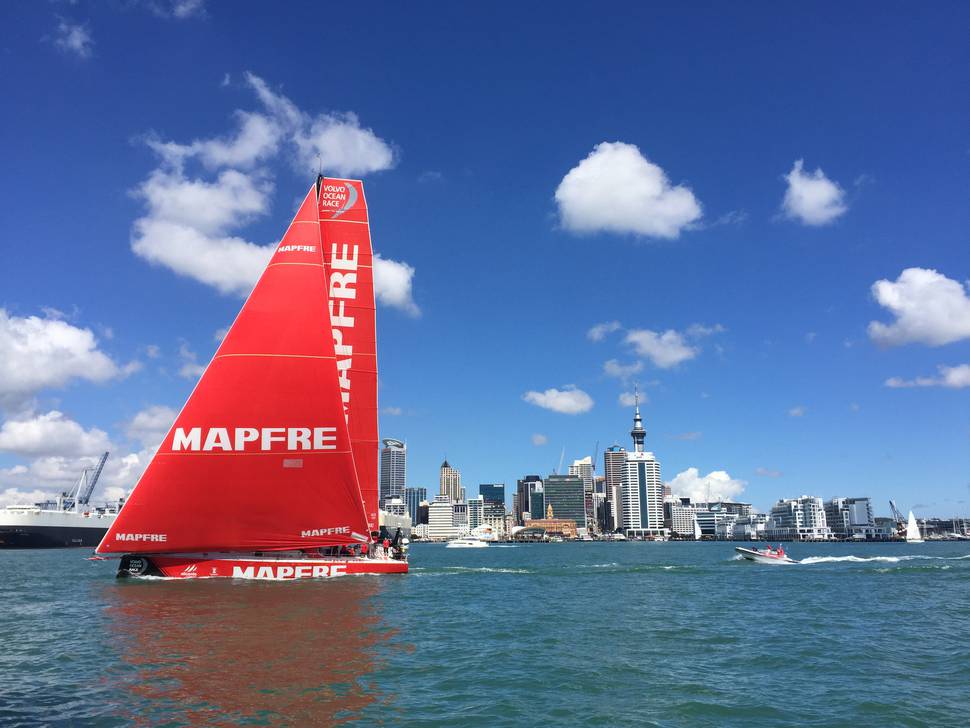 MAPFRE led DongFeng Race Team by five points in the overall standings, and just three points in the in-port race series.
DongFeng took the win in the Auckland race in a comeback victory, but MAPFRE overcame some difficulties of their own to sail in and fill out the podium.
"It's pretty important for us to be able to show people of New Zealand and Auckland what the race is about up close and hopefully it does good things for sailing in New Zealand and all of us certainly enjoyed sailing out there in close in the harbour."
While the overall standings were the important feature of the race, Tuke said he and the MAPFRE crew were hoping to come out on top in the in-port series, too.
"We want to push on and with the series. It's something that doesn't really matter overall - it only breaks a tiebreak - but it good for both confidence and the whole team if you do well in these in port races it really does help out with that confidence around the team."
With the in-port race done and dusted, the crews had a week to prepare before sailing back out into the Southern Ocean en route to Brazil on Sunday.
"We have to be aware of where we're going. The Southern Ocean is a pretty full-on place so we'll prepare as we always do – thoroughly and make sure the boat and everyone's in good shape and get ready to keep pushing on. We have to keep trying to go as fast as we can.
Once we leave next week it's a completely different beast and we'll have to get ready for that."