The credibility of the Volvo Ocean Race has been seriously questioned as conspiracy theories of match fixing circulate.
Former director of external affairs for Oracle, Tom Ehman, told Radio Sport that in his view, the Volvo Ocean Race has "lost all credibility" in light of recent events.
Last month, Vestas 11th Hour Racing was involved in a fatal collision with a fishing boat, just 40km off the coast of the Hong Kong finish line.
Read more: Reports: Person dead after Volvo Ocean Race yacht hits fishing boat off Hong Kong coast
Volvo Ocean Race organisers reported very limited information about the incident, which killed one man, and reportedly excluded questions of the crash during their recent press conference.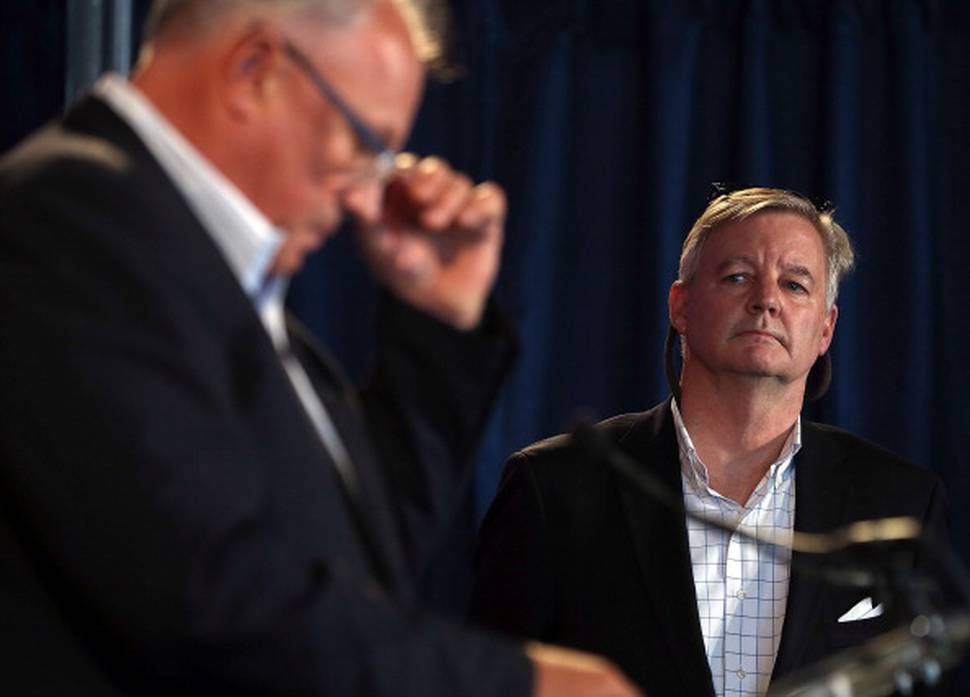 Ehman claims that not one crew member or representative from Vestas was present at the Hong Kong press conference, and the mainstream media were excluded to ask questions.
"They had the press conference with no mention of Vestas, no Vestas representation and Andy Green, who was the moderator, was the only one asking questions," said Ehman.
"They issued afterwards, long afterwards, a statement but only with quotes from the other six skippers."
Read more: Sailing: Vestas 11th Hour Racing to skip leg six of Volvo Ocean Race due to damage
Ehman claims "many people" now believed that organisers of the Volvo Ocean Race were concealing information and potentially match-fixing the event in the interest of maintaining positive publicity for their core sponsor, Volvo.
He pointed out that the Volvo Ocean Race was being managed solely by its corporate sponsor, instead of an independent sailing organisation, which has subsequently "shook credibility of the event", according to Ehman.
"It's getting harder and harder to take this race seriously. With each edition, it's more like a bunch of hired guns paid to sail moving billboards around the world, one stop at a time," Ehman wrote in a Sailing Illustrated article.
The America's Cup veteran believes the Volvo fleet sailed into Hong Kong "because Volvo Motor Car Corporation is Chinese owned and they've got two teams".
"Coincidentally those two teams ended up finishing first and second into Hong Kong," he told Radio Sport.
Read more: Scallywag triumphs into Hong Kong as collision dims closing stages
During the fourth leg from Melbourne to Hong Kong, Team Sun Hung Kai/Scallywag chose a route that would have consequently seen them hit a reef, but avoided the potential incident after race control broke protocol and notified crew members.
Scallywag then won the 4th leg of the race to which Ehman opined "made many people believe that the race had been match fixed".
"It raised eyebrows for a whole lot of us who are close in that the boat got outside assistance and then they ended up winning the race."
"There's a bit of a conspiracy theory ... Team Brunel has Peter Burling aboard and is leading right now, and many people think that Team Brunel will end up winning this leg into Auckland just because they've got Peter Burling aboard.
"The other notable Kiwi sailor is Blair Tuke, he's on MAPFRE, and I'll bet you anything one of those two boats wins."
Read more: Sailing: Blair Tuke on course to win the 'true' Triple Crown
Ehman alleges the race had consequently lost validity among the sailing world and "needed to act quickly in order to regain its credibility".
"It's shaken my respect for the Volvo Ocean Race which is said [to be] one of the big three in our sport and it's shaken the respect of the sailing world for the credibility of this entire event," Ehman claims.
"They definitely, seriously shot themselves in the foot."
The Herald is seeking comment from Volvo Ocean Race organisers.
To get the day's top sports stories in your inbox, sign up to our newsletter here