The Privacy Act is about to be changed and no one has done anything to close a gap in the law and provide consistent protection for journalists.
Journalists are protected from the Privacy Act if they write for magazines, newspapers, radio and television.
But put the same content in a book? A journalist gets no protection at all.
In two cases, the Privacy Act has been used to attempt to force journalists to hand over interview material which had contributed to non-fiction books.
READ MORE
• Journalist's book on Kim Dotcom not 'news activity'
• John Roughan: No protection in court for journalism in books
• Key biographer forced to release tapes
In my case, I refused. I would have gone to jail first. And unless the law is changed, eventually someone will.
The reason for the exemption for journalists was to help protect our tradition of a free press and the role media has in a democratic society.
It states people "gathering" news, or involved in the "compiling of articles or programmes of or concerning news, observations on news, or current affairs", are exempt.
Unfortunately, nobody appears to have considered what happens when those articles get very long and wind up between book covers.
That's what happened when I wrote The Secret Life of Kim Dotcom, a book which profiled the high-profile extradition target and detailed the case against him.
The Crown, which was extraditing Dotcom for the United States, told the court that Dotcom could provide more discovery material through the Privacy Act. Discovery is a process through which those in court produce any information relevant to the case.
The Crown told the court that Dotcom had the ability to ask me through the Privacy Act to surrender all recordings, emails, text messages and other material exchanged with Dotcom and his three co-accused. Dotcom would then be obliged to hand the material over to the Crown.
Then High Court Chief Judge Helen Winkelmann - now on the Court of Appeal - agreed.
"Investigative journalism takes its form in long, detailed articles, which are covered by the Act's definition.
"Books, however, are not."
Winkelmann gave the green light for the Crown to insist Dotcom and his co-accused make a Privacy Act request (the full judgment is embedded below).
Like I said above, I refused. It's not any journalist's job to harvest information for government.
And there was no difference, in my mind, as to how I gathered material for the book. I did interviews in the same way and wrote the book in the same way, just longer. I would have explained this to the court but was never given the chance.
So I refused, thinking of books like my colleague Anna Leask's work on the murder of Auckland teen Christie Marceau, who wrote Christie: A family's tragic loss and a mother's fight for justice. I recalled covering the Winebox Inquiry (occasionally) in the 1990s. It was sparked, in part, by The Paradise Conspiracy, written by Ian Wishart.
Then there was Nicky Hager's catalogue of journalistic books. His first, Secret Power, was an authentic, real-deal world scoop exposing a global spying network.
In fact, there were many books which - I believe - captured the best of journalism. The book Black Hawk Down by Mark Bowden was an amazing account of the US deaths in Somalia.
Pretty much any book by Bowden was a mastercraft of journalism. And what of Hunter Thompson, or Carl Bernstein or Bob Woodword or Tom Wolfe or the many other great journalists who put it all down in a book.
Of course journalists write books and, of course, those books are journalism.
Just not according to our laws.
Media law whiz Steven Price blogged on the ruling: "I think the judge got this one flat wrong."
But, he added, the law is now the law. It was a precedent-setting case, and until Parliament changed the law, journalistic books in New Zealand have no protection from such Privacy Act requests.
My colleague John Roughan was next. He had written John Key: Portrait of a Prime Minister.
Roughan pushed back for a year after lawyers acting for Teapot Tape videographer Bradley Ambrose sought recordings of interviews used to write his book.
Roughan is the most decent, respectful, upright observer of our laws that you could find.
He wrote: "I don't like defying the law. I would defy it to the bitter end for an informant who needed my protection but that is obviously not the case here."
In this case, Roughan decided there was little point in resisting because nothing would be found in the recordings that wasn't in his book. I recall he agonised over it.
He wrote: "I'm going to comply under protest. I just hope that next time the Privacy Act is amended the Winkelmann decision is consigned to the dustbin."
Well, that time is now. The Privacy Act is up for amendment and likely to have its first reading in Parliament this week.
And, at this stage, there is nothing in the proposed changes to protect journalists who write books.
Minister of Justice Andrew Little said it wasn't an oversight but the proposed updated legislation had been "hanging around for years".
He said there was a strong need for it to make progress towards becoming law and expected the proposed new law to undergo change before it was finalised and voted on.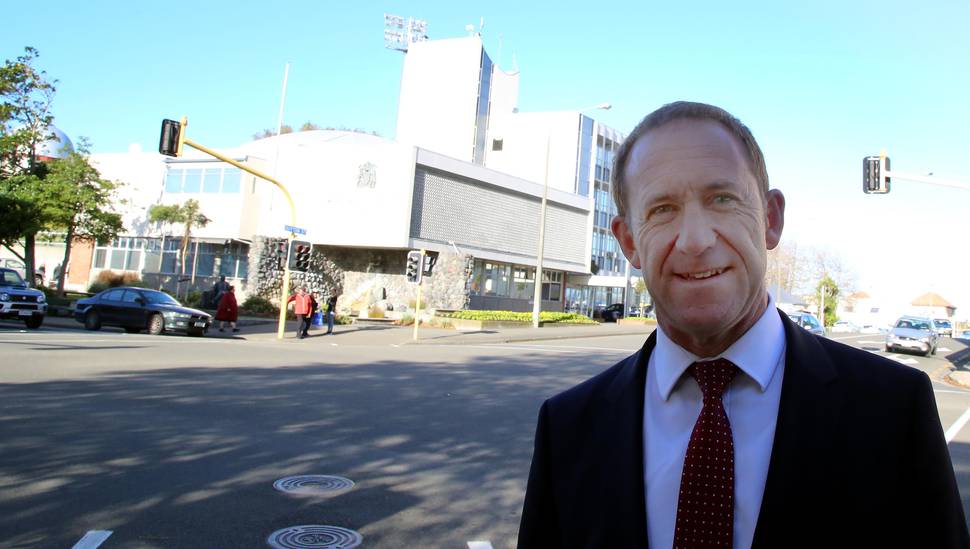 "Let's bring it in and work on improvements as it goes through the House," he said. "I'm giving the signal I'm expecting changes."
On the "books" issue, he said: "I'd like to hear more about it."
And he will.
The issue is set to be discussed at the next council meeting of the Publishers' Association of New Zealand.
And NZ Society of Authors president Siobhan Harvey said the gap in the law "doesn't leave journalists who wrote a book in a comfortable position".
It impacted on the ability to protect sources and to write freely, she said.
Harvey said the principle was important and in line with international standards to protect freedom of speech.
"We continue to support journalists regardless of the material they are writing."
The exemption for media was endorsed in the Law Commission review of the Privacy Act in 2011, saying "the free flow of information through the media is vital to the life of a free and democratic society".
"It is difficult to see how the media could perform this role effectively if it were subject to the Privacy Act's principles.
"Not only could the media not operate effectively in such a context; they could barely operate at all."
And that was fine. Until the High Court threw the book at me and, in doing so, managed to hit every other journalist who might put their stories on a bookshelf.