It seems a visit to the Bay of Plenty and Rotorua lakes has sparked joy for Netflix's mother of decluttering Marie Kondo.
Kondo rose to stardom last year when her Emmy-nominated television show Tidying Up with Marie Kondo became a global sensation.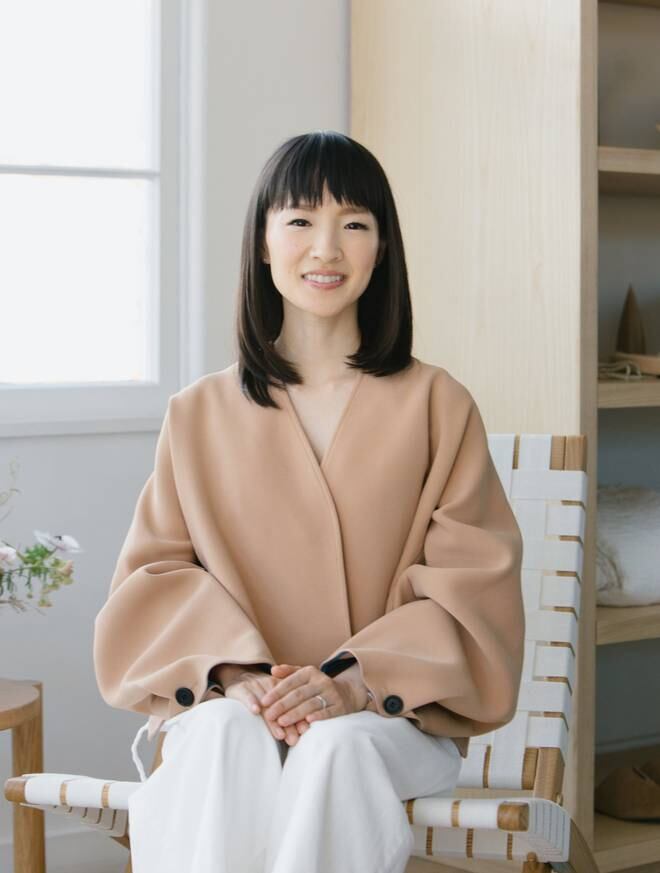 The 35-year-old Japanese organising consultant and author of best-seller The Life-Changing Magic of Tidying Up posted on her Instagram today raving about her latest trip to New Zealand.
She illustrated the post with a photo of her sitting on a deck in front of Lake Tarawera.
The Instagram post went out to her 3.4 million followers and read: "Over the holiday, I visited New Zealand - and it was breathtaking. Have you been?"
Kondo also visited the western Bay of Plenty on her travels, popping into a Mount Maunganui store and having dinner with a local family.
Luke McCartin and Claire Beard, owners of George Cafe in Ōmanu, Mount Maunganui, hosted Kondo and her family.
McCartin said they met Kondo at the cafe through a Japanese friend who lived in New Zealand, and invited the group she was travelling with for dinner at his Matapihi home.
He said they had a lovely dinner, and she signed his copy of her book, which he bought a few years ago and found useful during a big house clean-out.
McCartin said that, luckily, the house was in tip-top shape for Kondo's visit thanks to another dinner party the previous night.
He understood Kondo and her family - she is married to Takumi Kawahara and the couple have two children - had also spent some time camping at Pāpāmoa Beach.
Kondo also visited Mount Maunganui gift and homewares store Paper Planes on her Bay of Plenty holiday in December.
Co-owner Krista Plews said Kondo spent a fair bit of time browsing and also purchased a few items.
She said one of her staff recognised Kondo but they tried to respect her and give her space before asking for a quick photo.
"Obviously she found a few things that sparked joy," Plews said.
Kondo's tidying philosophy is called the KonMari method. One of the most well-known parts of the method sees followers hold an item they are considering biffing in their hands and asking themselves whether it "sparks joy".
On her Netflix show, she helps families declutter their homes and lives using that method.