More than 30 firefighters battled an industrial blaze in Mt Maunganui early this morning.
The fire started just after 5am at the J Swap transitional facility on the corner of Hull Rd and Tōtara St near the Ports of Tauranga.
​
Fire and Emergency NZ said a digger inside the building somehow caught fire - which then spread.
The building is understood to be used to store palm kernel, authorities said.
Senior station officer Dave Whistler told the Bay of Plenty Times that eight fire crews and 31 firefighters had battled the blaze at one point.
The crews came from Tauranga, Mount Maunganui, Greerton and Rotorua.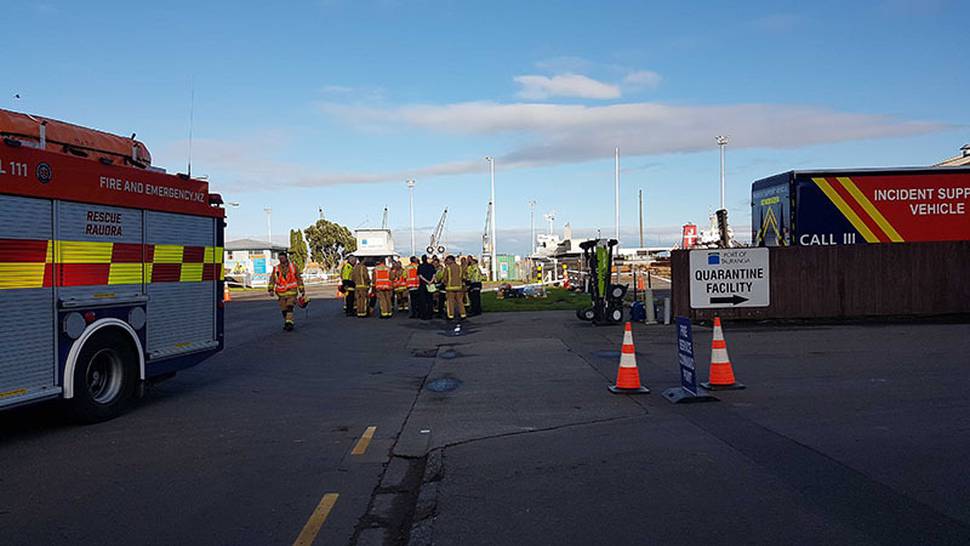 The fire was extinguished just after 7am. However several crews remained at the scene until mid-morning.
A command centre was also set up near the entry gates of the Port of Tauranga.
Whistler said some smoke from the fire had drifted across Tōtara St but it was not a danger to the public.
Assistant area commander Brendon Grylls said the digger was difficult to access.
He said staff had been inside the building working at the time the fire started.
Crews had done a fantastic job to contain and extinguish the fire, he said.
No one was injured in the fire and no one needed medical assistance.
WorkSafe staff had also arrived on site.
The owner of the Mount Maunganui J Swap building said the incident was "very minor" and the team were back to normal operations the same morning.
In May, multiple firefighters battled a blaze inside two storage sheds containing palm kernel in Mount Maunganui.
It took several hours for that fire to be contained and brought under control and 13 appliances from all around the Bay attended.