A sole karanga rang out at Whakarewarewa Village this afternoon as the last of the five people killed in a crash near Taupō was brought on to Te Pākira Marae.
The body of Aroha Morgan-Rangikataua, 14, was taken to join her two sisters, father and cousin by a small group of family and iwi.
Peter Senior Rangikataua, 44, from Rotorua, his nephew Rangi Rangikataua, 26, from Mokai and Peter's three daughters Michelle Morgan-Rangikataua, 15, Aroha Morgan-Rangikataua, 14, and Kahukura Morgan-Rangikataua, 12 were all killed in the single vehicle crash.
All but Aroha were taken on to the marae yesterday. As she joined her family today a wailing broke out.
The body of the victim of the crash that killed five family members has been brought on to Te Pākira Marae.
Family spokeswoman Sunny Wikiriwhi told the Rotorua Daily Post the family had been overwhelmed by support and message of sympathy "from people all over the country".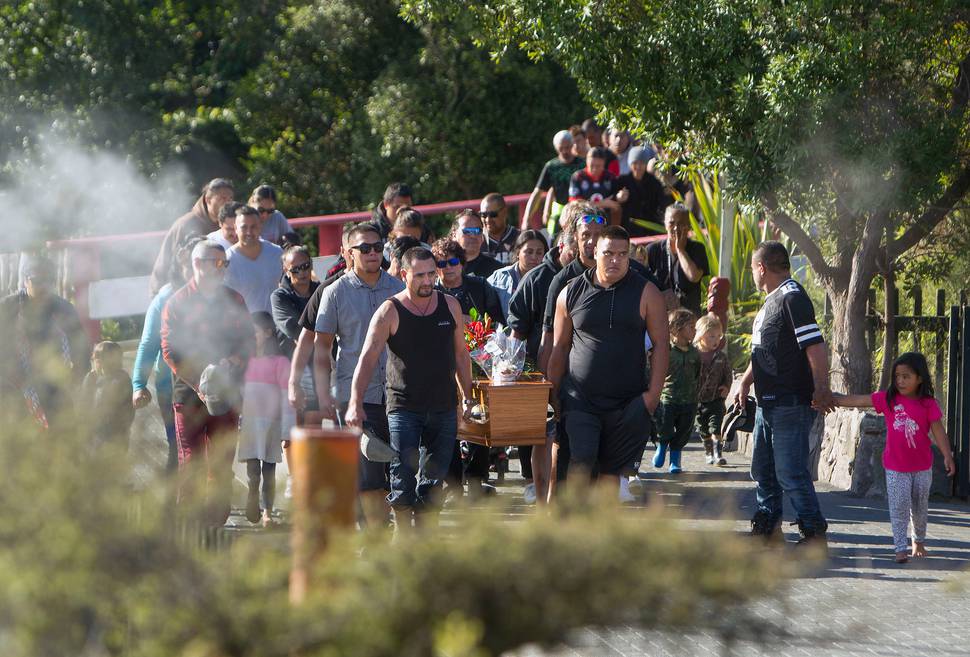 The sole survivor of the crash, Isaac Morgan-Rangikataua, 11, has been transferred from Waikato Hospital to Rotorua Hospital and was able to visit his family at the marae this morning before returning to the hospital.
"He's obviously still very frail and overwhelmed and he's now gone back to the hospital with family," Wikiriwhi said.
Kaumatua Wairangi Jones said the feeling in the community was one of "absolute devastation".
"It's a traumatic thing to see a whole family lying there, to see young lives that have yet to sing their song, young lives yet to run the long race, young lives yet to fulfil their dreams. It's such a waste for us all.
"This has been a truly traumatic event."
Jones said the fact the deaths had happened so soon after those of the three Higgins road workers, amplified the anguish.
"The feeling at marae is of total anguish, pain and more than anybody can express that, it is the wāhine. They express it through their cry ... When wāhine cry it goes straight to the heart, the core of emotions. That was very strong yesterday and it will be over the next few days."
Jones said representatives of multiple iwi were on the marae yesterday paying respects through cries, speeches and words of aroha as well as koha.
"The koha is a small part of the tangihanga process. The most important thing is manaakitanga and all of the iwi support the whānau.
Both Isaac and Kahukura attended Rotorua Intermediate School and the school has been collecting donations for the family from members of the school community.
Principal Garry de Thierry said they did not know how much had been collected but there were about 150 envelopes from different donations.
"We've had tremendous support. The impact on students and staff has been quite intense."
De Thierry said the school was there to support those affected.
"We're here at any time people grieve in different ways some are immediate some are long term.
"It might not be until the weekend when normally they'd be downtown with mates, that's when those memories come out."
A Givealittle page has been set up which will go directly towards supporting Peter's remaining children and Paige, the daughter of Rangi.