Auckland's wild day of weather featuring hail and pouring rain just got stranger as water spouts were spotted whizzing across the harbour.
The small twisters reached from the Hauraki Gulf waters to low-lying clouds as Mother Nature today showed off her wide array of tricks in the Super City.
And forecasters warn Aucklanders to expect more of the same in the coming days after being hit by a hailstorm today just a week after enjoying a string of sunny spring days.
The MetService weather radar showed 6-10mm of hail falling over the inner city, leading residents to immediately take to Twitter to express their shock at the fickle weather.
Nikki Tolich was among those unimpressed, tweeting "enough's enough" and posting a photo showing hail settled like snow on the ground along with the caption: "Hail in Auckland two weeks before our summer".
Kate Breuer noted that Auckland's hail, thunder and lightning were not quite like the conditions she was used to in the US.
"It's been years since I last saw hail and I'm excited. Auckland weather really is very different from LA weather."
MetService meteorologist Claire Flynn said Auckland residents could expect the unsettled weather to continue through the week with more hail and thunderstorms possible tomorrow, along with a top temperature of 16C.
The hail and thunderstorms were caused by warm air mixing with a "cold pool" – a big pool of cold air that was sitting over the North Island high in the atmosphere.
She said when the warm air rises from near the earth's surface and hits the cold barrier, it can fall back down as thundery showers and hail.
This pool of cold air was expected to move south across the North Island tomorrow, bringing the threat of flash hail and thunderstorms to much of the country from Northland and the Coromandel to Wellington.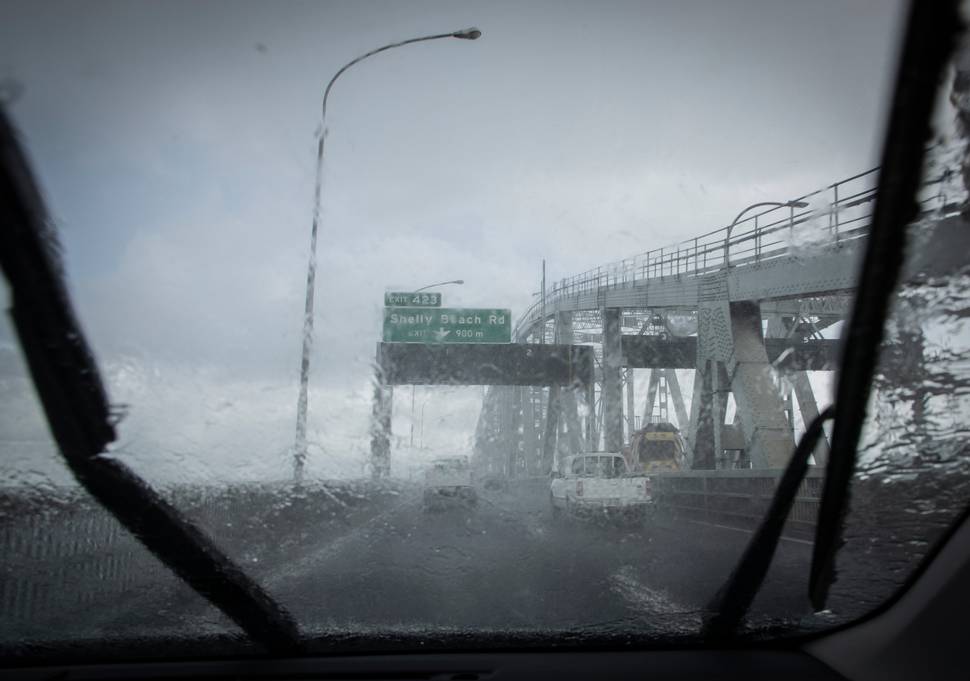 MetService tipped Wellington to hit a top of 16C, while Hamilton is expecting a high of 15C and Tauranga 17C.
Napier and the East coast are expected to be one of the few parts of the North Island to escape the thunderstorms tomorrow with a high of 20C.
The South Island has also been hit by wild and unseasonably cold weather, with snow earlier this week falling in central Queenstown, disrupting flights and closing the Crown Range.
That continued today as snow and heavy rain fell in parts of Southland, Otago and Canterbury
The central Canterbury town of Methven experienced the heaviest falls with 83.5mm of rain, followed by Roxburgh with 69.8mm.
Dunedin also experienced its wettest day this month with 47.7mm falling and further alls and a top of 14C expected tomorrow.
Christchurch is forecast to hit a top of 15C tomorrow with a chance of heavy afternoon rain, while Invercargill was also expecting rain and a top of 16C.