A 70-year-old with severe dementia who can't walk, speak or stand is being evicted from his rest home.
Dennis Schumann has until November 19 to be out of Freeling Holt House in Torbay, Auckland, where he has lived for six months.
The action has nothing to do with his behaviour. He can't turn himself in bed and doesn't know how to push a call bell.
Rather, facility management has a problem with his wife, Ruth Schumann, who has made a number of complaints.
It has told Waitemata DHB that staff struggle to give appropriate care for residents because of the intense and aggressive way Schumann pursues her concerns.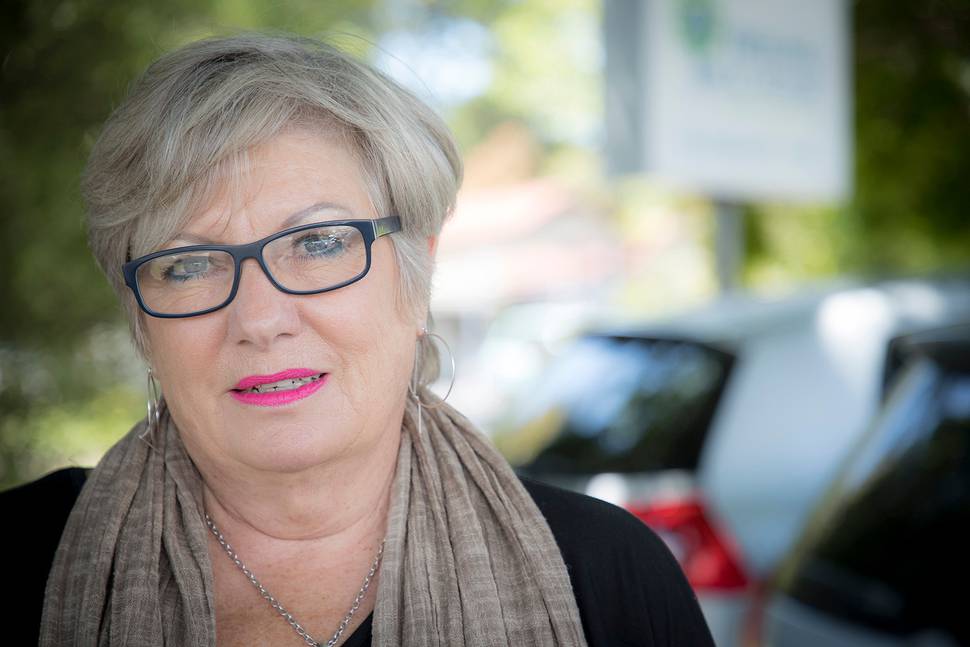 That's strongly disputed by Schumann, but the DHB has told her it accepts the explanation.
An eviction letter from Freeling House simply states, "from the correspondence received from you, it appears that Freeling Holt House is unable to meet your expectations".
Schumann fears the disruption of a move could kill her husband or make him suffer in what she expects are the final months of his life.
"I am not moving Dennis," she told the Herald. "I want him to remain there for the full notice period because there is a strong possibility he will die before November 19, and if that happens he will be spared this."
Dennis, who was diagnosed with dementia in 2011, has been moved on from four other rest homes. When he was more mobile he could sometimes be aggressive. However, Schumann believes three of the cases were directly linked to her complaints.
"The reason people don't speak up is because they absolutely fear what has happened to Dennis. Because rest homes move their complaints. They don't solve them, they move them. That's the reason aged care is in the mess it's in.
"I've tried walking away, just keeping the peace. But somehow I can't do it. It just starts bothering me so much.
"It does affect Dennis. I have soul-searched about that, more than I can even begin to say ... and I know he would be saying, 'Don't worry about me, you do what you have to'.
Eleven days before the October 26 termination notice Dennis had his three-monthly review. Schumann outlined concerns, including his weight loss and residents not getting enough food while left-overs were given to staff.
In July, she complained to the DHB, which resulted in the facility being asked to reconsider the practice of staff having lunch at the same time and review call bell response times.
No action was deemed necessary in relation to other complaints, including that a medical student helping with physiotherapy wasn't qualified and dressed inappropriately in tight leggings.
Waitemata DHB staff met with Schumann last week. In a statement, it said it had "invested significant time and care in assisting Mrs Schumann to find suitable facilities for her husband's needs in the recent past".
"Despite the DHB's best efforts, on each occasion these arrangements have proven unsustainable and a new facility has needed to be found.
"The DHB will continue to do what it can to assist in identifying another facility willing to assist."
Freeling Holt Trust chair David Spalding declined being interviewed, saying he wouldn't comment on residents. The home was working on "arranging a smooth transition to alternative accommodation".
"Being a not-for-profit charitable trust we are able to put every dollar we earn back into the home ... we care very much for all our residents."
In an email yesterday, the DHB told Schumann that Freeling Holt accepted her right to raise concerns, and that some of those concerns had been justified.
"But your hostile manner towards the staff and the relentless way in which you pursue your concerns has left them feeling harassed and vulnerable.
"We note that the other facilities Mr Schumann has been in have raised similar issues about your behaviour."
Schumann strongly rejected the allegation of aggressive behaviour, and said her complaints had centred on clinical and management issues, never the "marvellous" carers.
Before Dennis went into care she cared for him for five years at home, and she had been visiting him at Freeling Holt five times a week.
However, recently she went on a six week trip to visit friends and family in South Africa, on the advice of her doctor after a spell in hospital. Now back in New Zealand, she has told the facility she intends to visit once a week going forward.
It was common for aged-care facilities to find ways to move on residents if they or their families cause trouble, she said, mostly without initiating a formal eviction.
NZ Aged Care Association chief executive Simon Wallace said evictions weren't common, and reflected "real concerns that a rest home cannot meet a resident's actual care needs".
"The rest home, as well as the DHB, should make every effort to help that resident find an alternative."
The Herald has previously reported on action by Schumann against another facility where Dennis stayed after it unlawfully charged for a "premium" room. She was refunded and the case has been highlighted by the Commission for Financial Capability.