Wayward pipes in a Dannevirke street have struck back, leaving an elderly man with a horrible, and potentially hazardous mess through his home.
Sewage overflow recently bubbled up in Jack Wadsworth's downstairs games room and toilet, ruining his carpet, because of a blockage further down Empire St.
"The first time it overflowed I thought I could deal with it myself," he said. "But then within a couple of hours it happened again."
It's been a tough few weeks for residents in the street, who have also had to put up with discoloured water on two occasions as water pipes in their area were flushed.
Tararua District Council's three waters team and Chris Chapman, manager of Tararua Alliance, said they responded quickly to Wadsworth's predicament.
"Any sort of wastewater overflow in a private property is a priority," Chapman told the Dannevirke News.
"The overflow affected the downstairs toilet and games room, but although it was a sewage overflow, it was mainly discoloured water."
Wadsworth was offered relocation to a motel, but declined because the mess was confined to the downstairs part of his home.

"He's quite a resilient sort of chap and had started the clean up himself," Chapman said.
"We called in an approved carpet cleaner and also removed carpet, which will be replaced.
"We also had Pennie Smith [council's team leader of environmental health and licensing], go around to Jack's Empire St home and make sure it was safe for him.
"Normally this sort of thing doesn't happen in a residential property, but Jack's house is at the lowest point in the street and usually properties have a gully trap, but there didn't appear to be one at this property."
The blockage was cleared, a CCTV camera put down the wastewater drain to check the pipes, which were also jetted, just to be sure.
"There's no way we can predict or stop this from happening," Chapman said. "This wasn't a pipe failure."
Wadsworth said he'd lived in his home for 37 years and it had never happened before.
"The Tararua Alliance team, district council and health officer were very, very good. They couldn't have been better."
Water pipes in Empire St were also recently flushed twice, a decision that was totally unrelated to the sewage blockage, Chapman said.
It caused discoloured water on two occasions "for a short time" for some, Chapman said.
"I spoke to a resident in the street and told him to run his tap for a few minutes. He did and the discolouration cleared."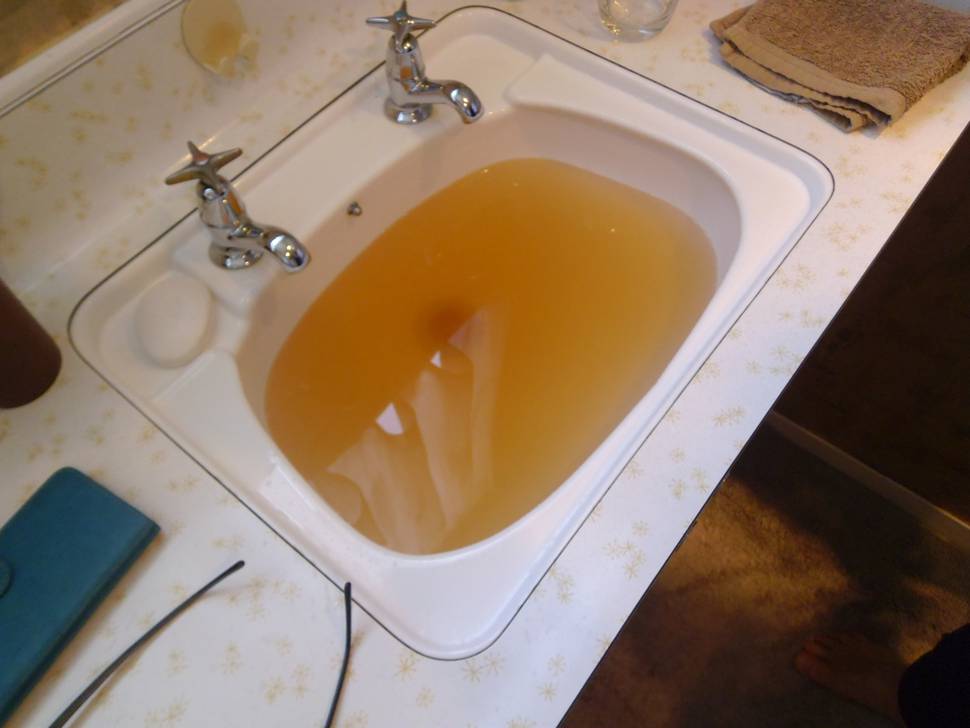 However, Empire St resident Wayne Jacobsen said the water was still gross hours later.
"The thing which bugs me a bit is that the council haven't even bothered to response to my photo and text I sent them," he said.
"If it had been all over in half an hour it wouldn't have been an issue, but the water was still gross looking at 5.15pm.
"I'm also annoyed they don't bother to ring in advance and give a warning.
"This was the second time in a week, you'd think they could warn people in the streets that this is going to happen. I'd be quite happy to ring or door knock our street to warn people."
Chapman acknowledged the team could do things better.
"We'll take this on board and look at how we can notify residents in future," he said.