An attack on a central North Island mayor and his wife after reheasals at the local theatre has had its final act with three people sentenced in court.
In a melee reminiscent of some of the more madcap plays in history - although terrifying for Ruapehu mayor Don Cameron and wife Phyl - the events unfolded after the theft of some fairy wings.
Don and Phyl went in search of the costumes, which vanished from the Theatre Royal in Raetihi following rehearsals for a pantomime Phyl had written called Hooked on Xmas.
Don discovered a drunk Nirvana Christensen hiding in a nearby alley, wearing one of the missing costumes.
He asked her to return the stolen items, she swore at him, saying she had purchased the costume herself, then she tried to punch him.
The mayor tried to calm Nirvana down, then they grappled and fell to the ground.
"What then happened is you, Machaela Christensen-Herewini became involved," said Judge Philip Crayton in Whanganui District Court where the defendants appeared on Monday.
"You shouted 'let go of my sister' and you took hold of the female complainant by her clothing.
"You then punched her four times to the right side of the face with a closed fist which led to her releasing your sister."
Then Maia Herewini arrived and things became even more brutal.
"What happened was that he put Mr Cameron to the ground by punching him to the head and then kicking him to the head while he was on the ground," the Judge said.
"The female victim was sitting in her car trying to call the police, she leaned back in the car to avoid your attentions and she was punched by Nirvana and then Machaela started to attack her also."
The Camerons suffered significant injuries due to the assaults.
Don had severe bruising to his head, a gash above his left ear that required eight stitches, a serious concussion and burst blood vessels in his right eye.
His vision continues to be affected by the attack and he is still suffering from headaches.
Phyl suffered bruising and swelling on her face, upper body and legs.
"For the female victim, one of the hardest parts of getting over it is believing that her husband was going to be killed by effects of the violence he had been subject to," Judge Crayton said.
"I anticipate that they never conceived that they would be subject to an attack like this within the community where they had previously felt safe and secure."
A pre-sentence report stated Machaela and Nirvana had a very difficult background, Judge Crayton said.
He sentenced Machaela, who had no previous convictions, to six months' community detention and 18 months' supervision on two charges of injuring with intent to injure.
Nirvana Christensen pleaded guilty to and was convicted of two charges of common assault and injuring with intent to injure.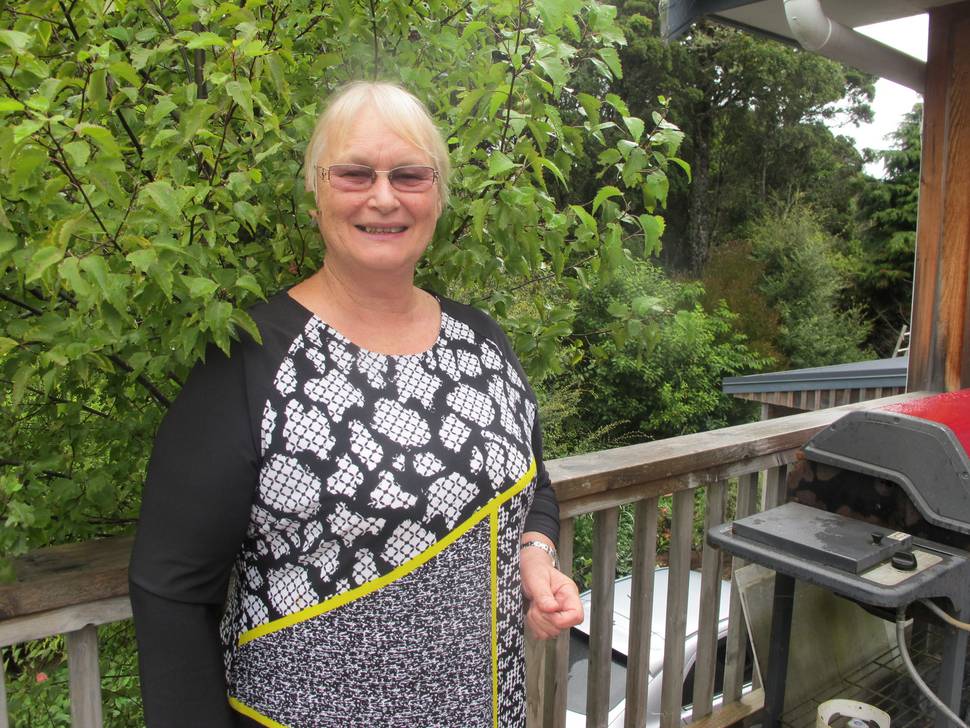 She was on supervision at the time of offending.
Judge Crayton sentenced her to four months' community detention and 12 months' supervision.
Maia Herewini was convicted of causing an aggravated injury and injuring with intent to injure.
He had a history of violence, Judge Crayton said.
"You should realise pretty quickly that up and down New Zealand and throughout the world in fact, people die every day from an attack like you engaged in on that night.
"And it's luck, not judgement, that you're not standing there having caused a death and facing sentence. He was vulnerable and he was at your mercy. It was utterly inexcusable."
Maia was on bail at the time of offending for male assaults female and in December 2015 he was convicted of three assaults.
Following the assault, Maia was in custody from November until March and has been on electronically monitored bail ever since.
Judge Crayton sentenced him to nine months' home detention.
He also ordered Machaela to pay $500, Nirvana $350 and Maia $1000 in emotional harm reparation to the Camerons.