A South Auckland primary school is advocating for road improvements after a 7-year-old boy was hit by a car and seriously injured yesterday.
Police were called to the serious crash on Wordsworth Rd in Manurewa at 3.10pm where a child was struck by a car while crossing the road.
He was taken to Middlemore Hospital in a critical condition.
Rowandale School principal Karl Vasau confirmed the boy was a pupil at the school.
He said the child had since been transferred to Starship Hospital and was now in a stable condition, but had received serious injuries.
"We are just so grateful that he is still alive and receiving the treatment that he needs," Vasau said.
"If this was an older person, I don't think they would have coped with some of these injuries."
Vasau said Wordsworth Rd was a major concern for the school.
"It is a never-ending battle with that road because there is no crossing there," he said.
"The children use the roundabout to cross so they have to run to the middle and stop, and then it is at the mercy of cars to allow them to cross."
Vasau said the school had tried to set up patrols and flags at the intersection but they were denied the ability.
"We have been told we are not allowed to because it is illegal to stop the flow of traffic.
"But there needs to be some form of crossing or lights installed at several points on the road that will allow children to cross safely," he said.
"There are so many schools that use that road and there have been several near misses. Does something tragic need to happen before something is done and taken seriously?"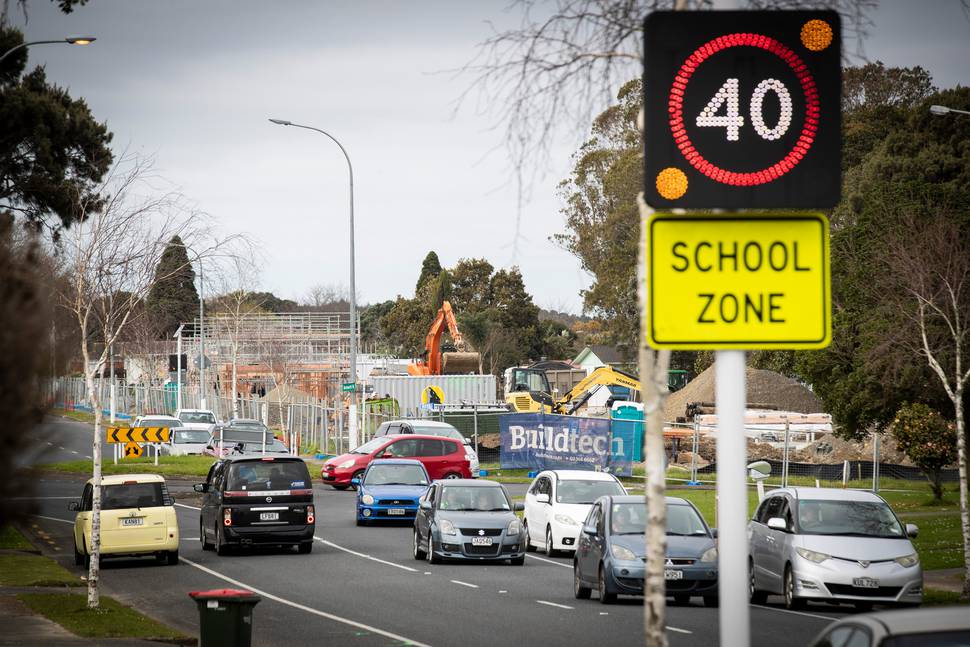 An Auckland Transport spokeswoman said they were saddened to hear about yesterday's incident.
"No one should be seriously injured on our roads and our thoughts are with the boy and his family," she said.
"Improving road safety is the top priority for Auckland Transport. Wordsworth Rd, and a number of surrounding streets, are being investigated for mass action safety improvements this financial year."
AT did not comment on what changes were being considered or when they would be implemented.
Vasau said the school needed action and not just talk.
"There is a lot of talk from Auckland Transport but it is just talk, we need some action."
He said the school had also held an assembly to remind students about road safety.
"Just the day before we had our Travelwise students out on the road with placards reminding motorists to drive safely around the school," he said.
"You can only do so much but we will have extra staff out today keeping an eye out."
A police spokesperson said the serious crash unit attended yesterday's incident and the matter is being investigated. No one has been charged.