With heavy rain pounding the roof of their Nathan Ave rental property in Paraparaumu Beach, and the sound of thunder booming regularly, Philippa Shannon knew it could be a long night.
Little did she know that the rain combined with a high tide would create a major flooding situation throughout the cosy home.
Her partner Martin McGill woke her in the early morning hours to say the property was flooding.
"I think he'd gone out to have a ciggie and was met with water," Philippa said, noting all rooms had been affected.
"There was water everywhere.
"The stormwater wasn't going anywhere because of the high tide."
The couple took refuge in a neighbouring property for the rest of the night.
Despite a lot of their property getting damaged, Philippa was philosophical about the situation.
"It is what it is.
"Stuff happens and we just have to deal with it.
"It was one of those things - heavy rain, high tide - boom.
"If it had rained heavily hours before the chances are we wouldn't have had this, because it would have been able to go out to sea."
Meanwhile Kapiti Coast District Council operations and welfare teams are working with the community to clean up areas that were affected by flooding.
"The Kapiti Fire Service has advised us that about six houses in the Paraparaumu Beach area, were evacuated due to flooding and people living in those homes went to neighbours, friends or relatives houses," infrastructure services group manager Sean Mallon said.
"We assessed the situation and determined that there was no need to activate our Emergency Operations Centre.
"Reports that our centre was activated were incorrect.
"Today our operations crews are out responding to issues raised by the community, clearing street flooding, inspecting parks and monitoring river levels.
"We've also got our welfare team touching base with those affected by evacuations to make sure they have everything they need."
Operations crews were also called out to a burst water main on Raumati Rd, between Rimu Rd and Matai Rd.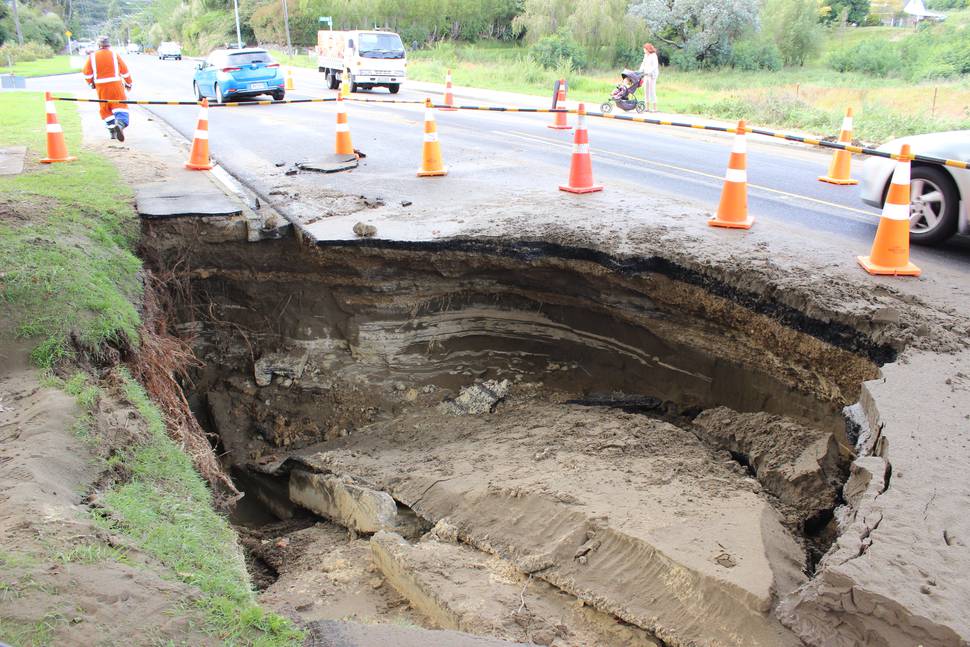 "We're in the process of repairing this main and water has been reinstated to all homes affected.
"Traffic management is in place, and at this stage it looks like the cause is related to tree roots, and the tree will be removed this morning.
"We've also closed the Otaihanga Domain and encourage people to take care when using our walkways, tracks and parks while we carry out inspections."
"If anyone spots hazards, debris or flooding they should contact our call centre on 0800 486 486 so we can send someone out to address it."