A woman who attacked an elderly man with a hammer in a nasty home invasion has been jailed for 12 years.
Dominique Kerehoma Rachel Carroll appeared in the Napier District Court for sentencing yesterday after she and a teenage accomplice left a 77-year-old for dead in his Hastings home last year.
A jury found the 30-year-old guilty of burglary with a weapon and wounding with intent to cause grievous bodily harm in a four-day trial in October.
Carroll's co-offender Chanel Te Ana Allen, who was 17 at the time of the attack, was sentenced earlier this year to six years' jail for her involvement in the home invasion.
The pair raided Ian Noble's Heretaunga St East home on the night of June 24 last year, leaving him unconscious with facial fractures and fingers smashed after trying to protect himself from the blows.
Allen initiated the raid having been piqued at being ignored by a former boarder of Mr Noble's, but it was Carroll who bashed him with a hammer before the pair fled the scene in his car.
Judge Tony Adeane said she used the hammer to smash through glass on the front door and gain entry to the home before delivering blows and kicks to the elderly man; some of which were when he was unconscious.
The pair then plundered Mr Noble's home of its modest contents and fled the scene in his car, leaving him for dead.
Carroll was the "principal dispenser of violence", Judge Adeane said.
"Little more needs to be said about the savagery of this attack other than it resulted in three weeks in hospital, extensive lacerations to his face, three operations to repair complex injuries to his hand and all the emotional trauma resulting from an attack in such circumstances."
In a victim impact statement written by Mr Noble and read aloud by his daughter in court yesterday, the elderly man said he had felt on edge since the attack.
"It's the smallest things such as a door creaking or any movement. I'm immediately agitated and my heart races until I can account for the movement."
"I don't believe the woman who assaulted me has any remorse for what she did."
Defence lawyer Matthew Phelps began his submissions by saying there was no doubt his client's offending was serious and violent, adding the mitigating factors were "relatively few and far between".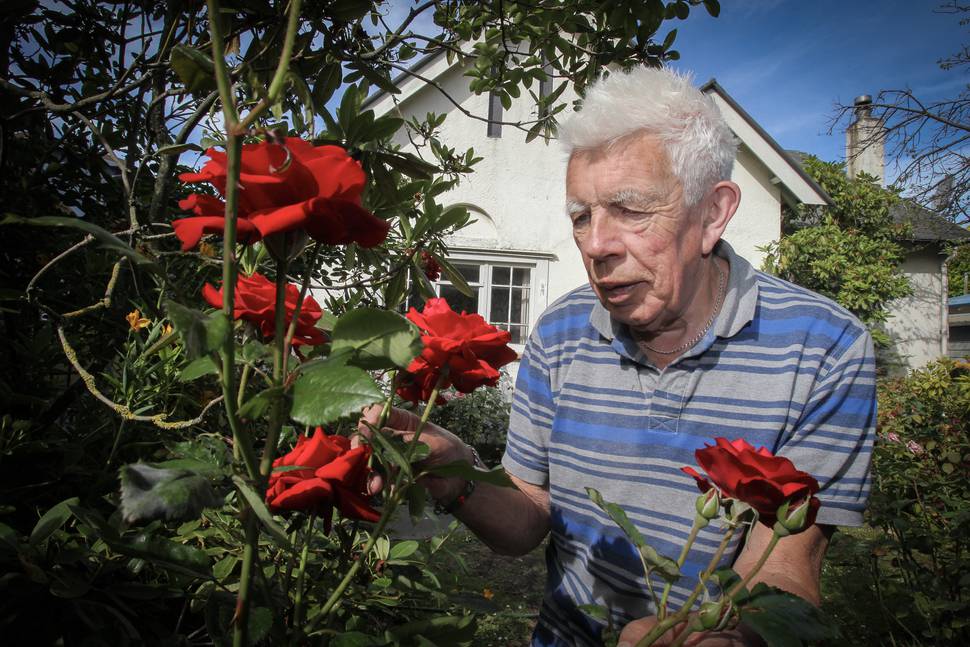 He said a minimum period of imprisonment was unnecessary and submitted her offending reflected depression, self-medication and significant substance abuse.
Crown prosecutor Jo Rielly did not accept that the offending was out of character and said a starting point of 12 years' imprisonment, with a minimum non-parole period, would be appropriate.
Judge Adeane adopted this starting point, but did not impose a minimum non-parole period.
He said aggravating factors in the case included pre-mediation, use of a weapon, an attack to the head, extreme violence, home invasion, facilitation of theft, vulnerability of the victim and the serious injuries and associated effects from the victim's point of view.
He said the 30-year-old beneficiary, a mother of four, did have a history of drug abuse and anger issues but added her continued denial was a "dominant feature" in the case.
"The offending was cold-blooded and merciless to a vulnerable victim."
Speaking after the sentencing Mr Noble said he was looking forward to finally putting the attack behind him and hoped that in time he would feel more secure.
"She probably won't [serve] that length of time but its the best result that we could have expected. The whole family and I are happy with the result."
"I just have to hope that nothing like this will ever happen to me again."