Stephen Findlay may spend the rest of his life behind bars. He cannot remember the heinous acts that put him there but he has to confront them every time he looks in the mirror. Rob Kidd reports on the families' search for answers and a community picking up the pieces more than 18 months on.
When the sky is blue above Seacliff you can hardly tell where it meets the ocean.
The horizon, a barely distinguishable line dividing them, marks the edge of nature's infinity pool beside the small township 30km north of Dunedin.
It was one of those near-cloudless days on March 8 last year when one local took her dogs on their morning walk.
Up the hill past Stephen Findlay's house bus and Sharon Comerford's ramshackle, paint-flaked home - fringe dwellers of the coastal community.
The neighbours had been at each other's throats for months but there was a silence at 8am that day.
Findlay was not home. Ms Comerford was lying dead on her floor. The woman and her dogs turned left into Truby King Reserve; its deep rolling green scarred only by the former walls of the lunatic asylum where 37 patients died in a fire 75 years ago.
Under a tree with a .308 rifle between his legs sat Findlay.
He had shot himself in the face a couple of hours earlier and was bleeding to death.
The dog walker knew him as the "mellow" guy who lived up the road.
"He was quite a well-spoken type of chap," she said.
"I never felt threatened by him or anything."
The woman sprinted back home to call emergency services then rang her daughter and told her to stand by the entrance to the reserve to direct medics. Then she returned to the man with half a face.
"I thought he had a mask on. One side was white and the other was ... obviously not white," she said.
"It was horrific but he was still conscious."
She moved the rifle out of reach and put Findlay in the recovery position.
"It was sort of tricky because he had so much blood and stuff," the woman said.
She waited with Findlay as a helicopter cut through the morning skies towards them but his condition worsened. The dog walker had someone fetch a towel and an old duvet.
"He was going into shock, sort of shivery," she said.
Paramedics took over and loaded him into the chopper.
Despite his severe facial injuries, Findlay told them "She whacked me".
They did not know who "she" was. They did not know the dog walker had saved the life of a murderer.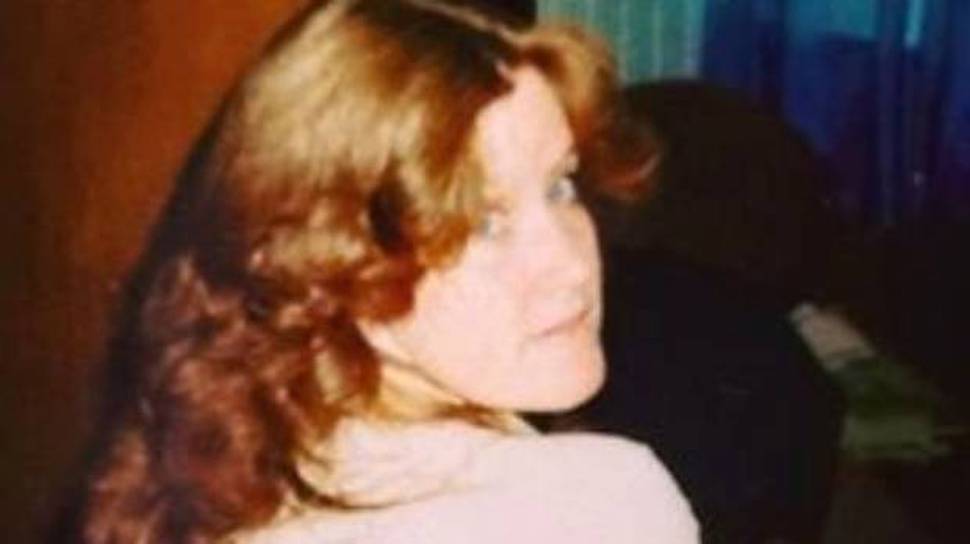 The scene of the crime
Findlay and Ms Comerford lived metres away from each other. Her place a disparate blend of crumbling brick, flaky weatherboard and corrugated roofing chewed at the edges, his an immobile bus with a half-hearted pink stripe circling it, packed with old jars, car parts, empty bottles and an axe.
Both shared a stunning vista out over their unkempt yard to the sea stretching out into nothingness. Each of them had an outdoor chair. Ms Comerford's was a flimsy-looking, plastic fold-up while Findlay had a faded plastic lounge seat; but instead of facing the panoramic views, they were both positioned with their back to it. They had other shared interests.
Ms Comerford had moved to Otago to study art. Her neighbour was a creative type, too, and had moved to Seacliff following the breakdown of a relationship in Oamaru, having the dream of building a studio and seeing out his days in his rural slice of paradise.
"He is a quiet man ... a man whose whole adult life has been focused on finding peace and calm," his lawyer Judith Ablett-Kerr QC, said.
But when he bought the tiny plot from Ms Comerford for $22,000, a six-year spiral was set in motion.
A view to a kill
They were alcoholics; "drinking buddies", one neighbour called them.
While they had no problem downing a three-litre cask of wine between them the "buddy" element was often lacking.
"This is a relationship that had not peaks but it certainly had troughs," Ms Ablett-Kerr said.
The High Court at Dunedin this week heard how Ms Comerford would scream during the night, firing abuse at the man next door.
He struggled to sleep.
Their increasingly frequent arguments became physical with Findlay suffering a rib injury during one spat and having clumps of his hair ripped out during another.
"The pressure on him was always there, it never left," his lawyer said.
Findlay had been convicted of drink-driving in 1986, 2012 and 2014 and had lost his licence indefinitely.
He had nowhere to go and no way of getting there.
"It certainly feels like the biggest contributor to the escalation was his inability to escape," his son Lachlan said.
Findlay snapped.
But it was not as "spontaneous" as his lawyer suggested.
The 60-year-old made comments to several friends about how he wanted to kill Ms Comerford and others in the village.
On February 12 last year, he went to a mate's house while drunk and made a comment about "bludgeoning people to death".
Less than a month later, he followed through.
With a blunt instrument, which was never found by police, Findlay smashed the headlights of Ms Comerford's car and a window next to her front door, before entering the house and attacking her. He struck her at least 12 times.
A pathologist called the assault "inevitably lethal" and said the victim would have been on the ground unconscious from its early stages.
The blood spatter at the scene was so widespread and the injuries to Ms Comerford so gruesome, for seven months police believed she had been shot.
Their view was potentially coloured by Findlay's short walk to the reserve the following morning with his rifle.
Despite having no memory of the incident, he pleaded guilty to murder the same week as his trial was due to start and on Tuesday he was sentenced to life imprisonment.
He will serve 11 years behind bars before being eligible for parole.
Out of the blue
Ms Comerford's family had never heard the name Stephen Findlay until the police said he was the prime suspect in her murder.
They were estranged.The 54-year-old victim's bi-polar disorder, alcoholism and geographical isolation drove a wedge between the women.
But her problems were treatable, sister Debi Ogle said, Ms Comerford could have turned it around and they had planned to "reconnect".
She stood in court, visibly trembling as she read her statement.
The Australia-based Ms Ogle told Findlay he had robbed her of a chance to rescue a relationship with her sister and her physical health had gone downhill drastically since the killing.
Had it not been for her partner she would be "six feet under" too, she said.
Ms Comerford's twin sister, Jacqui, stressed the difficulty confronting the sheer "horror" of what had occurred.
Justice Rachel Dunningham believed Findlay's attempted suicide demonstrated the depth of his contrition but the victim's sisters did not buy it.
"I personally don't think there would be remorse there," Jacqui Comerford said.
The events of March 7, 2016, were similarly shocking to Findlay's children who knew there was a neighbours' dispute but had no idea of the depth of their father's enmity.
"He is probably one of the most relaxed people I've met when he's himself and sober," son Lachlan said.
He and sister Miranda Clare were allowed a brief meeting with their dad before he was taken to prison.
Lachlan Findlay had wondered whether something intrinsic had changed in the man he thought he knew but he was "just cheerful old dad".
"It makes you look at yourself. You sort of wonder 'What am I capable of as a person? How can I safeguard against this sort of thing? Is this something inherent in me?'."
The only way they could rationalise his brutal eruption, they said, was to assume he had reached his "breaking point".
A community in healing
Off the main highway and through the smattering of flashy cribs in Warrington, the narrow road wriggles through the hills to Seacliff.
It is not a normal place.
Even those who live there admit it. But this murder wounded the village.
Arthur Wright used to give Findlay a lift into town if he saw him hitch-hiking.
"He was a real pleasant person, real quiet," he said.
"Always chatting about different things; he was quite knowledgeable."
Mr Wright had lived there since 1961; he felt the blood run through the community.
What had happened up the hill from his place had hurt everyone.
The dog walker who found Findlay said the ordeal made her realise how few people in the neighbourhood she knew.
"There has been a lot of soul-searching," her husband said.
"There might be hurt people and broken people ... but it's actually a really beautiful community."
People began talking to their neighbours and a perhaps surprisingly modern solution was reached: they set up a Facebook group.
They began by talking.
There had been barbecues and the odd get-together; nothing too formal.
One day, they walked through Truby King Reserve "as a group, to sort of reclaim it", she said.
Mr Wright sensed a change.
"Everyone round here rallies together when something goes wrong," he said.
"It's like the silver lining on the cloud."
He looks up and there is only blue sky above Seacliff.
Timeline
• Feb 8, 2016:
Stephen Findlay loses his cellphone and finds out Sharon Comerford has used it to message his friends. He believes a prospective relationship has been ruined because of her interference.
• Feb 12: Findlay visits a woman while drunk, talks about "bludgeoning people to death" and says he hates his neighbours.
• Feb 18: He contacts police about issues with Ms Comerford and requests a trespass order which is never served.
• Feb 20: Findlay texts the community police officer complaining of numerous abusive messages from the victim.
• Feb 26: He calls 111 and claims his neighbour is "growing dope", tells police he has had "six years of hell".
• March 7, 10am: Findlay walks to Karitane to buy a cask of wine.
• 2.15pm: Texts police to say Ms Comerford almost drove into him as he walked home.
• 7pm: Findlay walks to her home and beats her to death.
• March 8, 5am: Tries to text a friend, asking them to call him immediately, but he enters the wrong number.
• 8.11am: Findlay is found with a gunshot wound to his face in Truby King Reserve by a dog walker.