It was a victory for the history books, but the Prime Minister-designate Jacinda Ardern is too busy to waste a day with a hangover.
Her proud partner Clarke Gayford told the Herald that apart from a quick snack, the pair went straight to bed after the official obligations following last night's announcement wrapped up.
"We got home, sat on a bed in our tiny little apartment and realised that she hadn't eaten, so we shared some two-minute noodles. That was about as exciting as it got."
Gayford, 39, said he didn't imagine he'd see his 37-year-old partner much between now and Christmas but he didn't mind.
"I think she's the greatest, and it's been a wonderful watching other people discover her potential.
"She's just beginning."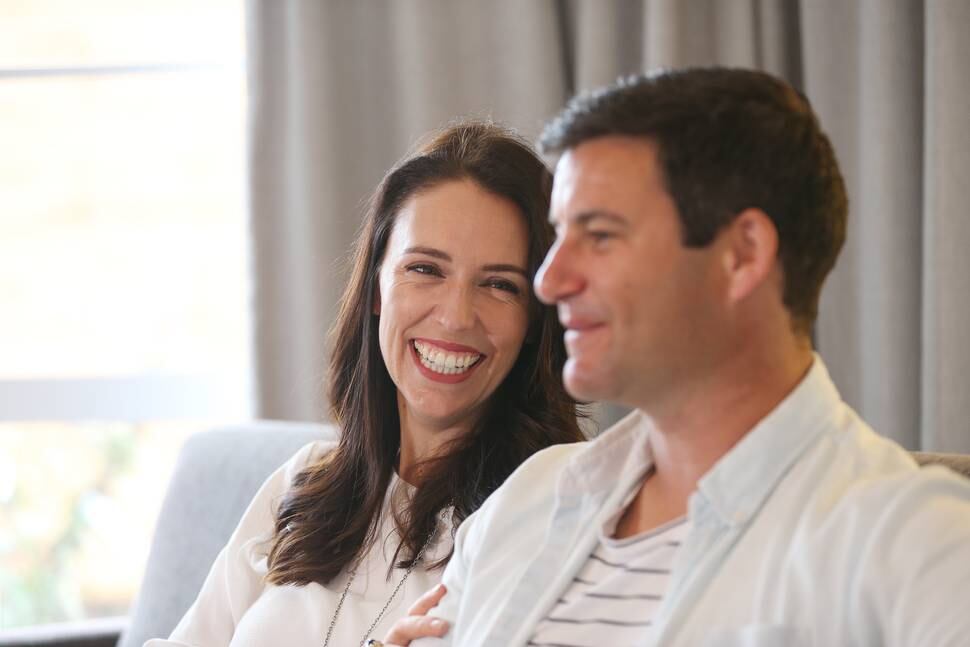 Ardern will be New Zealand's youngest ever female Prime Minister, and her victory last night followed a sensational rise in the polls for Labour following her installment as leader in August.
Her campaign saw her pick up 352,000 more votes for Labour than the party had in 2014, going from 25 per cent in 2014 to 37 per cent this time round.
Her and Gayford's quiet night came at the end of a long and emotion-filled day as the country waited to find out who New Zealand First leader Winston Peters would choose to go into coalition with.
Ardern and Gayford, her partner of more than three years, were as much in the dark as anyone else about who he would choose, making for a nervous wait, Gayford said.
"Everyone was searching for meaning in every little squeak or glimpse that came through.
"It was pretty funny. We were doing little snap polls around the room and it was 50/50," he said.
Shortly before 7pm Peters announced he had chosen Labour, with the Green Party in a confidence and supply agreement.
"It was deafening. There was a an excessive amount of hugging going on," he said.
Feeling the historic moment should be captured on camera, Gayford started shooting video footage before giving Ardern a hug himself.
"It still doesn't feel real," he said this afternoon from the Beehive, where he's been doing lunch runs for Labour Party staffers and packing up Ardern's belongings in her Wellington apartment.
He said ideas were already flowing as the party brainstormed ideas to get as much packed into their first 100 days in Government as possible.
"The mood today in the office is just incredible. Everyone's so excited."
Previously Gayford had said he was hoping to channel Michelle Obama as his new role as New Zealand's first gentleman - but feared he might be more like the gaffe-prone Prince Philip.
Today he joked he wished he could match the former first lady's sense of rhythm on the dance floor, before becoming serious.
"It's not really about me, it's about Jacinda and what she can do."
"My job is to be a supportive partner and to make sure she's eating her lunch and remembering to get enough sleep."
When asked if that meant being the primary caretaker for any children the couple might have in future, Gayford laughed and said he hadn't thought about how to answer that question yet.
"That is obviously something we are going to ... at the moment the focus is Jacinda and anything I can do to support her is going to be supported wholeheartedly."
The couple share a home in Auckland's Pt Chevalier and will split their time between there and the capital.
Gayford said the flexible nature of his work as a TV host meant he could work remotely when needed.
He was this afternoon searching for a "little cubbyhole" in Parliament to take his laptop and get some work done while Ardern and her team continued to plan.