A Wellington beach is awash with electric blue jellyfish-like creatures, which are known to sail the seas.
Makara local Haydon Miller was walking his dog yesterday when he discovered the thick soup of blue strewn across the beach and swaying in the waves.
"There were huge numbers of these creatures washed up and washing up continually", he said.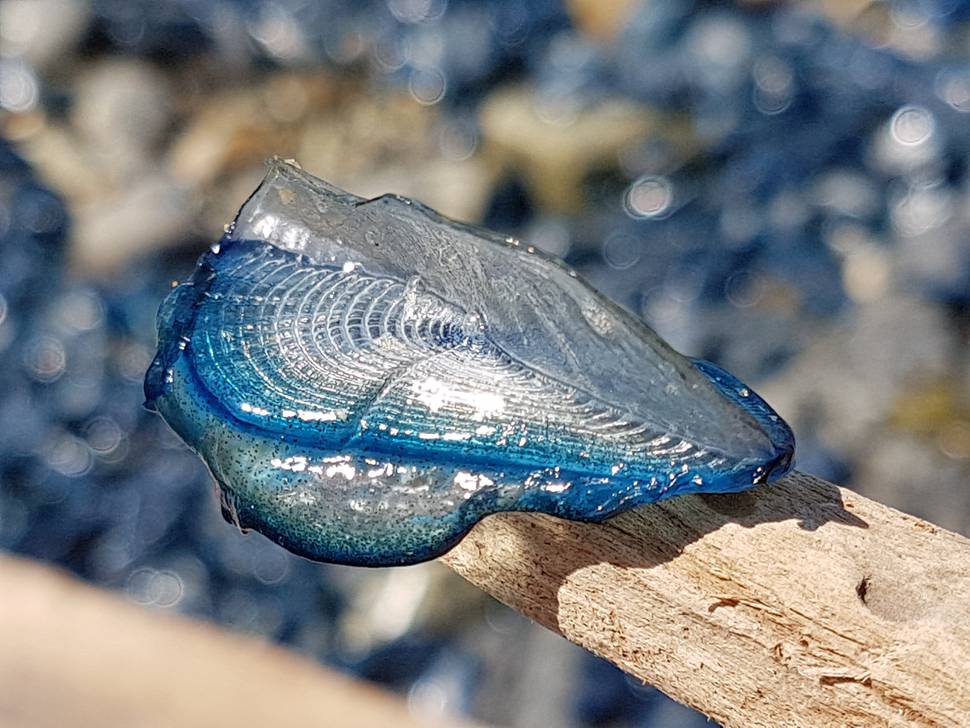 Miller said he thought there must be millions of them because the creatures, known as Velella, were across several kilometers of coastline.
"It's like this incredible array of Pacific blue. Numbers of jellyfish that just coat the surface of the sea and eventually wash up in big heaps on the rocks."
The discovery has left locals scratching their heads as many don't recall seeing them before.
Miller said he thought they must have become stranded following the high wind and rough seas the coast had experienced lately.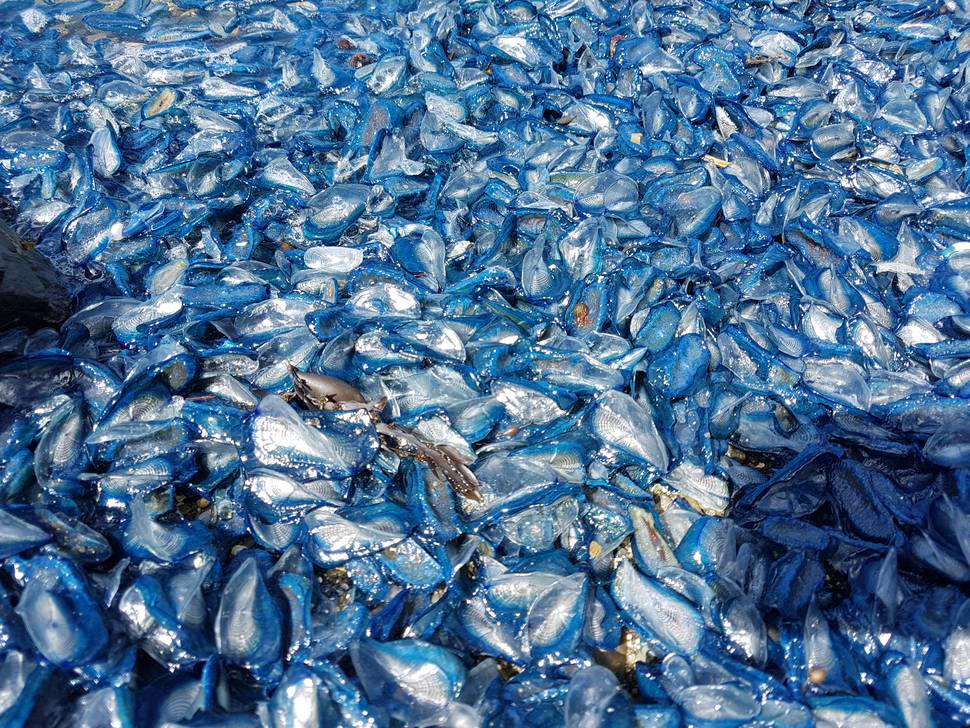 He said the creatures were known by a few names, such as by-the-wind-sailor, because of their "wings".
"The little fin that sits up like a sail is actually shaped like a sail but is also angled the same as we would on a yacht. So, the jellyfish floats at a 45 degree angle of the wind, which drives these things along the surface of the water."
Miller said some of them were starting to smell as they dried out and decomposed.
"Let nature take its course. There's probably lots of sea life that will make hay when the sun shines and all these things are never a waste, they'll just go back into the ecosystem."