A husband who died trying to save his wife from a Christchurch lake during a driving lesson that turned to tragedy yesterday has been hailed as a hero by his distraught family.
The bodies of Avneel Ram, 26, and his 31-year-old wife Sheetal were recovered by police divers from the bottom of a lake in the Halswell area of Westlake Reserve today.
Sheetal's brother-in-law Hinesh Kumar and other family members identified the bodies at the scene.
They formed a guard of honour, crying and hugging, as the bodies were taken from the lakeside into the back of a waiting hearse.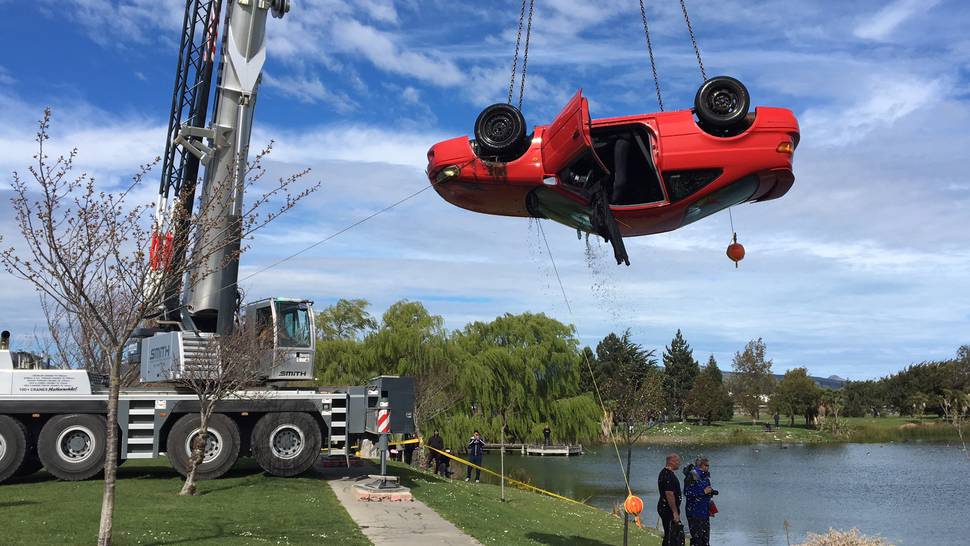 The couple's 5-month-old daughter was at the scene and is being cared for by grandparents.
Avneel was teaching his wife to drive, family say, when the red Toyota she was driving accelerated into lake at around 5.40pm yesterday.
He dived in to try and reach his wife.Jordan Fleming was walking his dog when he saw the tragedy unfold.
He saw Avneel dive in and resurface several times. After "three or four" dives, he did not reappear.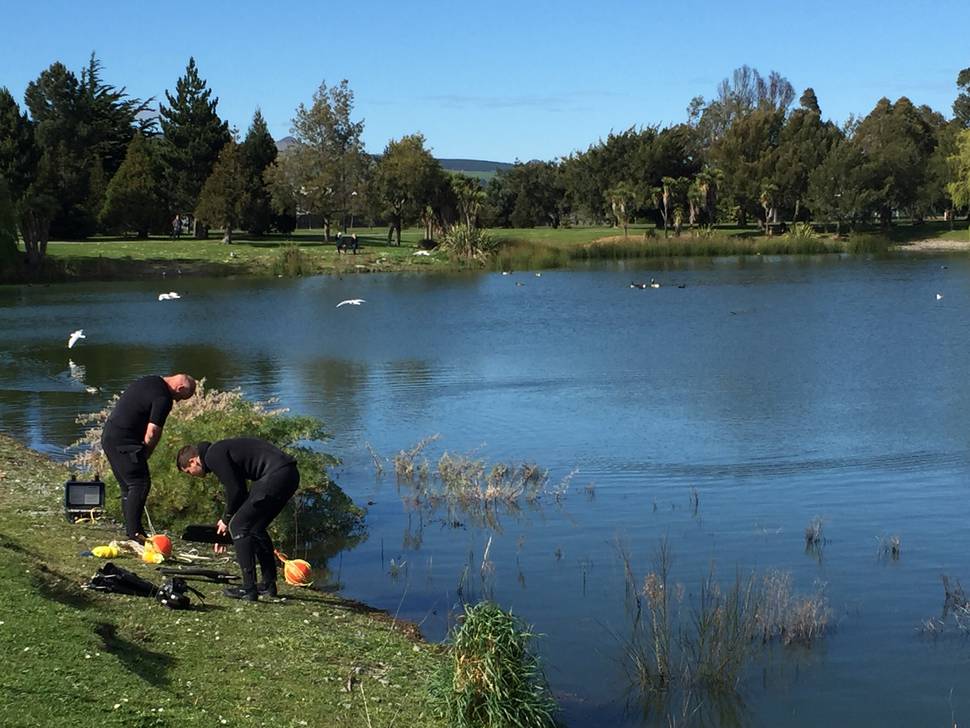 Kumar said Avneel was a "hero" for trying to save his wife.
"He is a hero to us. He tried to save his wife. Not everyone would do that," Kumar said.
The close-knit Fijian Indian community in Christchurch is a big help, the family say.
They described the couple as "very friendly, very happy people".
"They were really fun to be around, really nice," Kumar said.
The couple, originally from Suva, got married last year.
Avneel ran an air-conditioning company and was well known in the community.
He was teaching his wife how to drive so she could find work.
The family was critical of the time it took to get to the couple.
"I just want to see them. That is all," Kumar said this morning at the lakeside.
"If this was Fiji, we would've have got in and got them out ourselves. We would not wait around."
Divers located the bodies this morning. They were removed just after midday.
The car, fitted with L plates and a damaged front windscreen, was found by divers on its roof at a depth of 6m in the lake which was formerly a shingle quarry.
It was lifted out by a crane this afternoon.
The family left the lakeside after that to grieve together.
It was a "shock" to see the bodies, Kumar said as he left the scene.
Canterbury metro area commander Superintendent Lane Todd said it was a "very tragic event".
The lake is just 200m from Checketts Ave where Helen Milner, dubbed the Black Widow, murdered her husband Phil Nisbet in 2009.
Checketts Ave is also where builder Michael McGrath lived before his mysterious disappearance in May.
Police se arched the lake during their massive, and so far unsuccessful, hunt.
"With the Black Widow and Michael McGrath and now this, it's pretty weird and sad for the families," said local resident 16-year-old Angus Lowe.