New Zealand rapper Scribe has taken to social media to reveal he is "four days clean".
In a video to Instagram, Malo Ioane Luafutu shared that he's tackling his challenges and is ready to show the world he will bounce back.
"4 days clean.. I'm a show everybody they ain't know who they f**king with.. #heartbreakkid #innerstrength #meagainsttheworld #singlelife #yolf."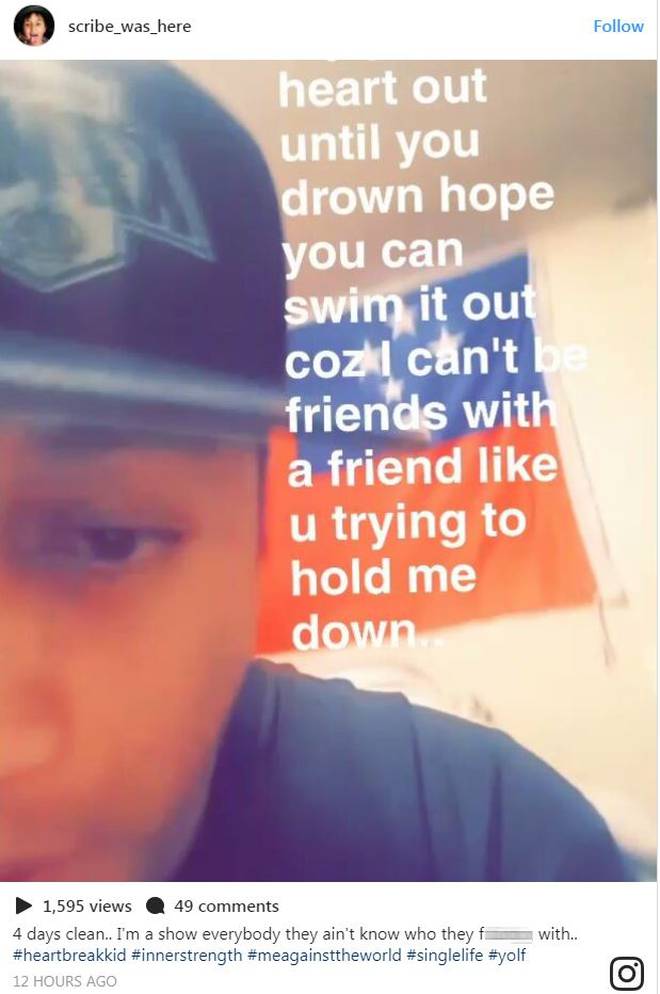 In 2011 Scribe revealed he suffered from drug, alcohol and gambling addictions before coming clean the same year.
Last month Canterbury police made a Facebook appeal for the public's help finding the Not Many artist who faces charges relating to drugs and an offensive weapon.
Police allege he was found with an offensive weapon, namely a bat, on Ollivers Rd in the Phillipstown area of Christchurch.
It's also alleged he was found in possession of a Class A controlled-drug amphetamine and a pipe.
He also faces three charges of failing to answer bail.
The Christchurch rapper captured the hearts of New Zealanders when his debut album The Crusader was released in 2003. It went gold within hours and platinum after just a few days.
Luafutu was remanded on bail to a case review hearing on November 14. HIs bail conditions require him to report to a police station twice a week.