A new poll shows Peter Dunne's support in the electorate he has held on to for 33 years has eroded, with him trailing behind Labour's Greg O'Connor.
Q + A's snap poll, revealed this morning, shows 34 per cent of people said they'd vote for the United Future leader in Ohariu, compared with the former Police Association head's 48 per cent.
Dunne has held the west-Wellington seat since 1984, originally as a Labour MP, but held it in the 2014 election by only 710 votes. He has been a support partner of the National-led Government since 2008.
When voters were asked what party they'd vote for 46 per cent said National, 35 per cent said Labour, 12 per cent said the Green Party and 4 per cent said New Zealand First, the Colmar Brunton poll showed.
Dunne told the Herald yesterday that he believed the Jacinda Ardern effect was the reason for the bad result.
"The question is, and it is something everyone is trying to figure out at the moment, is how deep-seated that factor is," Dunne told the Herald on Sunday.
"Is it a phenomenon that will pass by as quickly as it arose or is it something more substantial?
"I am not going to get too carried away or excited at this stage because I think there is a lot more water to flow under a rather big bridge."
In the past National has campaigned for only the party vote but this time it is explicitly asking National supporters to give Dunne their electorate vote to keep him in Parliament.
Labour and the Greens have done an electorate deal in which the Greens are not standing in order to give O'Connor, the former police union boss, a stronger chance of rolling Dunne. The Greens had 2764 electorate votes last election.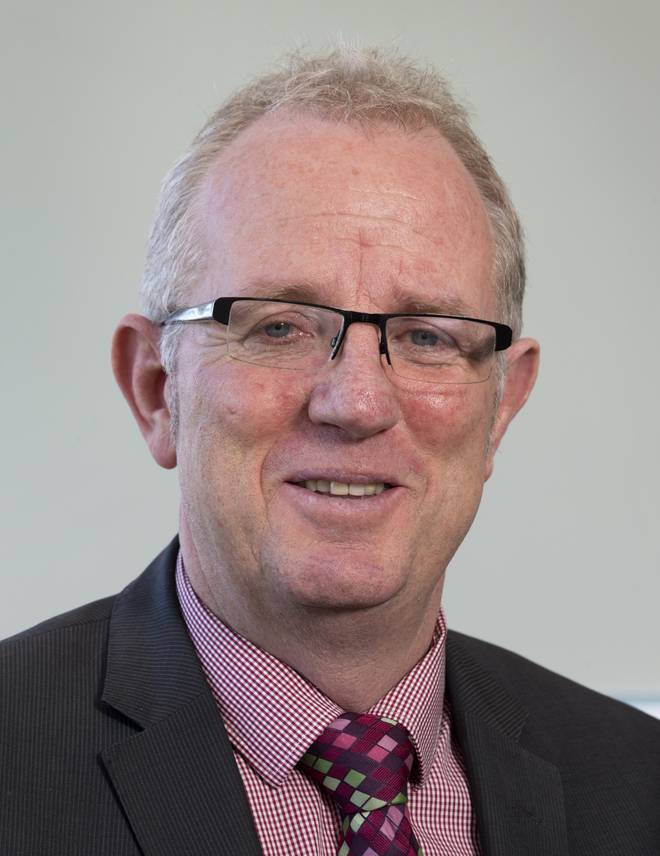 Dunne questioned the "Jacinda effect" in light of Labour's water tax announced this week by Ardern, which he said was "frankly daft".
"I'm in favour of a royalty being charged on fresh water exports, which is quite separate from charging everyone who uses water, which is effectively a rental for it, and which is where their policy has gone way off the ropes," Dunne said.
"The question is 'is that just bad policy development or will we see more of this?'"
He thought it would be more a case of the latter given Ardern's inability to answer questions about the Official Cash Rate last week and the Environmental Protection Agency approval for iron sand extraction off the South Taranaki coast.
"It could well be that the 'Jacinda effect' is over before it has started."
Greg O'Connor has lived in the electorate and played rugby for the area.
He told Q + A: "It's the only place where you've got the National Party candidate begging on his knees for people not to vote for him, that's pretty unique."
National's Brett Hudson said his message to supporters was clear: give the party vote to National and the candidate vote to Peter Dunne.
"They've got this cosy little arrangement in Ohariu where the Greens aren't even standing a candidate. I look at that and i think to my self 'The Greens are trying to herd voters like cattle into voting a certain way by removing choice from them."
Ohariu seat
Which candidate would you vote for?
48% Greg O'Connor, Labour
34% Peter Dunne, United Future
14% Brett Hudson, National
2% Jessica Hammond Doube, The Opportunities Party
Which party would you vote for?
46% National
35% Labour
12% Green
4% NZ First