A stolen car was used to ram-raid a Rotorua petrol station in the early hours of this morning.
Rotorua police are looking for four people who ram-raided the Challenge petrol station on Malfroy Rd around 1am.
Three large glass panels were shattered and shelving and stock were damaged in the raid, but the offenders, believed to be as young as 13, got away with only a pair of sunglasses.
Sergeant Colin Peers said police believed three young men and a young woman were responsible. He said the offenders stole a Mazda 3 vehicle from Fordlands earlier in the night and backed it up and drove it through the front window of the service station.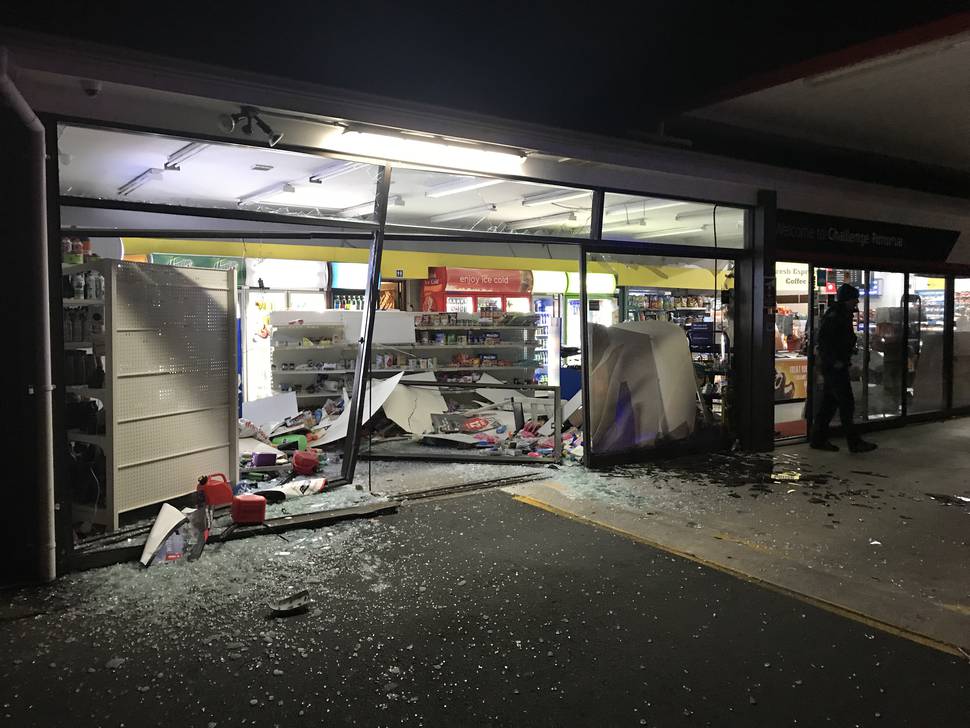 He said from CCTV footage the offenders were described as being aged 13 to 17. Two were wearing camouflaged clothing, one was wearing a puffer jacket and one was wearing a grey hoodie. They had their faces hidden.
"They only got a pair of sunglasses in the end. We believe they were targeting the cigarettes but they had them well locked up."
Store manager Harpreet Singh said they had been alerted to the incident by security staff.
"We were all down there at 1am this morning to survey the damage.
"We haven't had anything like this happen for a few years. It shouldn't be happening at all. They've caused quite a bit of damage, but we're just glad nobody was in the store at the time - our staff being safe is always the main thing.
"From the security camera footage it looks like the people didn't know what they were doing. They made a mess but didn't get away with much."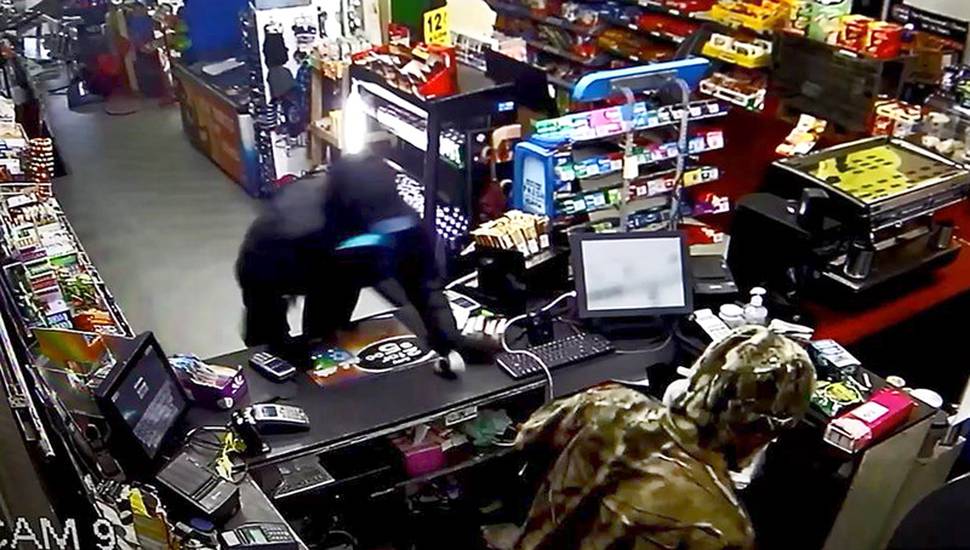 Mr Singh said the store's regular customers had today been commenting about the damage, with some offering to help with the clean-up.
"Our customers have been amazing. They have been showing real concern about what happened and were sorry to hear about it. They've been great."
He said it would be a big night of cleaning up but acknowledged the situation could have been worse.
Mr Peers said anyone who had information should contact police, anonymously if needed, on the Crimestoppers line, 0800 555 111.