Expats are gathering in Wellington to watch the UK election results come in - with British High Commissioner Jonathan Sinclair pleased turnout is up after "a tough few months".
"If this is any signal about people being determined to exercise their democratic right, I think that's really good news," Sinclair said, referring to the London and Manchester terror attacks.
Sinclair is hosting an election party at the Thistle Inn near the Beehive, where guests are watching results roll in.
Asked if guests were surprised by early signs the Conservatives could perform much worse than some polling indicated, Sinclair said recent elections meant it was difficult to be surprised.
"I think we have all seen various elections over the last few years to not be surprised one way or the other. I think most people are pretty sensible in saying, 'Well, let's just look at what the results are'."
The election party centerpiece is a giant map of the United Kingdom in the style of the Risk board game. When key seats are decided, people can move blue or red figures in.
At a nearby table jars of British sweets have been laid out - sherbet pips for the Liberal Democrat supporters, sherbet lemons for Scottish National supporters, blue raspberry bon bons for Conservatives and red bon bons for those who favour Labour.
About 260,000 British passport-holders live in New Zealand, and were eligible to vote if they lived in the UK in the past 15 years. The High Commission has been campaigning to get those eligible to vote, but figures are not available on the number who did.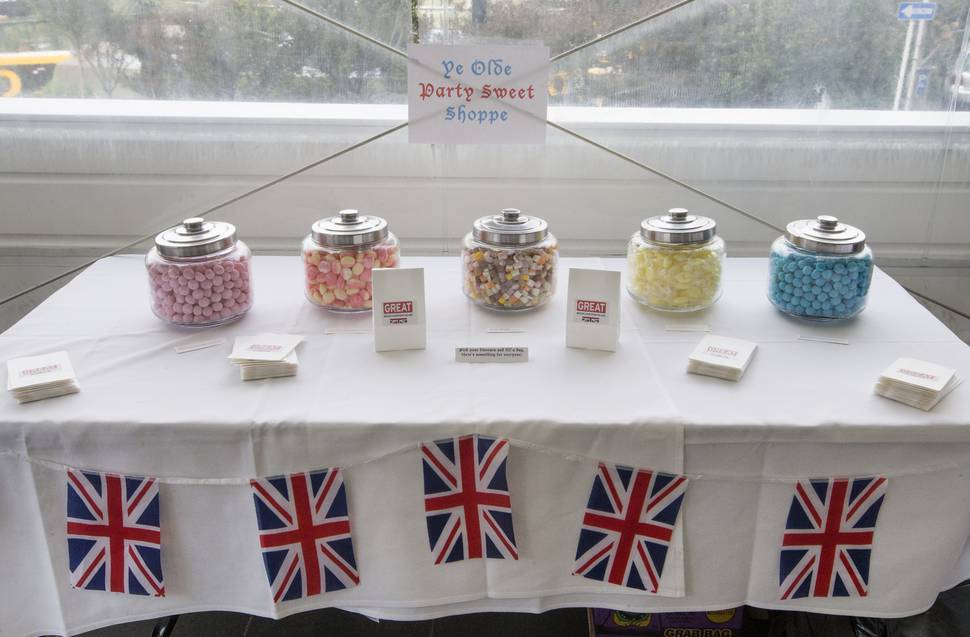 "But we do know that postal ballots are up as well around the world, so that may be an indication the results are up here too," Sinclair said.