A Canadian man has performed the ultimate prank to get himself removed from a New Zealand mailing list - by sending a secret swinger's email.
Toronto man Ian Campbell found himself added to the group list for Christchurch's Russley Golf Club's Friday golf group - by having a similar email address to a member.
Campbell, who runs home meal service for the elderly called "Nourishing Seniors", told the Herald he was perplexed by the persistent emails.
He asked friend Marc Pais to help come up with a solution and Pais came up with the unique prank.
"I e-mailed them three times to tell them I wasn't the right Ian Campbell but kept getting email updates," Campbell told the Herald.
"I sent a text to my friend Marc and he was the one who suggested the swingers email so I can't take all the credit."
After doing a bit of research into the Canterbury swinger's scene, and well-known swinger accommodation, Tawse Manor, Campbell sent a blush inducing email to the Russley group.
"Just a quick note to our 'Russley Rounders"; as we did this time last year, a few of us will be meeting up at Tawse Manor around 7pm (after a few pints to loosen up at the 19th hole, of course!!!).
"Last year we had a lot of trouble squeezing 14 people into only two rooms, so this year we have reserved all four rooms and will have the whole manor to ourselves (with the exception of the Play Room from 11pm to 2am, when it is reserved for the Tawse Kink group)."
Tawse Manor is a "sex positive" homestay, north of Christchurch which hosts regular overnight swinger parties. The "Play Room" is an intimate room with all sorts of equipment, contraptions and toys - available for couples and groups.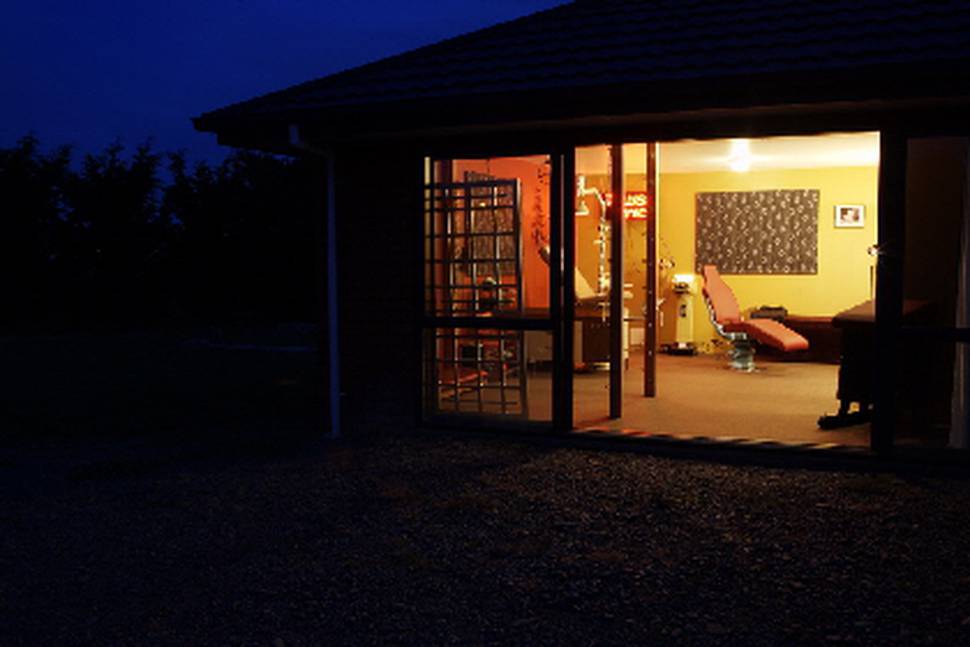 Campbell's email continued: "We will be organising car pools from the golf course, so please let me know A.S.A.P. if you will be attending.
"This year we are keeping it to a maximum of four per room (and couples will be split up this time - we don't need a repeat of last year's fiasco!!!).
"The first sixteen to reply will be in - the total cost for the rooms is $1040, so about $65 each (and as always condoms, lube and bathrobes are provided free of charge).
"For those staying until breakfast, the Manor serves full English for $20, and a taxi back into Christchurch is about the same.
"Look forward to some more "yellow balls" (on and off the course, wink wink)."
Campbell said the hoax worked - he was quickly removed from the mailing list.
But not before he received a final email from a very confused club member.
"Ian thanks for your note BUT I (and others) have no idea what you are alluding to re. Russley Rounders?"
Campbell carried on the joke for a bit longer and apologized for accidentally sending to all - rather than to the swinging "Rounders".
"I've fixed it now so we won't have the same email slip-up again. I realize that not everyone in the Friday Golf Group is privy to our extra-curricular activities at the Russley Rounders, and may not approve."
He then finally revealed the prank:
"TAKE ME OFF YOUR GODDAMN LIST [name removed]. Three times now I've written to the senders of these emails asking to be removed from the mailing list.
"I'm not the Ian Campbell you're thinking of, ok? All you have to do is remove my specific email address from your list and I will stop getting notices about your golf club on the other side of the world."
Campbell said he hoped the email was taken in the good-hearted way it was intended.
"I hope it brightens up the news a bit," he said.
"I have just heard from the man at Tawse Manor who was happy and said thanks for the publicity,"
Steve C at Tawse Manor said the unique accommodation was the only one like it in the country.
"We are happy to make people more aware of what we offer here," he said.
"It's not just for swingers though, we think of ourselves as a sex-positive space."