Aucklanders won't have a boil water notice anytime soon but still need keep their water use down.
Watercare has today announced it will increase capacity at the Ardmore water treatment plant, but says everyone in the region still needs to save 20 litres each every day for the next two or three weeks.
Watercare chief executive Raveen Jaduram told a press conference this morning that with careful, reasonable efforts it is able to increase output at Ardmore by 10 million litres a day.
Ardmore, which supplies about two-thirds of the city's water supply, was swamped with silt after last week's devastating downpours.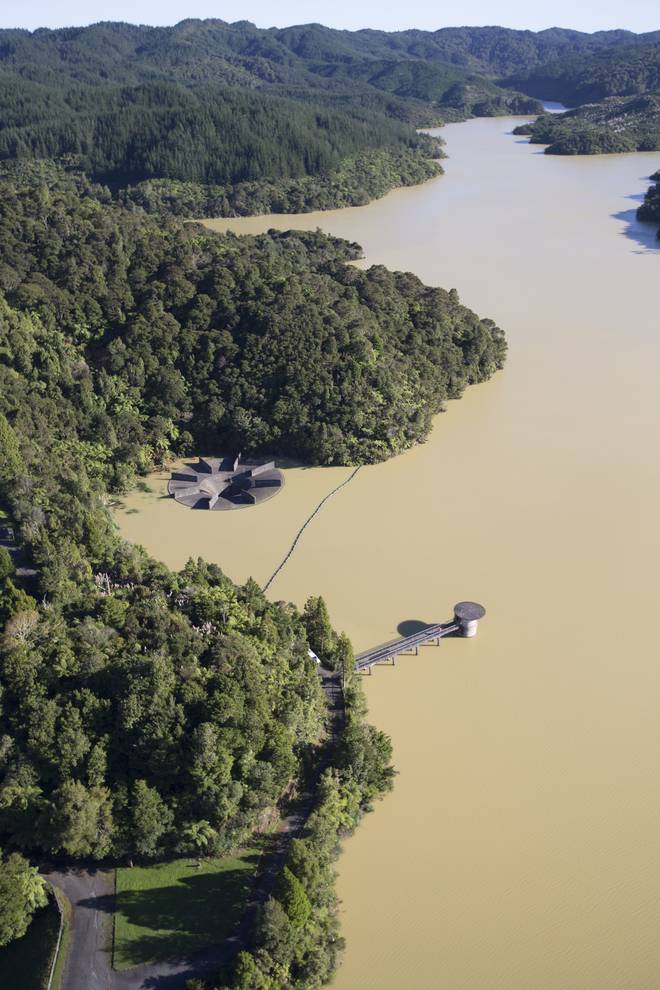 This led to calls by the council-owned water company to ask Aucklanders to each save 20 litres a day to reduce daily water consumption from 450 million litres to less than 400 million.
Jaduram said Aucklanders have reduced demand from 450 million litres a day to 410 million litres so "we won't have to go into a boil notice any time soon".
Aucklanders used an average of 404 million litres of water per day this week, Watercare said. That compares to an average of around 450 million litres per day before the storms.

"I want to thank Aucklanders, both residents and commercial customers, for the fantastic contribution they have made to reducing water consumption," Jaduram said.

"While we have increased capacity, we are still producing significantly less water than normal. And we are still dealing with the effects of an 'off the charts' rainfall event. So the need for everyone to reduce their water use by 20 litres of water per day is still as important as ever."

The system was now stable, he said, but asked that people continue to restrict their water usage such as taking shorter showers and not turning off the tap when brushing teeth.
Watercare water supply manager Priyan Perera said it would take months for the sediment to settle, saying dissolved matter in the lakes was quite fine. Changes had been made at Ardmore to treat the water, he said.
Jaduram said Watercare would review what happened at Ardmore "and make sure we are not as vulnerable as we are today".
Watercare tips to save water
1.
Cut your shower time by two minutes: Estimated saving: 16 litres.
2. Turn off the tap when brushing your teeth. Estimated saving: 4 litres.
3. Only run your dishwasher when it's full.
4. Only run your washing machine when it's full.
5. Use the half-flush on your toilet.