Customs' chief executive will be handed "unprecedented" power to share New Zealanders' personal information under a law change that is totally unnecessary, the Privacy Commissioner has warned.
John Edwards strongly criticised the proposed powers when discussing legislation that will overhaul the laws covering the Customs Service.
What you are seeing with this provision, in my view, is essentially an authority for a public official to override Parliamentary-given statutory rights, as in the Privacy Act.
The new legislation has already attracted controversy over the issue of when officers should be able to demand access to electronic devices, which can contain huge amounts of personal information.
And another clause will allow Customs' chief executive to agree to give Kiwis' personal information to another government agency, if such an exchange will help that agency carry out its functions.
More sensitive information can be shared if it helps an agency carry out functions relating to a number of different functions, including the protection of public revenue, national security and public health and safety.
"No other public sector chief executive has such a broad authority and I suggest to the committee that it is an unnecessarily extensive power and constitutes a disproportionate erosion of privacy rights to have such a wide power given to the executive," Edwards told Parliament's foreign affairs, defence and trade committee yesterday.
"What you are seeing with this provision, in my view, is essentially an authority for a public official to override Parliamentary-given statutory rights, as in the Privacy Act. I think that is without precedent, unnecessary and represents an overreach."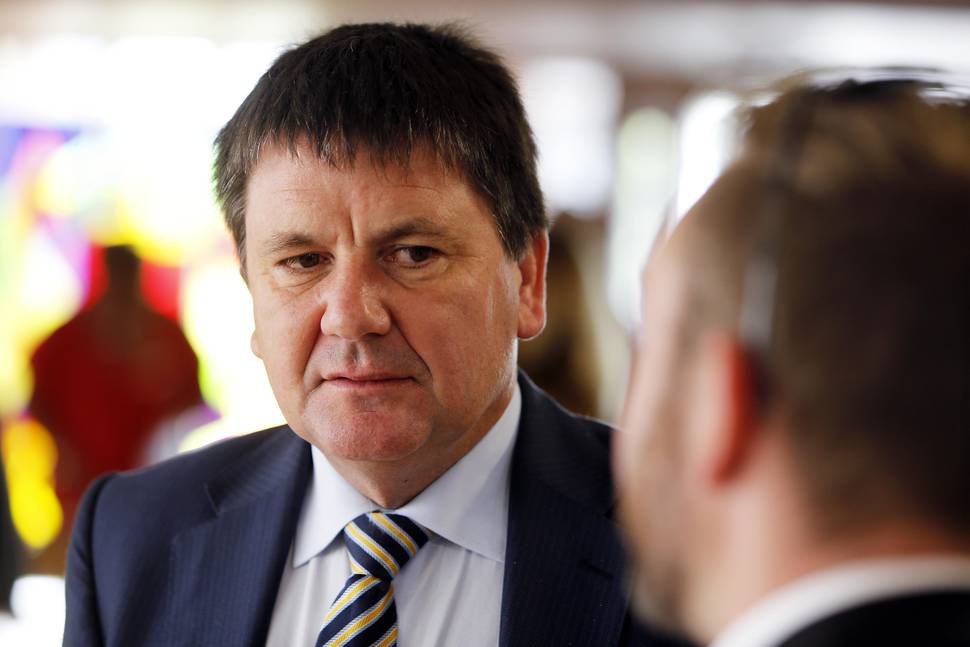 The new clause does require Customs' chief executive to consult the Privacy Commissioner before entering into a written agreement to give information.
But Edwards said the existing framework for information sharing between government agencies, as set out in the Privacy Act, could easily be used by Customs and had additional safeguards.
"Particularly that they are overseen by the executive, that they have the status as regulations ... that also invites the scrutiny of the Regulations Review Committee, which is an appropriate safeguard."
Labour MP Rino Tirikatene said the Privacy Act was being eroded by the Government allowing agencies to carve out such powers for themselves, and asked Edwards if he was upset by the powers proposed for Customs' chief executive.
"I wouldn't characterise my concern as upset. I think the cumulative effect of these legislative carve-outs does undermine the Privacy Act.
"We have always seen carve-outs and specific authorising sections and we need to live with those. But if the Privacy Act can actually deliver everything a department needs, as is the case here, we believe that should be the mechanism which applies."
When proposed changes were released by Customs in a discussion document in 2015, a particularly controversial area was about access to electronic devices.
Currently, when Customs examines a person's electronic device, the law does not specifically require the owner to provide a password or encryption key.
The agency says if people refuse, it can access the device by detaining it and sending it to electronic forensics staff. It is not an offence to fail to turn over a password or encryption key.
Customs' preferred option was to require passwords for electronic devices without meeting a threshold, such as suspicion of criminal activity.
However, after push-back from the Privacy Commissioner, Ministry of Justice and the Act Party a compromise position was settled on by Customs Minister Nick Wagner.
Customs will still get powers requiring a person to provide a password or access to their electronic devices for a "full search" - but a threshold such as suspicion of criminal activity will have to be met.
Edwards told the committee he was "pretty comfortable" with that compromise.
The Customs reforms will also affect businesses that export or import goods. In a submission NZ Winegrowers said it welcomed the legislation as bringing excise collection up to speed with modern business practices.
The NZ Food & Grocery Council also said the changes would "greatly enhance the usability" of the legislation, although it had concerns about the requirement for excise-equivalent duty to be paid immediately on imported products.
The NZ Law Society's submission included requiring Customs to tell a person when it is voluntary or mandatory to provide biometric information. While accepting the case to extend the collection of biometric information to when people leave New Zealand, the society wants that collection limited.
"The current purposes are too broadly stated and unclear. They leave open the possibility that Customs could simply act as a general collection agency for a foreign authority under the heading of 'border security'."