Two of the five missing teenagers, have been reunited with their familes.
The remaining three are actively avoiding police who are trying to find them.
The five Upper Hutt teenagers had been uncontactable to family members since last night.
Early on Thursday morning, the teenagers were noticed by police walking up Ngauranga Gorge. The group said they were on their way to a family member's home in Titahi Bay. Police gave them a ride to the address, so that they didn't have to walk that distance at night.
As no missing person reports had been filed, police had no reason to believe that anything was amiss.
A police spokeswoman said the officers urged the teenagers to go home, and put their parents' minds at ease.
But the teenagers went off the grid again, with rumours that they may have headed to Palmerston North.
The father of an Upper Hutt boy who is part of the group, said he was worried sick about where his son was.
Ryan Pullman said his son, Dane, was with four friends.
"Two of the kids are known to sort of run off, the other three it's out of the ordinary," Pullman said.
It is believed the group is made up of three boys, and two girls.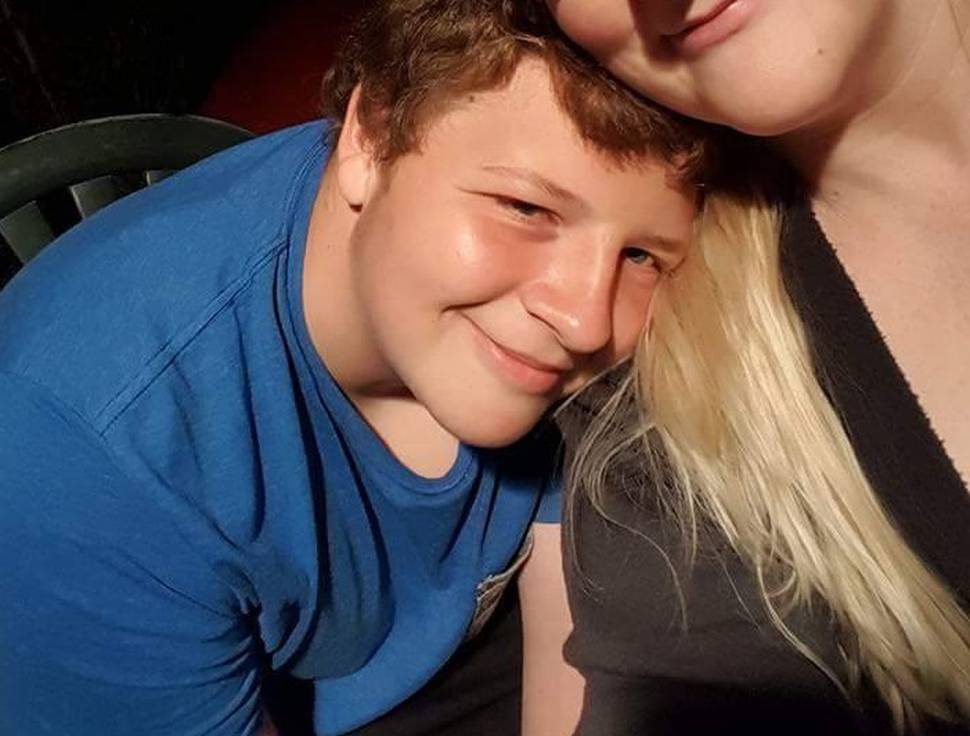 Pullman said he and the other parents did not know what had sparked the disappearance, as the kids had all been in good spirits the last time they were seen.
"There's nothing to make sense of why they've done this. We're all just so worried. You name it, we've driven through it, walked it, and we're just turning up empty-handed."
Phones have been switched off, and the kids' Facebook pages have been deactivated.
Stepmother Tania Pilcher said Dane had gone to school at Upper Hutt College on Wednesday morning and had tried to skip school, according to other students.
Teachers stopped him and his friends, but they skipped their last class.
The last time Pilcher and Pullman heard from Dane was at 4pm, when he asked if he could stay in town with his friends, but was told he had to come home.
When he did not arrive home as expected, they contacted his girlfriend, who had not heard from him.
They have since found out four other children have gone missing with Dane. Pullman said they were friends.
Pilcher said Dane was wearing his school uniform when he left home on Wednesday, and from looking at his bedroom it did not appear he had taken anything else.
She said she received a call from police at 3am saying they had found a group of teens walking in the Ngauranga Gorge about 40km south of Upper Hutt.
The group gave false names and said they were going to a relative's house in Porirua, and police dropped them off there. She said the officer apologised to her.
"The missing person report hadn't got out to the Wellington and Porirua areas, they didn't know they were missing," she said.
Pullman spoke on the Tim Fookes Morning Show on Newstalk ZB, making a plea to Dane.
"Honestly Dane, if you're listening, these parents are worried, we're worried sick. Whatever point you kids are trying to prove, you've done it. All we want to know is you kids are safe."
Tania Farquhar, mother of one of the other missing boys, said her son, Dylan Connor, was a regular runaway, but always turned up at home the next morning.
After Dylan failed to come home, Farquhar logged onto his Facebook account and discovered private messages between him and other people up North, saying he and a group were going to "gap it" and head towards Palmerston North.
The people he was messaging had aliases such as "skux deluxe", so did not have recognisable names on their Facebook profiles.
At the moment, Farquhar said her emotions were "alternating between worried sick and absolutely frickin' furious".
"Come back, come home," she said.
Police confirmed they took the group to a house in Titahi Bay, but have not confirmed whether an officer apologised to the parents.
Police have not released names and descriptions of the missing children yet.