Pam McKay was still reeling days after thieves stole an estimated $30,000 worth of commercial equipment and food from her Waipukurau cafe last week.
"They just took so much stuff," said a visibly upset McKay last Wednesday, a day after she re-opened her Zinc Café on Northumberland St.
McKay had no option but to close her doors on Tuesday after her $8300 coffee machine and $2200 coffee grinder were among the many items stolen sometime last Monday night, after thieves gained access through a window from the alleyway running between the St John Ambulance building and Plus Rehab.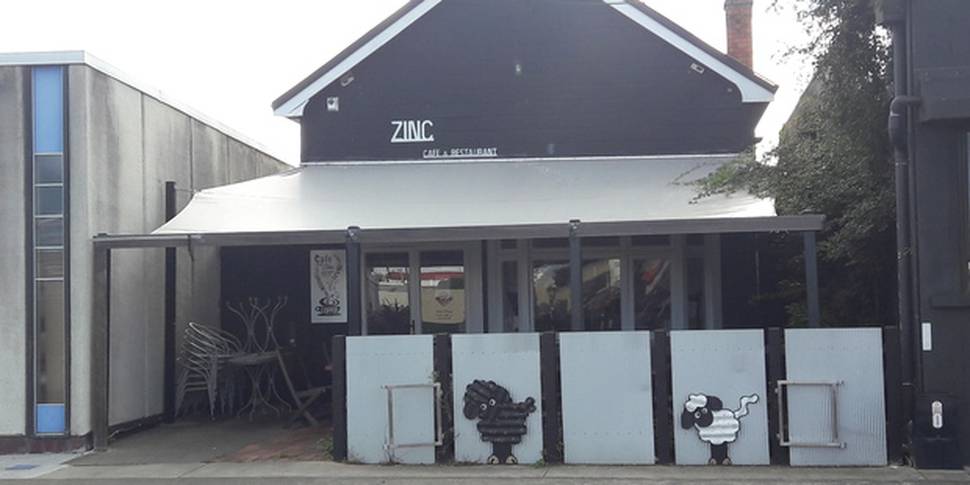 McKay said she and her staff had been affected by the burglary as well her customers, who missed out on their caffeine fix for a day.
But she was also concerned for the elderly people who received their meals-on-wheels prepared in the café's kitchen.
McKay has been providing meals-on-wheels in CHB for more than seven years for the Hawke's Bay District Health Board.
Thanks to a local supermarket, a relieved McKay said all Tuesday evening's meals were delivered, despite the thieves making off with the ham intended for the meals and the insulated chilly bins they were usually transported in.
"Nothing was going to stop the meals going out. They may not have been as hot as they normally are, but they all went out on time."
Including the expensive commercial café equipment, McKay estimated the thieves stole about $30,000 worth of cash and other property including food, crockery, cutlery and chef's knives.
"They took all the meat from our chiller - all the ham, all the salmon, all the steak - then took it away in our own chilly bins," she said.
Read more:
• Coffee machine stolen in cafe break-in
"They took all but two of our black coffee cups, but they didn't take the saucers. They took the takeaway coffee cups, but they didn't take the lids. They took all the Coke, but they didn't take the Diet Coke. They took all the cakes and slices - cakes that weren't even iced yet."
McKay said the café had just received a delivery of fresh vegetables which was also taken by the thieves - "except for the cabbages".
"I'm talking 10 kilos of carrots. No normal person wants 10 kilos of carrots. It's completely bizarre."
McKay was still noticing items had been stolen days after the robbery.
A staff member went to go the toilet, only to find all the toilet paper had been stolen, including from the supplies cupboard.
There were other "illogical" aspects to the robbery, McKay said.
Nothing was going to stop the meals going out. They may not have been as hot as they normally are, but they all went out on time.

SHARE THIS QUOTE:
The thieves had to break into the café's till even though a set of store keys was missing, including a key to the café's van which was parked outside but left untouched.
Waipukurau police Constable Darren Cooper said at least two people would have been involved, and they would have had a vehicle.
McKay said there may have been more given how heavy some of the items were, and the fact they had been removed out the window.
McKay had managed to borrow a replacement coffee machine from nearby restaurant owner, Donald Parkinson, but it had taken three people to lift it into a van and there was "quite a drop" from the window to the alleyway.
She estimated $1200 in lost trade in Tuesday. The losses were covered by insurance.
Anyone with information can contact Waipukurau police or Crimestoppers anonymously on 0800 555 111.