A desperate mum searching for her son's stolen ashes has been going to pawn shops in a bid to find clues as to who took them.
Raewyn Wahnig went to The Pawn Shop on Ferry Rd yesterday in case the person who burgled her house on Thursday had tried to sell jewellery that was also taken.
The ashes of her stillborn son, Thomas, were stolen in a burglary at her Buckleys Rd, LInwood, home last Thursday.
She is desperate to get them back and hopes the offender may have the heart to let her or someone else know where they have discarded them - or even return them.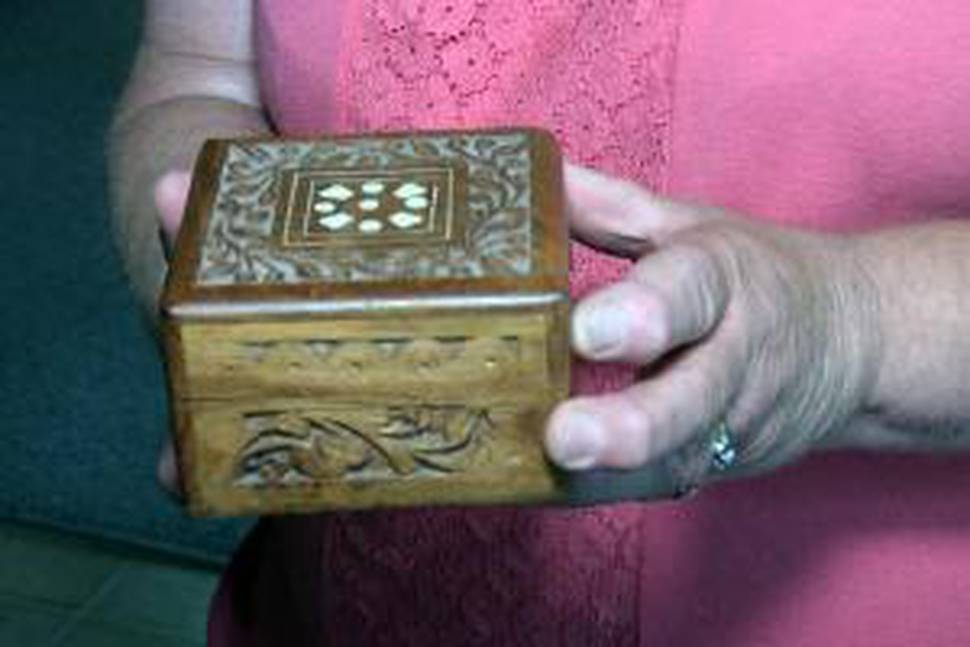 Wahnig says the burglar probably thought the ashes were drugs.
She doesn't care about the stolen jewellery; she just wants Thomas back.
The Pawn Shop branch manager John Steenhart said it is doing all it can to help Wahnig and is working with the police.
Wahnig and her husband Edgar couldn't sleep at night, fearing Thomas has been dumped somewhere, and will never return home.
"I know he's just been thrown out but I keep telling myself that's not what's happened," she said.
Police are examining fingerprints taken from the house but have eliminated a set they thought might lead to a suspect.
Wahnig said she broke down in tears when police told her.
Christchurch Star editor's comment:
If you are the person who broke into a Buckleys Rd house in Linwood last week, please read on.
You stole the ashes of a stillborn baby - not drugs as you would have now realised.
There's a good chance you've thrown them away.
The contents of that box are irreplaceable - they're Raewyn and Edgar Wahnig's stillborn son.
The jewellery that was taken has probably paid off a debt or been fenced somewhere. So be it.
Over the years I've known a lot of people on the wrong side of the law. Many of them are pretty good people underneath.
They could have forged useful lives in sport, art or business if it wasn't for a few weaknesses or two, if you get my drift.
So if you've heard and know where the ashes are give me a call on 021 359-426 and I'll get the ashes back to the family.