A marble memorial wall etched with the names of the 185 people killed in the Christchurch earthquake has been unveiled in front of their families and loved ones on the sixth anniversary of their deaths.
The 112-metre-long wall made of 517 marble panels is the focal point of the memorial which was unveiled yesterday by emergency services responders who were in Christchurch when the magnitude 6.3 quake struck on February 22, 2011.
It's called the Oi Manawa memorial, meaning tremor of the heart. Personal notes have been stuck to it, remembering those lost in the quake.
A note written to Matthew Beaumont, known as Matty, was stuck next to his name on the marble. "Dear Matty. We think of you every day and miss you. Lots of love, the Thorndycrofts."
Beaumont worked for CTV, and was killed when the Madras St building collapsed. He was 31.
Notes have also been written and attached to a tree on the bank of the Avon River opposite the memorial.
They are in different languages, from family members who have come to Christchurch from all over the world to remember their children, brothers, sisters, parents or grandparents who were taken that day.
One says: "Dear Mummy. It is so sad that you died. I miss you so much. Love Keily xx."
Another reads: "Dear Mummy. I will love you forever. I wished you were still here. Love Aimee xoxoxo."
Prime Minister Bill English said the absence of those who died in the quake was keenly felt in the city.
Their names were read out and a minute's silence held yesterday at 12.51pm, the time the quake struck, to reflect on the memories of the dead, the injured and the first responders who risked their lives to help.
"We cannot know what fear or courage or hope filled the [last] moments of your loved ones," English said.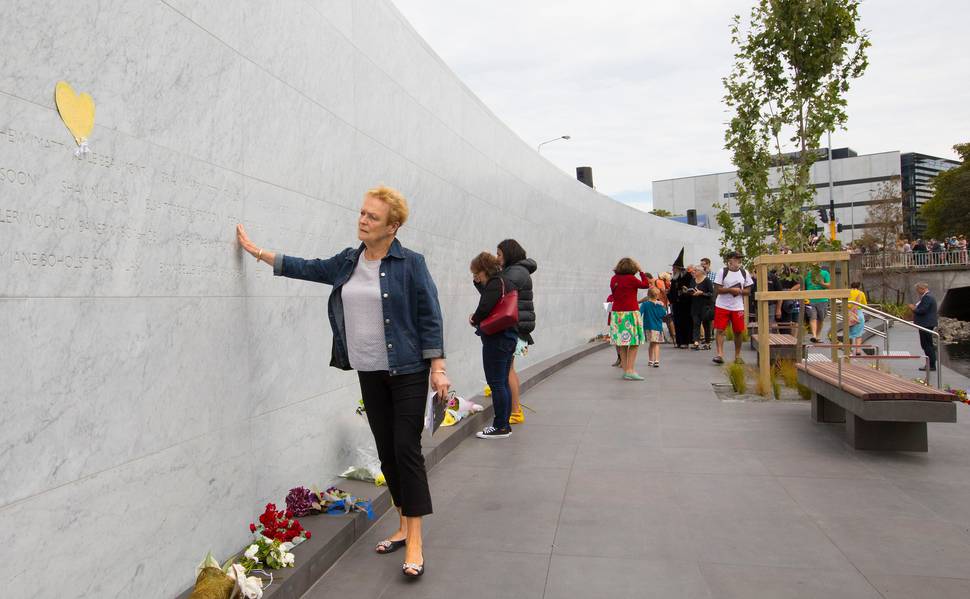 "Today we stand with you and those who watched them go. Families, friends, workmates and complete strangers who reached for them and tried their utmost to protect them and comfort them."
Gerry Brownlee, the minister responsible for the greater Christchurch regeneration, says the memorial will be a place to remember the day that changed Canterbury forever.
Christchurch mayor Lianne Dalziel said yesterday's unveiling was an opportunity for people to come together and quietly reflect.
"The impacts of the quakes went right through the country and around the world for those who lost loved ones ... six years ago," she said.
"It is a time to reflect on our shared sense of loss and also to give thanks for the incredible work that emergency services did in our city after the quakes."
Te Runanga o Ngai Tahu chief executive Arihia Bennett said the memorial unveiling was a positive step forward after an extended period of upheaval.
"It will be somewhere people can contemplate and learn new ways to cope with the trauma they have experienced," she said.
- NZN