The answer to owning your own home could be not to dream big - but to dream tiny.
British architect and Amazing Spaces presenter George Clarke is in the country filming a series with Mitre 10 about how to make the most of the Kiwi DIY attitude in a limited space.
He is a big fan of the tiny house movement, which he said was in its early stages in New Zealand, but could be a good solution to our housing crisis.
"100 per cent I think it's a good solution to the housing crisis," he said. "Look at the prices of properties in major cities like Auckland; the costs are eye-watering.
"There are a lot of young people struggling to get on to the property ladder; this tiny house movement could help them get on to it."
Clarke said with a bit of creative thinking, careful budgeting and planning, the tiny house could provide a good alternative to a sprawling estate - or be a stepping stone while saving money for a bigger home.
"A lot of young people can use it as their first step on to the property ladder; families that might want a bach or second home; older people who let the rest of the family live in the main house while they put the tiny house for themselves at the end of the garden."
Clarke said while there seemed to be a reticence about small, cramped housing, dreaming tiny didn't have to come with a lifestyle compromise.
He said it was all about being creative.
"If well-designed, or if people are thinking creatively about the space, there's nothing wrong with small, small can be beautiful."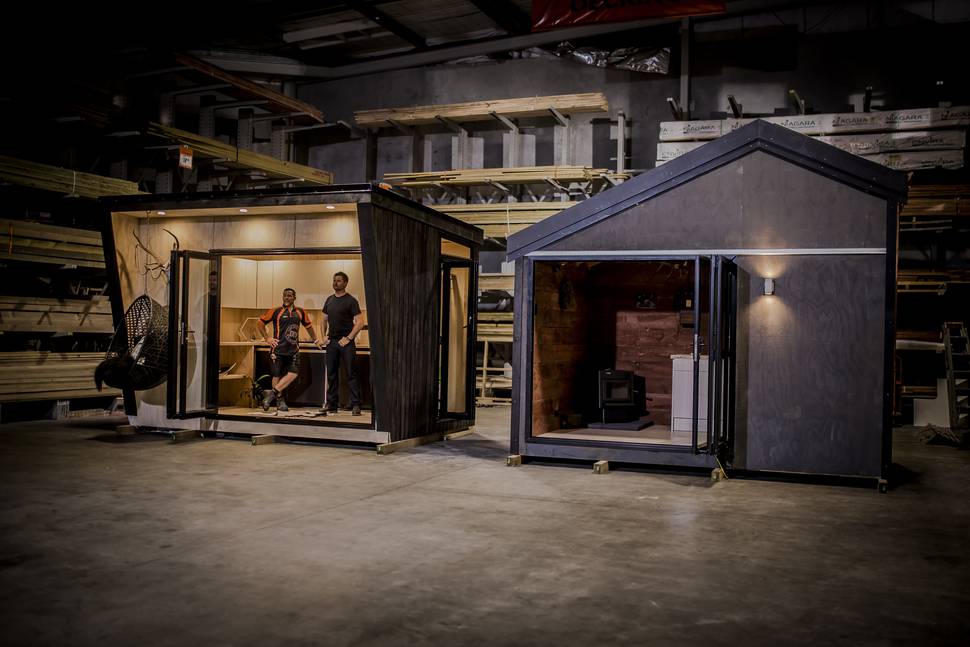 He recalled one tiny house which had a room set up for a different person each time it rotated vertically within the space.
"It's that sort of innovation that opens people's minds to the possibilities of what you can do with tiny spaces.
"That's the beauty and diversity really of Amazing Spaces projects."
Clarke said another benefit was tiny houses didn't have to break the bank - he'd heard of one that was built for as little as $700.
Another man he'd met had built four or five tiny houses - from one bigger house.
"He sliced up elevations and managed to make four tiny houses of one big property and it cost less than US$1000 ($1738) each."
As part of the Mitre 10 series of Amazing Spaces, the retail giant is building its own tiny house, complete with a kitchen, laundry, lounge, bathroom and double bedroom.
Built by builder Stan Scott, it's made of 40 sheets of plywood and comes in at just 2.4m wide and 7.2m high. It even fits on the back of a ute.
The house, which weighs less than 3000kg and sits within an 18sq m space, will be unveiled at the Mitre 10 Mega stores in Manukau, Mt Wellington and Westgate this weekend.
It will then feature in the online series in June - the second of the company's Tiny House series.
The first series is starting online in April and features a Kiwi family in Raglan who have chosen to build small to afford luxury.