It's the sort of phone call every parent dreads - someone saying don't panic but your son has been shot.
But that's exactly what happened to one Rotorua mother who thought her son was enjoying his day at Western Heights High School until being told he had been hit by pellets from an air gun fired into the school grounds.
New details have emerged about last Friday's shooting which left at least two students needing surgery. Another two students and one staff member were also hit in the incident, which sent the school into lockdown for more than an hour.
Police say it was fortunate nobody was seriously injured, while the school is now reviewing procedures after "the most serious incident of its kind" it has had to deal with.
The Rotorua Daily Post Weekend has spoken to two injured students, and their mothers. They have not been named for legal reasons.
One student needed surgery to remove a slug after he was shot through the back of his hand.
"I didn't know what it was," he said.
"I told a teacher that I thought I'd been shot and he sent me to the nurse."
Both the nurse and student were unaware the slug was still in his hand, but he was advised to go to the hospital as soon as the lockdown was lifted.
A teacher called the boy's mother while she was at work.
"I got the phone call, 'don't panic, [he's] alright but he's been shot'," she said.
She was worried and wanted to collect her son despite the school reassuring her he was fine.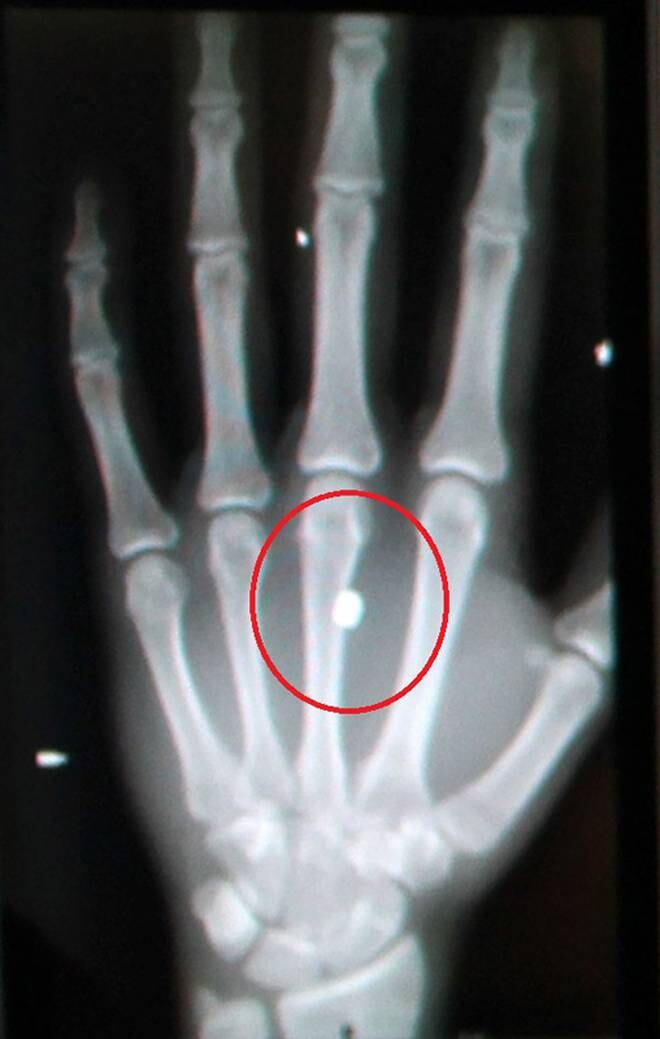 "Police weren't letting anyone in or out," she said.
"We couldn't go and get our children."
Her son was kept in Rotorua Hospital overnight.
"They tried to remove the slug under local, but it was removed under general surgery late Saturday afternoon," she said.
The event has been stressful for the family, however for the student; the seriousness of the incident didn't sink in until he was discharged from hospital.
The mother described her son as having a complete breakdown on Sunday afternoon.
"It was really scary; I didn't want to go back to school," he said.
The school has offered counselling to the boy, who has since returned to school, and the other students. However, his mother is disappointed with how it has been handled.
"It's hard to have faith in the school; they haven't contacted us at all since. They haven't even asked if he's okay," she said.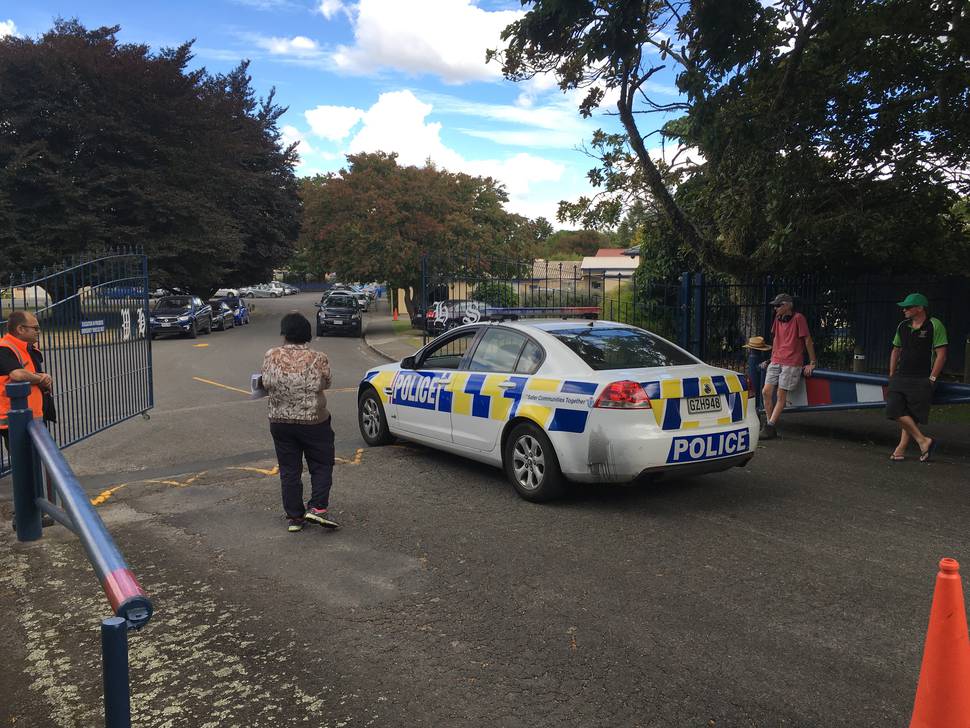 "We trust our kids to be safe at school, with the policies and processes they have in place.
"What's to say next time round it's more than a slug gun?"
School board chairman Mike Membery said he knew there would be unhappy parents, but the school was going through a process to access their needs individually.
Another student was shot in the lower back - and also required surgery.
"It just makes you aware these sorts of things can happen in your own backyard," his mother said.
"It's scary that next time, people might try something next level."
The student was unaware what had hit him.
"It was afterwards someone said to me that I had quite a lot of blood down my back."
Having spent the weekend in pain he had the slug surgically removed under local anaesthetic on Wednesday evening.
"It was 2.5cm deep," his mother said.
"When we saw it on the X-ray I was worried about how close it was to his kidney."
The student said he was just grateful it wasn't a real gun.
"The school's been very supportive, [school principal] Mr Gemmell said to go to him if I need anything," he said.
Western Heights High School this week said in a statement its thoughts were with the injured students and staff.
"This has been a distressing incident for our school and community," the statement said.

It said the school, with Ministry of Education support, had access to counselling services.
"This is the most serious incident of its kind that we have had to deal with and we are already rigorously reviewing our processes and procedures to ensure that we are following best practice. Outside agencies will assist us with this where possible.

"We would like to reassure our community that the safety of our students and staff is our absolute priority."
Rotorua Police Youth Aid Section is dealing with three youths through family group conferences. An air rifle had been seized from a Western Heights address, police said.
Senior Sergeant Courtney Brunt said police were treating the incident "very seriously".
"Many of these air rifles have the potential to cause injury or death."
The minimum age for possessing or using an air gun is 18, unless a firearms licence is held.