EXCLUSIVE: Miles McKelvy ripped off $1.4 million from vulnerable home buyers. Now, he faces a second stint in prison after importing Fantasy into New Zealand.
One of New Zealand's most "appalling" fraudsters could face a second spell behind bars on Fantasy drug smuggling charges.
Miles John McKelvy, 58, sat at the pinnacle of a sophisticated mortgage ramping scheme which scammed millions of dollars from vulnerable low-income home buyers.
One was an elderly widow suffering from cancer.
Some lost their homes because of the "insidious" scheme orchestrated by McKelvy, a Hamilton mortgage broker, until the Operation Allsorts police investigation unravelled the fraud and led to 30 arrests.
McKelvy was jailed for eight years in 2006 after admitting 27 dishonesty charges, where Justice Paul Heath described his offending as "predatory" and ruled he must serve at least five years in prison.
He was released in 2010 and two years ago he was discharged from bankruptcy - for the second time - with strict conditions despite a judge finding McKelvy "remains a genuine risk to the community".
He moved to Auckland to work in maintenance of machinery and was "well regarded" by his new employer.
However, he came to the attention of Customs and was charged with importing GBL - a clear, liquid solvent - also known as Fantasy.
It's a Class-B drug, popular in the dance party scene and nicknamed 'Coma in a Bottle' overseas because sexual predators slip it into drinks to sedate victims.
McKelvy pleaded guilty to two representative counts of importing GBL, or Gamma Butyrolactone, which is also an industrial strength cleaner.
The charges carry a maximum penalty of 14 years in prison and McKelvy will be sentenced in the Manukau District Court this month.
The two convictions for importing GBL are the latest black marks in McKelvy's chequered history stretching back more than 20 years.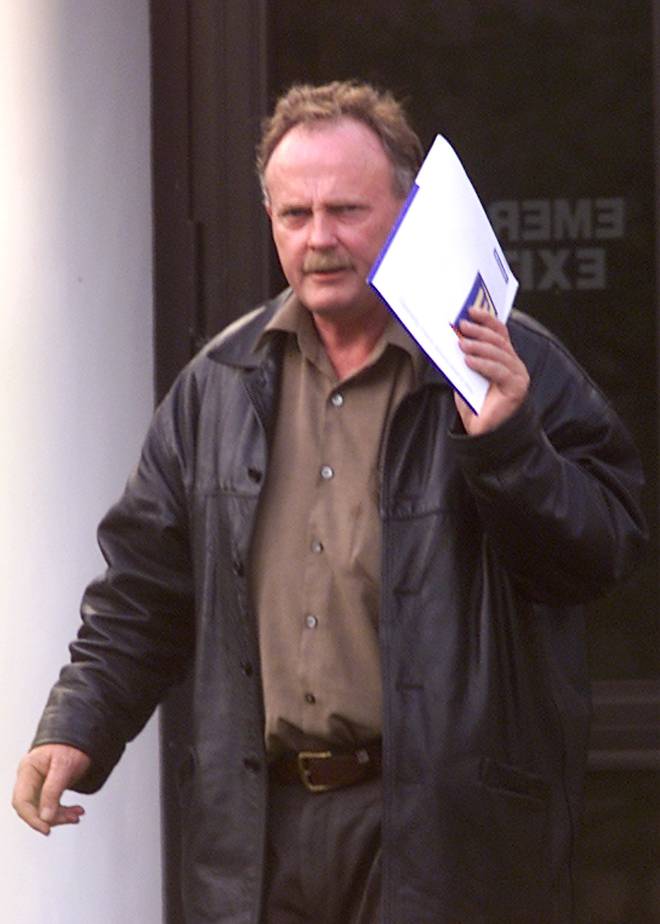 He was bankrupted, for the first time, in 1995 and convicted of dishonesty offences in 1996 and 1998.
McKelvy took a plea bargain for a lenient sentence and then gave evidence for the Serious Fraud Office against his co-accused.
Then in 2004, McKelvy was arrested after a long-running investigation codenamed Operation Allsorts which led to more than 25 people being convicted for their parts in scams totalling $6.4 million.
He was the "chief executive" of a group, which included crooked lawyers, accountants and property valuers, using his position as a mortgage broker in Hamilton to attract and identify potential victims.
One of McKelvy's schemes involved lending money to lower-income families in return for them signing over their homes into what they believed was a family trust.
McKelvy then raised mortgages against the homes without telling the owners.
In total, he was individually responsible for ripping off $1.4m.
He was sentenced to eight years in prison in 2006, and serve a minimum of five, by Justice Heath who described the fraud as "predatory", "insidious", "recidivist" and "amoral".
"You preyed on the ill, the elderly and the commercially naive. In one case you defrauded a widow of her home, notwithstanding the fact that you knew the family and she was ill with cancer at the time," said Justice Heath.
"They are the stories of some, but by no means all, of your victims... they do provide an insight into the level of amoral conduct to which you were prepared to sink in order to gain financial benefits for yourself."
McKelvy was bankrupted for the second time after Operation Allsorts and Justice Heath denied his application to be discharged in 2010.
In refusing to discharge McKelvy, Justice Heath described his conduct as "predatory" and "primarily designed to relieve truly vulnerable members of society of what little assets they had".
"The appalling and amoral conduct in which Mr McKelvy engaged is, in itself, a good reason not to allow him to be discharged from bankruptcy at this stage."
Miles McKelvy's chequered past
1995: Placed into bankruptcy.
1996: Convicted of dishonesty offences.
1998: Convicted of dishonesty offences.
2001: Gives evidence in Serious Fraud Office trial against co-accused.
2004: One of more than 30 people charged in Operation Allsorts, a large fraud investigation. Bankrupted for second time.
2006: Convicted of 27 charges and sentenced to 8 years in prison.
2010: Released by Parole Board. Application to be discharged from bankuptcy denied.
2014: Discharged from bankruptcy with strict conditions.
2015: Charged with importing Class-B drug GBL, or Fantasy. Pleads guilty to two representative charges.
2017: To be sentenced in Manukau District Court.