The body of a man who died as a result of injuries he received outside a Perth bar will be brought home to Rotorua.
Diego Hulton, 37, died in hospital last night, four days after the brutal bashing.
Mr Hulton's mother, Rosa Hulton, told the Rotorua Daily Post they would bring her son's body home.
"We will be bringing him home to Rotorua, however not sure of when. His body is currently with the coroner," she said.
Mr Hulton grew up in Rotorua and left for Australia about six years ago.
He was knocked unconscious outside the Brook Bar and Bistro about 10.30pm on Friday. A second man was injured in the fracas. Two people have been arrested, one of whom was charged with causing grievous bodily harm to Mr Hulton.
Police have been unable to confirm today if more serious charges were being considered in light of Mr Hulton's death.
Rosa Hulton said her son was hit when he went outside the bar to help his brother who was being attacked by a group of men.
An online fundraising page for his family has raised nearly $10,000. The page was started by Mr Hulton's cousin, Roxanne Brown, on Monday.
Meanwhile, Mr Hulton's partner, Megan Lockyer, has started an online anti-violence campaign in his honour.
She has posted on her Facebook page a photo of her hands with the words written on it #keepyourhandstoyourself.
Her post said: "In light of the tragedy involving my partner, my heart, my soul Diego Posala Hulton I am putting this up so that everyone else do the same. Let's use this to start a conversation, get the message out there that this is NOT OK!!!"
She has invited others to post similar photos and use the tags #keepyourhandstoyourself #stopthecowardpunch.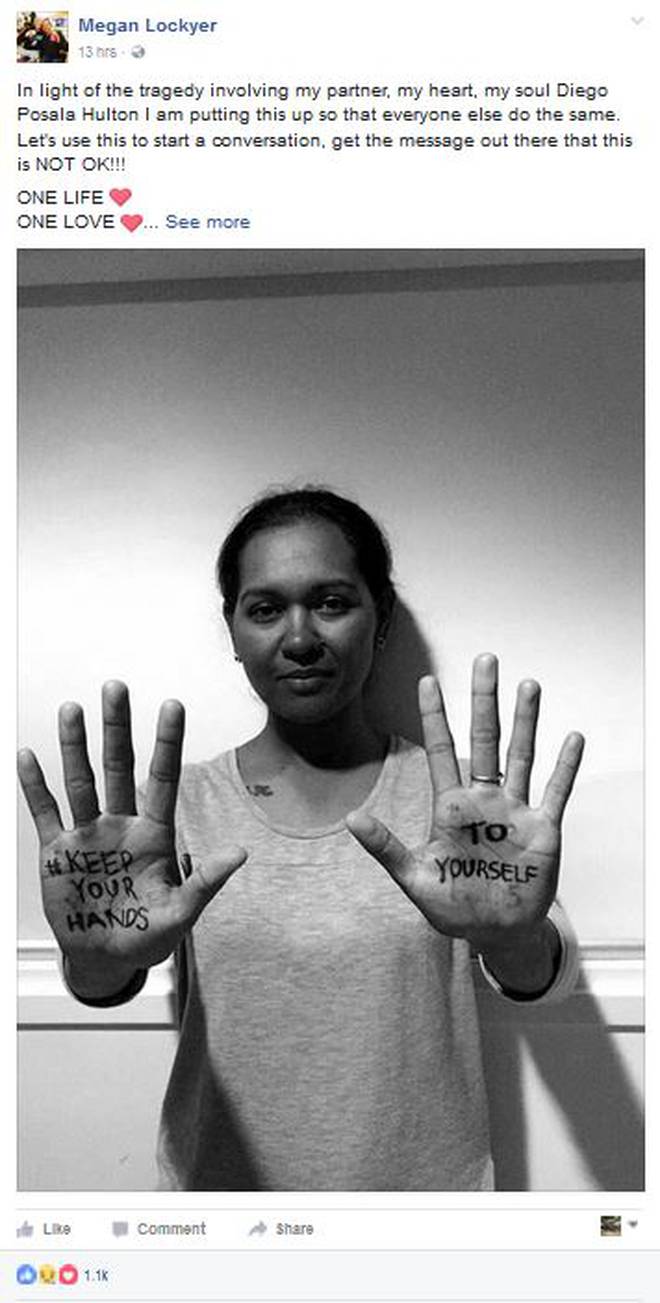 Messages of love and support are flowing online for Mr Hulton's family.
One said: "Infectious smile and a sweet heart. Always driven to have a go and to have a laugh."
• To donate to the page go to www.gofundme.com/3cbiu6w.