The innocent driver involved in a crash which saw a teenager die in a Dunedin street has described the haunting moments he realised she was dead.
Nakita May Strange, 18, died at the scene of the crash at the intersection of Hope and Stafford Sts on July 29 in 2015.
The driver of the car she was in, Shay Robert Richards, 20, was originally charged with manslaughter following the incident.
He eventually pleaded guilty to amended charges of reckless driving causing death and three of reckless driving causing injury to Liam Boniface, Devin Sparrow and Xavier Sardiello.
The learner driver was sentenced to three years and three months' imprisonment at the High Court in Dunedin this morning, but before he was jailed he had to listen to numerous victim impact statements, including one from the driver of the ute he smashed into.
Anthony Odering said some of the events of that night were a blur "but some of it is etched so deeply in my memory, I doubt I'll ever forget it".
While Richards left the scene and texted friends, Odering searched the wreckage and found Strange in the back of the Ford Laser.
"I remember how peaceful and beautiful she looked," he told the court. "That mental image haunts me."
After attempting CPR, which saw blood come from the victim's ears, he described the moment he realised she was dead.
"Nakita's family couldn't be there so I said goodbye for them; kissed her on the cheek and wished her godspeed," Odering said.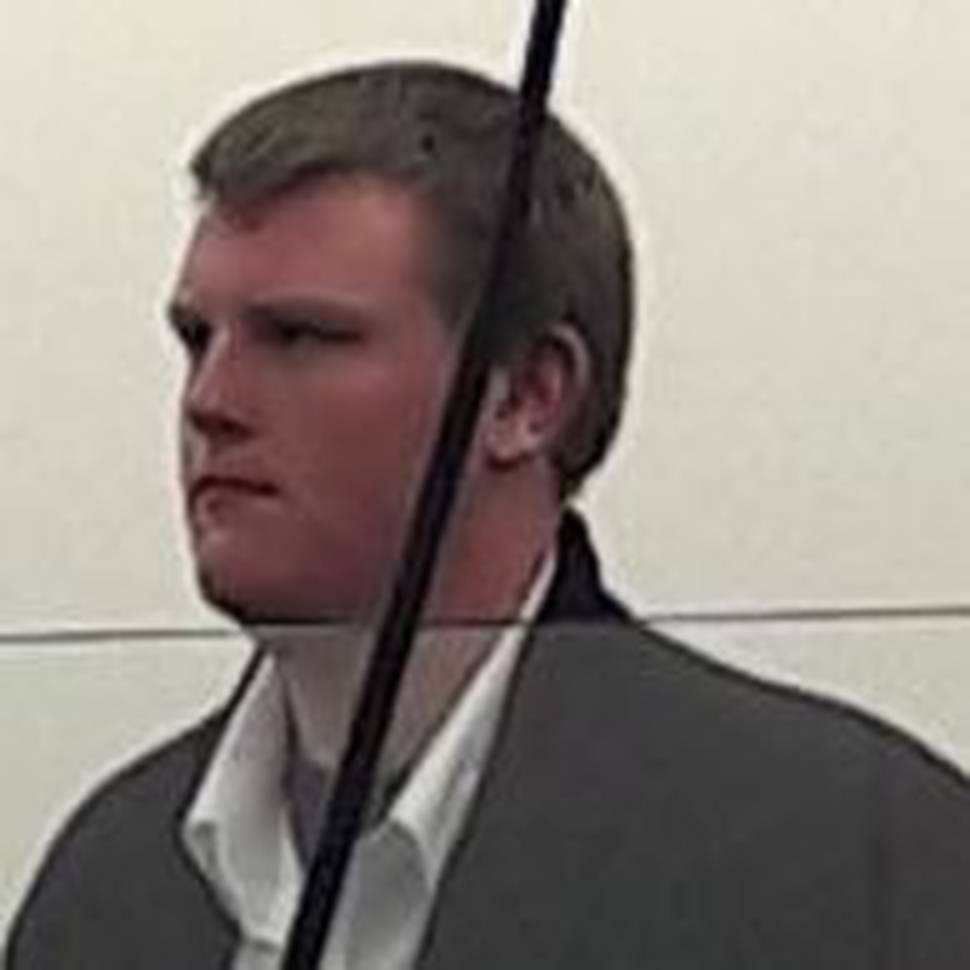 "I don't care if that sounds creepy. Until you've experienced something like this, you can't know."
Several of Strange's family members also had their statements read in court.
Her Uncle, Paul Strange, described his niece as having "a heart of gold".
Strange's mother, who lives in Australia, called Richards "low-life scum" who "thought he was God" on the fateful evening.
For the first time today, the defendant's driving history was revealed in court.
Crown prosecutor Richard Smith said he had two previous convictions for driving when he should not and had five infringements for driving on a learner licence without supervision.
He also revealed that since the incident, Richards had racked up four further infringements despite the court case hanging over him.
But defence counsel Anne Stevens stressed her client was overwhelmed by feelings of guilt.
"I feel 100% s***", Richards had written. "It's one of those things that should never have happened."
On the night in question, Strange contacted Richards about obtaining fuel while her group of friends were driving from Invercargill to Christchurch.
The defendant and his friend, Kama Hurring, decided to help them by stealing petrol from the BP on Cumberland St.
Once the theft took place, Richards got behind the wheel and screeched off, reaching speeds of up to 80km, while the passengers told him to slow down.
The collision took place just up the road from the court where the 20-year-old was sentenced today.
Richards helped Hurring out of the car and walked up Hope St, saying he was going to call a taxi.
Shortly after, he sent text messages to friends asking them to call him. Police found him on the street later that evening.
Justice Gendall said a subsequent sample of Richards' blood showed THC levels consistent with smoking a cannabis joint in the previous 12 hours.
He said the man drove through intersections without slowing down in what was "a prolonged, persistent and deliberate course of bad driving".
"You'll have to live with the knowledge you took a much loved young woman from her family, and you have responsibility for the scars they bear," the judge said.
Richards also was banned from driving for four years.