The families of Richie McCaw and Gemma Flynn have closed ranks regarding the mystery of whether the couple have tied the knot or not.
Flynn's mum Michelle said simply "no comment" when the Herald enquired after matrimonial details. Flynn's sister, McCaw's parents, manager and the man himself have all been out of contact today.
The gossip wheel has been busy churning and a number of locals and those in the wedding business have spotted Richie McCaw and Gemma Flynn in the picturesque southern town.
McCaw was spotted out and about in Wanaka this afternoon - looking casual and relaxed, and without a wedding band.
A number of wedding suppliers told the Herald this morning word around town was the wedding happened yesterday.
One had spoken to someone involved in the wedding who said the ceremony had taken place.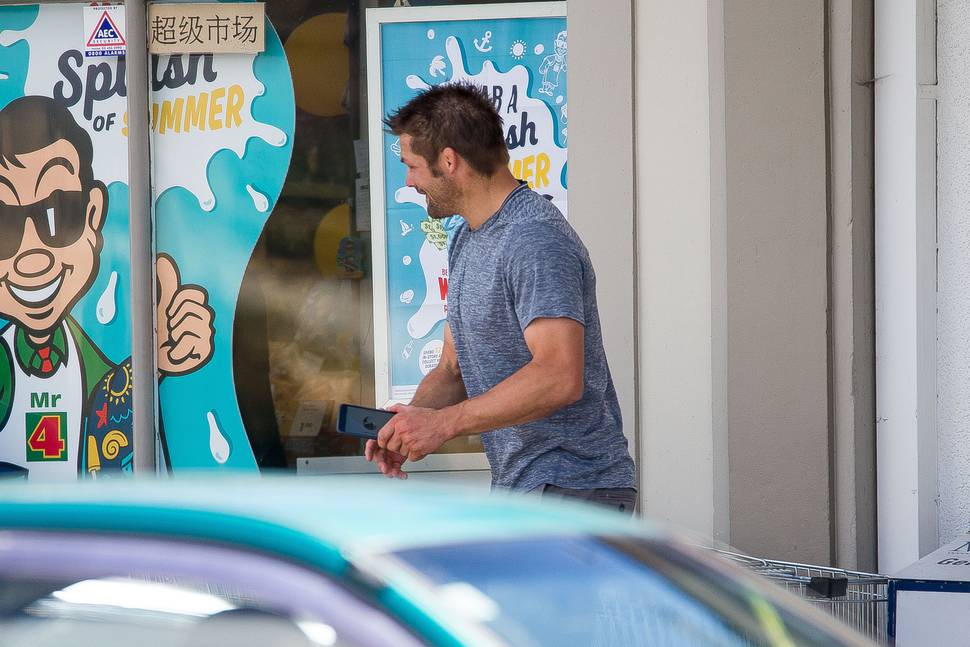 Another described the organisation of the well-known couple's nuptials as having been quite "hush-hush" in the town.
A photographer this afternoon snapped a photo of McCaw going into a dairy - a close-up inspection of his finger showed no gold ring.
McCaw announced his engagement almost exactly one year ago on his Facebook page. He posted on January 12 that Flynn had "said 'yes!'" and the couple were having a great time celebrating their announcement with friends and family.
Family were protective of that milestone too.
Flynn's dad, Rob, said the family did not want to comment at this time.
McCaw's father, Don, also declined to comment, saying the engagement was "their business".
He would leave it to his son to reveal the details of his proposal, and whether or not he went down on one knee, McCaw said.
The photograph of the couple's families celebrating in a restaurant appeared to have been taken at The Landing, in Wanaka.
The restaurant confirmed the star couple had dined there around the time of their engagement.
However, staff were not let in on the secret engagement.
The Landing's restaurant manager said she was not aware the couple had been in to dine in recent weeks.
Some comments on social media indicated the wedding was yet to take place, with a number of people stating they knew people who'd been invited to the wedding and it was scheduled for later this month.
The Herald has attempted to contact those who've commented to verify their statements.
One photo the soon-to-be [or maybe current] Mrs McCaw posted appeared to indicate she'd been checking out some popular wedding photo spots - with a shot of Roys Peak overlooking Wanaka.