Long queues have formed at two petrol stations in Gisborne apparently driven by an earthquake predicted posted on Facebook.
But experts say that although people need to be prepared in general, it is not possible to predict quakes and cautioned against alarm.
Gisborne is cut off from electricity after a fatal plane crash this morning and has only two petrol stations due to open with emergency generators.
The Herald has spoken to people at both stations where there are significant queues and been told of concerns over an earthquake.
The Facebook warning was posted by a man named Nigel Antony Gray who had claimed to have predicted the 7.8 magnitude Kaikoura quake. He was now predicting East Cape was going to be hit tomorrow.
"We hear there's been an earthquake warning put out," said Adele Maynard, sitting in a queue of about 60 cars at the BP east of Gisborne centre with Evan Barbarich.
"On top of the power cut, prepare for everything I suppose. Just to make sure our cars are all ready just in case we have to leave."
Pomolive Kutia and Ashley Wawatai were also waiting for fuel, having stocked up on food supplies at Pak'nSave first.
"We need it for our generators," said Kutia.
To make sure we have petrol. It's because of the earthquake warning [for] tomorrow."
The pair had arrived at the station about 2.30pm expecting it to open a few hours later after Civil Defence delivered generators. The opening time had since stretched out to 7pm but both were prepared to wait.
Wawatai said of Gray: "He's caused quite a stir-up on Facebook because he's the one who predicted the Kaikoura earthquake so now he's given us a warning. After this outage, I think people are getting a bit scared and preparing for everything.
"We were down at Pak'nSave today. All the water is getting bought out, all the canned foods were full in the trolleys. The main thing is to be prepared because the power is going to be out for so many days."
Civil Defence's Neville West said that generators were being delivered to fast food outlets and warned against people stashing excess quantities of food.
"We are also working with food suppliers. There is no rationale for hoarding and we would expect the community to act in the normal way."
The Caltex station across town was also awaiting delivery of a generator and also had a long queue of people who were talking about the earthquake.
Pak'nSave was without lights but filled with customers stocking up on food supplies. Shoppers at the supermarket were aware of the earthquake warning on Facebook.
The Facebook warning coincided with a GNS Science blog today which said the chance of a massive earthquake under central New Zealand, as large as or larger than the magnitude 7.8 Kaikoura earthquake, has risen, however it still remains very unlikely.
GNS' Dr Jon Ristau said the government earthquake experts produced forecasts around a range of probabilities.
"It's not possible to predict earthquakes. No one has successfully predicted an earthquake and many have tried."
Rustau said it was always worth being prepared but cautioned people against being unreasonably alarmed about earthquake predictions spread online.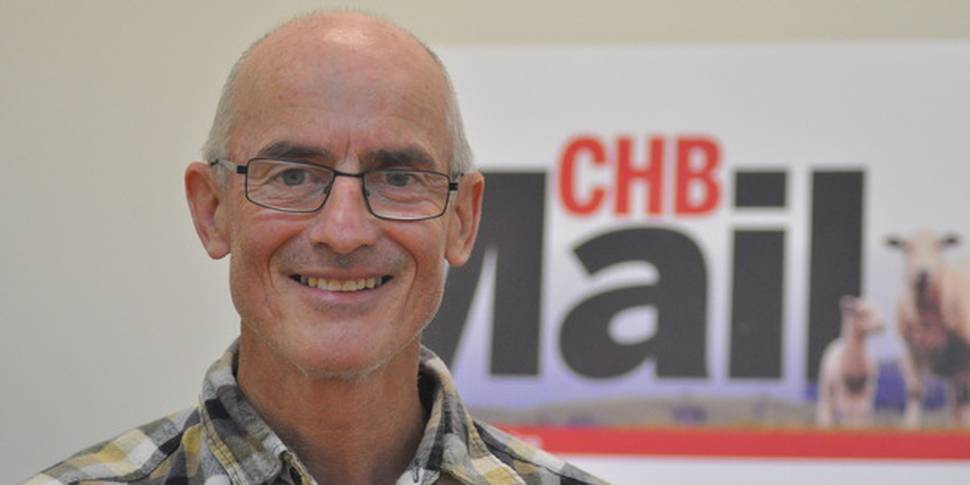 Gray is a 55-year-old painter and decorator from Takapau in Central Hawke's Bay.
He has said his interest in the weather was spawned by his job. A storm could mean no work for days on end, so he needed to have his 'finger on the pulse'.
He posted a "heads up" on his Weather Modification Watch New Zealand Facebook page eight days before the Kaikoura quake that people should watch for a major earthquake, quite possibly in the South Pacific, on November 14 or "a few days either side," due to the increased gravitational pull of the supermoon.
He told The Country last month he wasn't trying to be a doomsdayer or the "next Nostradamus" when he wrote the post. But after being picked up by overseas media outlets such as the Daily Mail, it did not take long for his post to go global.
It was liked more than 8000 times within 24 hours of the earthquake, was shared more than 6000 times, and his name was searched for on Facebook 37,000 times.
"It went crazy ... it went all over the place," he said.
"I wasn't trying to [create a] media sensation or anything like that, I just saw the indicators [and] the fact there was a supermoon.
"I think most people realise that the moon effects the tides and so forth and that when the moon's that close, of course it's going to have more influence on the planet," he said.
Soon after his prediction came to light, scientists were quick to de-bunk any suggestion of a correlation between the earthquake and the presence of the supermoon.
Gray posted to chemtrailsnorthnz.wordpress.com on January 5 this year predicting extreme weather within the week. He said this was because of electromagnetic waves pulsing across the North Island.